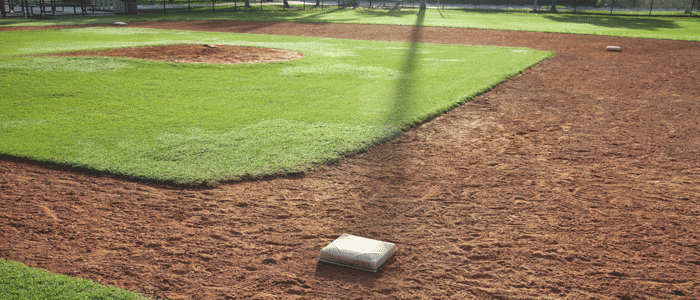 Whenever I appear to blow a call on a strategy piece, I am reminded of the loveable bumbler on the 1962 New York Mets (arguably the worst team in Major League history) and a particular story. From the great sportswriter George Vesey:
The magical day in 1962 when Marvin Eugene Thronberry ("Marvelous Marv") appeared to have lashed a triple, only to be called out for missing second. When Casey Stengel hopped out to complain to the umpires, his trusted first-base coach, Cookie Lavagetto, whispered not to make too big of a fuss, because Thronberry had also missed first.
Last week I said to fade the rumblings coming out of Europe announcing that the era of printing euros and pounds through Quantitative Easing (QE) was coming to an end sooner than had been thought, smashing European Government Bonds (EGBs) and dragging U.S. Treasury yields up with them. The smashing continued this week, however, as France had a poor response to their sovereign bond auction and despite relative soft economic data, U.S. Treasury yields continued to rise as well.
Did I miss second base and first base too? I don't think so.
With regard to the ECB, I really don't think they can afford to taper their monthly purchases, which are currently done at a pace of 60 billion euros per month. Personally, I wish all the major central banks of the world would end QE, put it in a lead box, and drop it in the ocean. However, because QE made it possible for countries like Italy to borrow two-year funds as low as negative 31 basis points just in the last year, the ECB can't stop. The only reason you buy a bond with a negative yield is because you plan on selling it to someone at an even more negative yield. That someone happens to be the ECB! Worldwide, QE inflated financial assets of all kinds. However, because the whole idea of the European Union and a common currency, the euro, created a bizarre world where, pre-2007, countries like Greece could borrow as though they were Germany, the whole "European Project" revolves around artificial things like QE and negative interest rates to keep it from spinning off the globe.
Let's look at Italy. Italy has a terrible banking system that is loaded down with non-performing loans. Rather than deal with them responsibly, they have been kept on the balance sheet, tying up capital and resources. A country with a broken banking system doesn't work. It is that simple. The Italian government refused to make junior bond holders of the banks "bail in" the banks by converting their debt to equity because the unfortunate junior bond holders are average, often elderly Italian citizens who were hoodwinked by the banks into buying the debt. I say hoodwinked because they were told that owning the junior debt was as safe as keeping the money in their insured savings account. For about a year now, the Italian government has been working with European Union members (Germany) to allow them to violate the rules around bailing out their banking system with government funds. This week, the European Commission (Germany) has finally allowed them to do it. Where's the government getting the money? They are borrowing it at negative yields in the bond market. I don't think investors line up to buy Italian debt at negative or paltry positive yields if the ECB is scaling down their purchases. Therefore, I think the ECB, more than any other major central bank, will be lost in the QE and negative interest rate policy haze for a very long time. Because of this, the little tantrum investors threw the past two weeks will pass, and the reality that the ECB isn't going to taper purchases down anytime soon will settle in.
With regard to the U.S., inflation continues to be elusive. Last week's Bureau of Labor Statistics employment report showed that average hourly earnings remain subdued despite another healthy monthly addition to the job market. The minutes of the June 14 Federal Open Market Committee (FOMC) revealed that the FOMC is becoming more divided regarding the pace of policy normalization and it feels like the center, Chairwoman Yellen, is leaning in the "more gradual" camp. Some FOMC members described the dearth of inflation as "idiosyncratic." While idiosyncratic is a step up from "transitory," one has to wonder how long inflation measures can stay this low before they become recognized as a longer term reality. I believe that if you start factoring in a long-term equilibrium price for crude oil in the low $40s per barrel as opposed to the current mid-$50s, inflation is no longer "idiosyncratic." Yesterday, Bloomberg News posted the following story:
U.S. strategic crude stockpiles have dropped to the lowest level in more than 12 years as the shale boom reduces the nation's need for an emergency buffer against shortages.

Inventories declined by about 13 million barrels over 17 consecutive weeks as the Energy Department delivered supplies it sold in recent months. That brought stocks down to 682 million as of June 30. In two sales held in January and February, the agency sold almost 17 million barrels of crude from its salt caverns in Texas and Louisiana to companies including Chinese state-owned PetroChina Co. Ltd.

The country's emergency needs can now be covered with domestic crude supply, which is about 80 percent higher than a decade ago, thanks to developments in horizontal drilling and fracking that boosted production from areas that had been too expensive to tap.
I believe that too much is being made out of the price action we have recently seen in the bond market. Many pundits have suddenly become "bears." I think they are wrong. Time will tell!
Member SIPC & FINRA. Advisory services offered through SWBC Investment Company, a Registered Investment Advisor.
Not for redistribution—SWBC may from time to time publish content in this blog and/or on this site that has been created by affiliated or unaffiliated contributors. These contributors may include SWBC employees, other financial advisors, third-party authors who are paid a fee by SWBC, or other parties. The content of such posts does not necessarily represent the actual views or opinions of SWBC or any of its officers, directors, or employees. The opinions expressed by guest bloggers and/or blog interviewees are strictly their own and do not necessarily represent those of SWBC. The information provided on this site is for general information only, and SWBC cannot and does not guarantee the accuracy, validity, timeliness or completeness of any information contained on this site. None of the information on this site, nor any opinion contained in any blog post or other content on this site, constitutes a solicitation or offer by SWBC or its affiliates to buy or sell any securities, futures, options or other financial instruments. Nothing on this site constitutes any investment advice or service. Financial advisory services are provided only to investors who become SWBC clients.