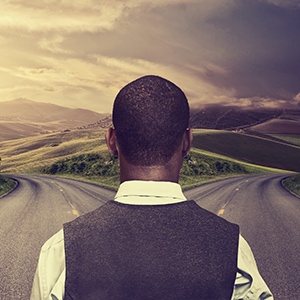 The title of this week's post comes from a quote from the dearly departed baseball legend Lawrence "Yogi" Berra. Apparently, Yogi spun that gem of a line when giving a friend directions to his house in New Jersey. However, those "directions" might as well have come from the Fed last week. The Fed's mixed messages on their view of the U.S. economy, the state of other nations' financial markets, and their intentions for monetary policy for the remainder of 2015 have left investors and traders as confused as Yogi's friend must have been.
While it is true that events such as Volkswagen's emission scandal, the continued meltdown in Brazil now spilling over into other emerging markets, and further weakness in commodities have all led to sharp increases in volatility and weaker risk markets across the board, the uncertainty and outright confusion over what the Federal Reserve is going to do or say next dominates the investment landscape.
An appropriate analogy to what investors are going through now with monetary policy uncertainty is what business owners went through while they waited for the details of Obamacare. It was tough to create a budget and commit capital to a business without knowing the details or cost of the upcoming health care legislation. This sort of paralysis is what appears to be taking hold in the business of capital markets now.
As we look forward to the week ahead, I expect the current bout of volatility and weakness in risk assets to continue up until the main event on Friday, when we see September nonfarm payroll data. As I noted last week, the one risk asset class that I continue to favor is the Municipal sector. This asset class got very cheap on a tax-equivalent basis to similar duration corporate and agency debt. Investors are beginning to realize this, especially as new issuance has slowed. The sector, therefore, has bucked the risk asset widening trend, tightening 6 to 7 basis points.
Friday's employment data has the ability to be very interesting. Economists call for another strong +200k report and an uptick in Average Hourly Earnings. One thing that can really move the market is a positive revision to the August data. Since 2011, every September report has increased the payroll number reported in August by a fairly large amount. So the question is: if we get a strong August revision and strong September numbers, will this change the Fed's thinking?
I don't think it will.
Even if the Fed goes in October or December, they have been pretty adamant about taking their time for the next tightening. The market, on the other hand, would find themselves off-sides as Fed Fund Futures prices indicate only a 20% chance of a move in October and only a 42% chance of a move in December. The initial price action would be the front end of the curve getting a good thrashing, with the potential for the 2-year Treasury note to go from its current 70 basis points to 80 basis points. The 3-year note could get hit pretty hard as well.
I believe another strong round of employment numbers—and perhaps an increase in hourly earnings—could very well get the market thinking (after it digests the data) that the Fed, with their "one and wait a long time for the next one" policy, is falling behind the curve. If that happens (and I think it could), the yield curve is going to steepen quite a bit, with the long end reversing its latest rally and selling off sharply.
Finally, I leave you with a question. Is the weakness in oil—the weakness that has caused so much emerging markets and high yield bond pain and done so much to suppress inflation—a supply problem or a demand problem?
If it is primarily a demand problem, then there's no relatively quick fix. However, if it's a supply problem (which most think it is) then there's a pretty simple solution: cut production.
Although some say it's impossible to do, especially with the Saudis taking such a hard line against production cuts, I think it may be workable. While it's true that the Saudis can pull crude out of the ground very cheaply, there have been quite a few articles lately talking about how crude at sub-$50 forces the Saudis to make some very difficult and uncomfortable fiscal budget decisions. And, in my experience, no one likes to make tough decisions, especially when they don't have to.
A decade ago, or even five years ago, the Saudis could tough it out for a short time, break the will of competitors, and then increase prices later. However, now that the U.S. is an oil producing powerhouse, the Saudis may not be able to follow the old playbook. It seems that a lot of negative things, like another 1997–98-style emerging markets crisis, could be averted if some sort of production accord that puts oil above $50—and perhaps to $60—a barrel is reached.
Is such a thing possible in the near future?
The combination of a consistently improving U.S. economy and oil increasing back to its June price levels of $60 could cause the U.S. Yield Curve to steepen quite substantially, perhaps enough to change the Fed's thinking.
Member SIPC & FINRA. Advisory services offered throughSWBC Investment Company, a Registered Investment Advisor.
- Not for redistribution -