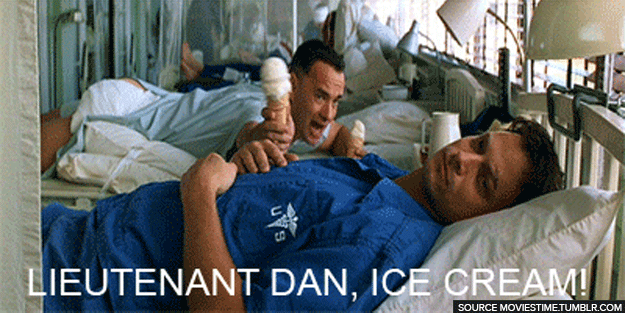 A friend of mine was a Lieutenant in the Marine Corps and led a platoon in battle. He told me the worst feeling he had in combat was when his troops would look at him after plans A, B, and C failed and ask, "What now, Lieutenant?" There was no plan D. I imagine that the world's Central Bankers are experiencing a similar feeling these days.
With regard to the European Central Bank (ECB), the Bank of Japan (BOJ), and perhaps even the Federal Reserve (Fed), it appears they have used every plan in the playbook, and have even created a host of new ones, with very little to show for their efforts. I believe one of the Central Banks' greatest fears is the perception that they are powerless. It appears perception has become a reality. Even the Fed is down to their last bullet: one measly 25 basis point rate cut and that's it. Except for a couple of outliers, I don't think any Fed governor has the stomach for Negative Interest Rate Policy (NIRP), mainly because it's just a stupid and dangerous policy.
If anything, the Fed may have actually eased this week with Chairwoman Yellen's speech on Tuesday. She said, "I consider it appropriate for the committee (Federal Open Market Committee) to proceed cautiously in adjusting policy. This caution is especially warranted because, with the federal funds rate so low, the FOMC's ability to use conventional monetary policy to respond to economic disturbances is asymmetric." Additionally, since the March FOMC meeting, the Fed has talked about letting the unemployment rate run below the Non-Accelerating Inflation Rate of Unemployment (NAIRU). This is essentially moving the goalpost on their inflation and growth targets in order to push back the levels they would have to see in order to move forward with monetary policy normalization. This is why the market has swiftly taken FOMC rate hikes out of 2016 as evidenced by a 75 basis point two-year Treasury note.
So, "What now, Lieutenant?" The Central Banks are out of effective tools which is what the risk markets have been fearing for a long time. Sure, they are still doing their NIRP and Quantitative Easing (QE), but that is like the Lieutenant calling in artillery on himself. Central Bankers no longer have answers to what ails us.
And, then there's oil. I have been very skeptical that the "Production Freeze" meeting in Doha on April 17 is going to be constructive. As I wrote in last week's Insights, "The pronouncements and subsequent denials leading up to and then through this meeting, if it actually happens, should be pretty comical and will probably end in tears for crude prices." Well, the meeting hasn't happened yet but the equivocating has begun. This morning, Saudi Mohammed bin Salman said, "If all countries agree to freeze production, we're ready. If there is anyone that decides to raise their production, then we will not reject any opportunity that knocks on our door."
Iran has already said they aren't freezing production. So, even if we disregard the fact that the Saudis and Iranians are mortal enemies, I think we can safely say that, "Doha is DOA." Moreover, bin Salman brought up the subject of the Saudi's selling up to five percent of oil producing and refining giant, ARAMCO. That would give them a very nice war chest to finance a market-share war for a long time. I don't think we'll see WTI crude prices go back down to $26 per barrel. I can envision the price per barrel hovering in the mid to low $30s, which for many, might as well be $26 because they are already dead in the mid $30s.
My best calls have come from following the fortunes of crude and that strategy has not yet failed. I think the party in stocks, corporate investment grade, high yield, and emerging markets is over. Some may think that investment grade corporates will benefit from investor flows hungry for yield, especially as the ECB ramps up its monthly QE buying by 20 billion Euros a month. However, when risk markets are tanking, getting all your money back trumps yield. I think we will see institutional crossover buying in Municipals very soon. The longer end of the Treasury curve has gotten pretty beat up mainly because of five-year/30-year bull steepeners (buy five-year and sell 30-year) going through the market. I think that trade is running out of steam, so I think the longer end of the municipal curve offers the most value.
Member SIPC & FINRA. Advisory services offered through SWBC Investment Company, a Registered Investment Advisor.
- Not for redistribution -
SWBC may from time to time publish content in this blog and/or on this site that has been created by affiliated or unaffiliated contributors. These contributors may include SWBC employees, other financial advisors, third-party authors who are paid a fee by SWBC, or other parties. The content of such posts does not necessarily represent the actual views or opinions of SWBC or any of its officers, directors, or employees. The opinions expressed by guest bloggers and/or blog interviewees are strictly their own and do not necessarily represent those of SWBC. The information provided on this site is for general information only, and SWBC cannot and does not guarantee the accuracy, validity, timeliness or completeness of any information contained on this site. None of the information on this site, nor any opinion contained in any blog post or other content on this site, constitutes a solicitation or offer by SWBC or its affiliates to buy or sell any securities, futures, options or other financial instruments. Nothing on this site constitutes any investment advice or service. Financial advisory services are provided only to investors who become SWBC clients.