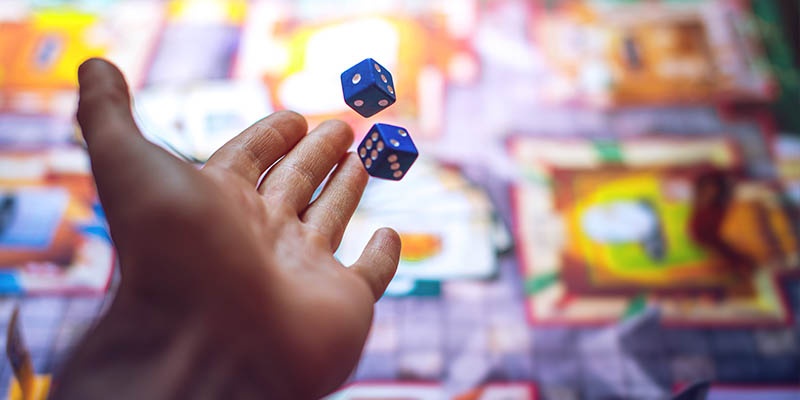 Last week was supposed to be the coming-out party for new Federal Reserve Chairman Jay Powell as he presided over his first FOMC meeting. The Fed—as predicted by just about everyone—raised the Federal Funds Rate 25 basis points (the effective range is now 1.50%-1.75%). Perhaps more important than the policy decision was how the new Chairman answered questions about policy and the economy going forward. Mr. Powell, who the Financial Times stated, "Showed all the deliberation of a trained lawyer," seemed to be setting a new tone for the Fed. After 12 years of increasing clarity and guidance from Fed leaders Bernanke and Yellen, Chairman Powell seemed to be sending a message that the Fed will start returning toward the communication model of Paul Volcker and Alan Greenspan. Chairman Volcker treated reporters' (and sometimes Congressmen's!) questions as though they just tracked mud on his carpet. Chairman Greenspan took a different route that can be adequately summed up by this quote he gave to reporters: "I guess I should warn you, if I turn out to be particularly clear, you've probably misunderstood what I've said."
Chairman Powell was polite and clear but his "trying to take the middle ground" statement with regard to policy is pretty noncommittal when you consider that he is now responsible for figuring out how to unwind the extraordinary monetary policy that, along with the world's other major central banks, has pretty much run the global economy since 2008. The middle ground may be as difficult as hitting one straight down the fairway in a hurricane. Nevertheless, I kind of like the thought of the Fed returning to the model of less transparency and guidance, as there's just been too much of it. I believe in the old adage that the markets are ruled by greed and fear. Central banks' decade molly coddling removed the "fear" part of that adage. Greed without fear leads to widows and orphans buying mid-stream master limited partnerships and Argentinian treasury bonds!
Speaking of fear, yesterday President Trump made good on another campaign promise with targeted tariffs for China. I'll give this to the President, he means what he says! Equity markets across the globe sold off very hard as the specter of global trade wars suddenly became a lot more real. Maybe all of this is a brilliant negotiating tactic or maybe not; time will tell. Uncertainty, however, is now very palpable. What if a trade war slows the economy down, which in turn retards the growth that was supposed to pay for the tax cuts (if supply-side economics is your bag) and all we get out of our fiscal stimulus is a gigantic budget deficit accompanied by a mountain of new treasury debt supply? Moreover, a drop in global trade eventually leads to less U.S. dollars in the hands of our trading partners, which in turn means less Treasury notes and bills to be purchased. That outcome would just add to the already poor supply technical in the front end of the yield curve.
At his press conference this week, Chairman Powell refused to opine on trade policy when asked. I thought that was another subtle communication shift. However, the potential for a trade war harming the global economy adds just another degree of difficulty for the Fed's already very difficult monetary policy dismount. Right now, with gradually tightening policy rates and quantitative "tightening" (the Fed slowly letting mortgage-backed securities roll off its balance sheet), what would the reaction be to potential economic and financial market chaos? With regard to raising the policy rate, I have been in the camp of a total of four hikes in 2018. Perhaps the Fed may not have to raise three more times in 2018 because a growing budget deficit may very well raise short-term rates for them. For the first time in our modern economic history, we have increasing levels of the already-high debt-to-GDP ratio in perhaps the late part of an economic expansion. If global trade is restricted enough and weakens or snuffs out the expansion, there may be significant resistance in the form of Treasury supply for the Fed's traditional control over the short end of the yield curve.
President Trump has made an already "interesting" situation even more interesting. Chairman Powell may need to redefine what he means by "the middle ground." As Game of Thrones' Tyrion Lannister might have said to the new Chairman, "You're in the great game now, and the great game is terrifying."
Member SIPC & FINRA. Advisory services offered through SWBC Investment Company, a Registered Investment Advisor.
Not for redistribution—SWBC may from time to time publish content in this blog and/or on this site that has been created by affiliated or unaffiliated contributors. These contributors may include SWBC employees, other financial advisors, third-party authors who are paid a fee by SWBC, or other parties. The content of such posts does not necessarily represent the actual views or opinions of SWBC or any of its officers, directors, or employees. The opinions expressed by guest bloggers and/or blog interviewees are strictly their own and do not necessarily represent those of SWBC. The information provided on this site is for general information only, and SWBC cannot and does not guarantee the accuracy, validity, timeliness or completeness of any information contained on this site. None of the information on this site, nor any opinion contained in any blog post or other content on this site, constitutes a solicitation or offer by SWBC or its affiliates to buy or sell any securities, futures, options or other financial instruments. Nothing on this site constitutes any investment advice or service. Financial advisory services are provided only to investors who become SWBC clients.