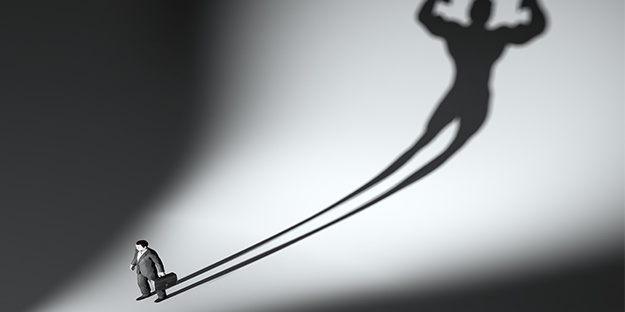 During a spring 1995 press conference (a few months after mid-term elections crushed the Democratic party and Speaker of the House, Newt Gingrich's, "Contract with America" dominated the political stage), an exasperated President Bill Clinton said, "I am relevant. The Constitution gives me relevance. A president, especially an activist president, has relevance." His comments came, in only his fourth press conference as President, out of dismay that only one network was featuring a live broadcast. The holder of the most powerful office in the world, in only the second year of his first term, was essentially pleading with the nation to take him seriously, and not ignore him or his office.
Listening to the Federal Reserve this week reminded me of that moment in 1995. A multitude of Federal Reserve presidents took to the airwaves at the start of the week, and warned that a rate hike was a definite possibility for their meeting on June 15, with the possibility of more hikes to follow. Then on Wednesday, the minutes from the Federal Open Market Committee (FOMC) meeting held on April 27 were released. The statements and portions of the minutes screamed, in my mind anyway, of an institution demanding to be recognized as still relevant.
There were many hawkish statements from the portion of the minutes called "Participant's Views on Current Conditions and The Economic Outlook" that caused bonds, stocks, and commodities to sell-off and the USD to rise. However, it is important to note that the section of the minutes where these headlines came from are where all participants get to air their views. Hawkish members of the Fed, as well as doves, get to share their views. I like to call this section the "Everybody is Special and Important" section. It is long on dramatic statements but actually short on action.
The most important part of the minutes, the "Committee Policy Action" portion, features the significant insight of the FOMC. The most hawkish statement—if you could call it that—was, "Some members expressed concern that the likelihood implied by market pricing that the Committee would increase the target range for the federal funds rate at the June meeting might be unduly low."
I completely understand and respect that statement. I am sure last week, when the five-year Treasury note yield dropped to 1.20% (essentially reflecting a Fed mostly on hold for years), they considered that and the tremendous buying of interest rate and corporate spread duration, and got very concerned that the market was positioned for a calamity. Should growth and inflation surprise sharply to the upside, the Fed could be forced to act earlier, and perhaps with greater force than anticipated. The statement above was a very measured message to put the market on notice.
Then in stark contrast, Federal Reserve Bank of Richmond President, Jeffery Lacker, indicated on Thursday that he was comfortable with four hikes in 2016. FOUR. There are only five more meetings left in 2016! President Lacker went on to say, "I see risks from global and financial developments having virtually entirely dissipated." How can he say that with such certainty? More importantly, why would he say that—where's the upside in that pronouncement? President Lacker also commented that the risks to growth in China "look less certainly than a few months ago," and he didn't expect the dollar to strengthen enough to damage the U.S. economy.
There is a difference between being concerned that the financial markets are way off sides with regard to risk positioning and statements of the like from President Lacker. It seems to me that his comments were made to impart to the world that the Fed is very powerful and can rain hellfire down on investors should they disrespect them. It is akin to President Clinton proving his relevance in 1995 by launching a cruise missile strike on some unsuspecting nation just to show he had the power to do so.
In my opinion, this latest sell-off in Treasuries represents a buying opportunity in the long end of the yield curve. I think a two-year at 88 basis points and a five-year at 1.37% gives the Fed enough respect. I think the 10-year note and the 30-year bond are a buy at 1.84% and 2.64%, respectively. The global demand for interest rate duration, especially USD-denominated duration is still tremendous. We have heard of Japanese insurance companies buying long-dated, high-quality tax-exempt municipal bonds. Last I checked, foreign institutional buyers don't get a tax benefit from buying municipal bonds. If that isn't cross-over buying, I don't know what is!
Member SIPC & FINRA. Advisory services offered through SWBC Investment Company, a Registered Investment Advisor.
—Not for redistribution—
SWBC may from time to time publish content in this blog and/or on this site that has been created by affiliated or unaffiliated contributors. These contributors may include SWBC employees, other financial advisors, third-party authors who are paid a fee by SWBC, or other parties. The content of such posts does not necessarily represent the actual views or opinions of SWBC or any of its officers, directors, or employees. The opinions expressed by guest bloggers and/or blog interviewees are strictly their own and do not necessarily represent those of SWBC. The information provided on this site is for general information only, and SWBC cannot and does not guarantee the accuracy, validity, timeliness or completeness of any information contained on this site. None of the information on this site, nor any opinion contained in any blog post or other content on this site, constitutes a solicitation or offer by SWBC or its affiliates to buy or sell any securities, futures, options or other financial instruments. Nothing on this site constitutes any investment advice or service. Financial advisory services are provided only to investors who become SWBC clients.