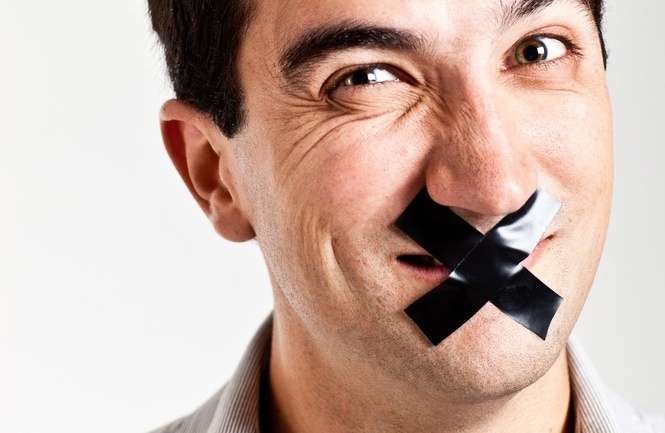 Our title today comes from one of the most intriguing and infamous government figures of the post-war era, John Mitchell (Richard Nixon's Attorney General). Hunter S. Thompson famously wrote of Mitchell, "When going gets tough, the tough get going. John Mitchell said that—shortly before he quit his job and left Washington at 90 miles an hour in a chauffeured-driven limousine!" Mitchell did, in fact, deliver that famous quote to reporters shortly after Nixon was elected president in 1968.
Nixon had run on a platform that gave strong hints of either rolling back or not strictly enforcing civil rights laws, in order to pick up votes and states in the formerly Democrat-controlled South. Mitchell, who ran the campaign, was asked shortly after the election victory whether the new administration would roll back or just not enforce civil rights. To this, Mitchell responded, "Watch what we do, not what we say." True to his word, the Nixon Administration, with John Mitchell running the Justice Department, strictly enforced civil rights.
Personally, I wish Federal Reserve (the Fed) Chairwoman Janet Yellen would repeat this quote to the financial community and take it a step further by not talking at all until the Fed actually takes action. The latest bout of free-talking confusion comes from the March Federal Open Market Committee (FOMC) meeting minutes. The topic causing the confusion is how the Fed will unwind its $4.5 trillion balance sheet courtesy of its three quantitative easing programs from 2008–2014 (with reinvestment of runoff continuing to this day). The big question is, when will the Fed stop reinvesting the runoff, which totals anywhere from $25B–$45B per month. This event, whenever and however it happens, is a very big deal. Creating confusion around it is very destabilizing.
The Fed had been pretty clear, up to the release of the minutes, that reinvestment would begin to cease after the normalization of the Fed Funds rate was well underway (my emphasis). Various Fed presidents and governors have repeatedly said that they would like the rate to be at some semblance of neutral, which, if you look at the Fed Funds rate average from 2000–2007, is about 3.25%. Currently, the rate is about .875%. The reason many in the Fed want the rate to be significantly higher before they cease reinvesting the balance sheet runoff is because they want to retain this tool as a means to fight the next recession or crisis. The Fed does not want to stop and restart reinvestment of the balance sheet runoff, as that would create chaos in vital markets such as the mortgage industry. And yet, the March FOMC led off with this:
"Most participants anticipated that gradual increases in the federal fund's rate would continue and judged that a change to the committee's reinvestment policy would likely be appropriate later this year."
Market confusion immediately ensued. One of the silliest notions I heard was that if the Fed was going to cease reinvesting at the end of this year or early next year, that would take at least one Fed Funds rate hike off the table. With that in mind, the front end of the curve as well as the belly (5–7-year) strongly rallied after the meeting minutes' release. This notion goes completely against previous Fed guidance. The Fed Funds rate would have to be significantly higher, or at least well on its way to "normal," to cease reinvestment of portfolio runoff. If anything, in order for the Fed to cease reinvestment, I would think the rate would have three more hikes coming in 2017 and then three or four in 2018 to meet the "on its way to normal" criteria. Furthermore, with that sort of tightening cycle (which the market clearly has not priced in), a 1.23% 2-year Treasury note rate or a 1.59% December 2018 Fed Funds Future indicates the Fed really won't be ready to deal with ceasing or tapering reinvestment until mid-2018.
And lo and behold, in the very important section of the March FOMC minutes, the Committee Policy Action section, the Fed said this:
"The Committee is maintaining its existing policy of reinvesting principal payments from its holdings of agency debt and agency mortgage-backed securities in agency mortgage-backed securities and of rolling over maturing Treasury securities at auction, and it anticipates doing so until normalization of the level of the federal fund's rate is well underway. This policy, by keeping the Committee's holdings of longer-term securities at sizeable levels, should help maintain accommodative financial conditions."
That sounds more like a mid- to late-2018 event to me, which contradicts the first statement the Fed made at the beginning of the minutes. Moreover, not to be outdone, the New York Federal Reserve Bank, the Fed entity that handles the balance sheet, released their December 2016 annual report. In their report, they addressed the portfolio (which goes by the acronym SOMA, for System Open Market Account).
Under these assumptions, the size of the SOMA portfolio is projected to remain largely unchanged at its current level of approximately $4.2 trillion through mid-2018, while full reinvestments continue. After that date, it starts to decline as reinvestments are phased out and then ended altogether in mid-2019.
This entire SOMA strategy was clearly communicated to the markets months ago. However, the more the Fed talks, be it via the FOMC minutes or the countless appearances Fed presidents and governors make on TV and public speaking engagements, they just confuse everyone. Better to stop listening to what they say and pay attention to what they actually do.
Image by White House Photo Office (Scanned from The Strong Man by James Rosen (2005)) [Public domain], via Wikimedia Commons
Member SIPC & FINRA. Advisory services offered through SWBC Investment Company, a Registered Investment Advisor.
Not for redistribution—SWBC may from time to time publish content in this blog and/or on this site that has been created by affiliated or unaffiliated contributors. These contributors may include SWBC employees, other financial advisors, third-party authors who are paid a fee by SWBC, or other parties. The content of such posts does not necessarily represent the actual views or opinions of SWBC or any of its officers, directors, or employees. The opinions expressed by guest bloggers and/or blog interviewees are strictly their own and do not necessarily represent those of SWBC. The information provided on this site is for general information only, and SWBC cannot and does not guarantee the accuracy, validity, timeliness or completeness of any information contained on this site. None of the information on this site, nor any opinion contained in any blog post or other content on this site, constitutes a solicitation or offer by SWBC or its affiliates to buy or sell any securities, futures, options or other financial instruments. Nothing on this site constitutes any investment advice or service. Financial advisory services are provided only to investors who become SWBC clients.