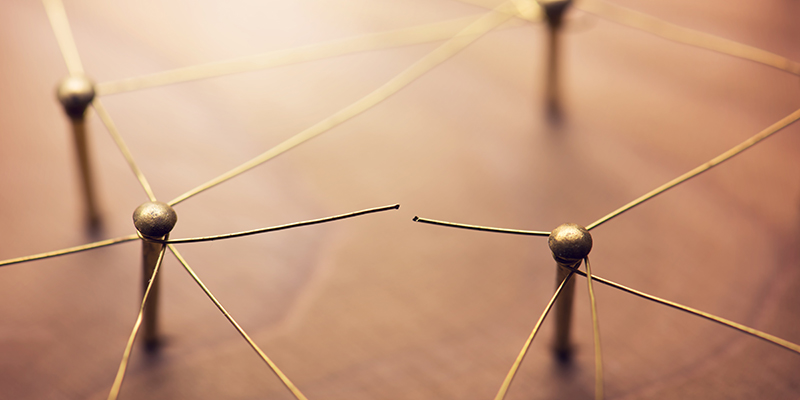 From the great cult classic movie "Big Trouble in Little China,"
Jack Burton – "I don't get this at all?"
Lo Pan – "Shut up Mr. Burton! You were not brought upon this world to get it!"
As U.S. equities continue their relentless march higher, the question reverberating from all corners of the investment world is, "How can the stock market completely decouple itself from economic reality in what is really just the first couple of innings of the COVID crisis?" It has been said that stocks are pricing in a perfect, V-shaped recovery. However, unless you are Larry Kudlow or Steve Mnuchin being shoved out of the White House to spread the message that all is well, there really does not seem to be too many takers of that prediction. Moreover, it really seems to us that we are backing into the V-shaped recovery scenario to explain what is happening with stocks, rather than the other way around.
There really has not been any credible analysis that we have seen to show that a V-shaped recovery is coming. Rather, most analysis, as highlighted by the Federal Reserve in the past few weeks, points to a long, difficult road ahead with regard to economic recovery. Moreover, pronouncements from both corporate and private business leaders predict that major sectors of our economy are going to have to reshape themselves to operate in the world of COVID. Unfortunately, almost of all of the reshaping is negative for economic growth. For instance, this from the Wall Street Journal with regard to something even our grandparents probably took for granted, "Elevator Travel,"
A growing number of buildings are putting occupancy limits on elevators to maintain social distancing, which makes it likely that long lines will form in the morning if everyone returns to the office on the same day. Savills estimates that the first person to arrive at a typical office building faces no delay, but the 100th person could face a wait of as long as an hour if there is no phased entry.
Maybe, at first glance, something like this is actually semi-amusing or nothing to seriously ponder. However, who gets to ride the elevator and how long will it take the 100th person to get from the lobby to the 22nd floor is just one of thousands of things that will have to be drastically altered until there is a vaccine for COVID. When you add up the thousands of alterations and put them together, they are going to produce a drag on the economy for years. Some might say that the work-at-home model shows that many office workers can keep up their productivity or even increase productivity by working remotely. Unfortunately, whatever productivity add that may be, it will pale in comparison to cities failing through lost revenue, bankrupt businesses (like restaurants) and the potential destruction of value of the billions of square feet of commercial office space though out the country.
Then of course, we have workers that do not have the luxury working remotely. What we have seen is: shop floors are not configured to protect workers from COVID and the proper configuration will cost billions and reduce productivity and employment (or at least hours for hourly line workers). Manufacturing relies on efficiency, and that means perfecting the set-up on the factory floor so that whatever is being made relies on the fewest moves possible. Reconfiguring for the reality of COVID goes in the opposite direction.
So what is driving the rally that in seven more trading days could be the equity markets best quarter in a decade? There certainly is froth from individual investors, many of them young people turning themselves into day traders with their Robinhood Financial app. Indeed, it was quite shocking early in the month when investors took a bankrupt company, Hertz, from a low of 55 cents to $5.53 in little over two weeks. Additionally, there are the perma-bulls who believe that rising stock prices are a law of nature, on par with gravity. It is their belief that as long as the Fed is furiously pumping liquidity into the financial system, and the team of Fed-Treasury continues to intervene in markets other than Treasury notes; the infamous "Greenspan Put" is alive and well. We can all be snarky about perma-bulls except for the fact that they have been winning quite handily over the last decade. Betting against them has been a losers' game; and, we believe much of what is propelling the equity markets higher is the "losers" playing catch up, buying dips so as not to under-perform benchmarks like the S&P 500. Investor flows such as "catch up to the benchmark" are extremely powerful and are untethered to what is happening to the economy. The only economy these investment managers are concerned about right now is guarding against a catastrophic outflow of assets under management from their funds.
Trying to understand this equity performance through the prism of economic reality is currently futile. Perhaps at some point equities and the economy will synchronize, but for now, buying the dip seems to be the way to go…if you need to go.
Investing involves certain risks, including possible loss of principal. You should understand and carefully consider a strategy's objectives, risks, fees, expenses and other information before investing. The views expressed in this commentary are subject to change and are not intended to be a recommendation or investment advice. Such views do not take into account the individual financial circumstances or objectives of any investor that receives them. All indices are unmanaged and are not available for direct investment. Indices do not incur costs including the payment of transaction costs, fees and other expenses. This information should not be considered a solicitation or an offer to provide any service in any jurisdiction where it would be unlawful to do so under the laws of that jurisdiction. Past performance is no guarantee of future results.
© 2020 SWBC. All rights reserved. Securities offered through SWBC Investment Services, LLC, a registered broker/dealer. Member FINRA & SIPC. Advisory services offered through SWBC Investment Company, a Registered Investment Advisor, registered as such with the US Securities & Exchange Commission. SWBC Investment Services, LLC is under separate ownership from any other named entity. SWBC Investment Services, LLC a division of SWBC, is a nationwide partnership of advisor.