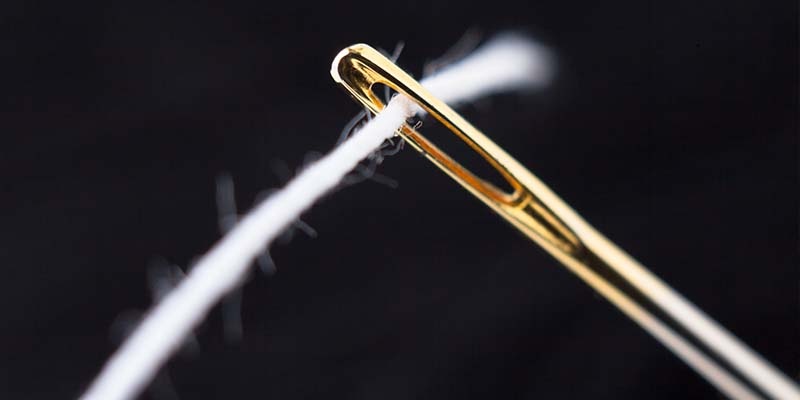 A very interesting article appeared in Bloomberg News this week: "Trump Counts on Fed to Help Sustain Economic Bump from Tax Plan."

As written in the article, "The Trump administration is banking on the Federal Reserve not to squelch any bump in economic growth from the Republican tax plan. White House chief economist Kevin Hassett argues that the tax overhaul will boost productivity, allowing the U.S. economy to grow more rapidly without risking a damaging bout of higher inflation that would be an anathema to the Fed.

"'I totally respect the independence of the Fed. I would never give them advice,' Hassett, who heads President Donald Trump's Council of Economic Advisers, said in a Nov. 16 interview. But such supply-side boosts to the economy 'don't create interest-rate paths that are wildly inconsistent' with the Fed's current projections, according to macroeconomic models."

The administration's tax overhaul needs to thread quite a few needles—and not only in the chambers of Congress. One additional needle is the Fed. These statements by Mr. Hassett show how aware they are of the threat of the Fed's monetary policy reducing the effectiveness of a tax cut. The White House needs this very optimistic view on increased productivity to be shared by the Fed. However, the Fed has to be convinced that a corporate tax cut, like the one proposed, will boost elusive labor productivity to such an extent that we can achieve sustained three-percent economic growth without sparking corrosive inflation. Communications from the Fed have generally been skeptical of any fiscal plan that reduces revenues without equal cuts in federal spending. With the economy near or at full employment, many in the Fed really do not sound like they share the same enthusiasm for a large tax-cut plan.

We have to remember that these are not ordinary times at the Fed. They are trying to slowly increase their policy rate to drain the over $2 trillion of excess bank reserves as well as slowly unwind their $4.2 trillion balance sheet.

The two policy levers are intertwined. Think of our current state of extraordinary monetary stimulus as a gigantic pool of gasoline. The Fed, in my opinion, views any large fiscal stimulus policy (like a large corporate tax cut) as a giant lit match. The Fed will not allow that match to get near the gasoline.

Therefore, if a tax cut spurred the demand side of the economy without significantly increasing productivity, the Fed will have to raise their policy rate faster. Long-term productivity is something that takes a relatively long period of observation to declare it substantially improved. The current state of monetary policy does not afford multiple fiscal quarters of time for the Fed to observe.

Additionally, with Quantitative Easing (QE), the Fed gained significant control over the long end of the yield curve for the first time in its history. Many at the Fed believe that a tax cut increases the already high ratio of federal debt to GDP ratio of 78%. Chairwoman Yellen, as well as many Fed presidents and governors, while welcoming anything to improve labor productivity, feel that a significant cut in tax revenues will add to the deficit. Increasing this ratio, among other things, actually drains productivity. An increase in federal debt should, all else being equal, increase long-term interest rates.

The only reason long-term interest rates have not increased as federal deficits ballooned is that the world's major central banks have kept them down. Now, the Fed is trying to unwind QE, and a spike in long-term rates complicates its plans. A big increase in the deficit and government borrowing could spark a sharp rise in long-term rates. The call from the White House might go out to the Fed to start reinvesting QE runoff again, or maybe even to grow their balance sheet. That call, of course, would go against the grain at the Fed, as it is an institution that fiercely guards its independence. The president certainly isn't shy about going on the offensive against entities and people he feels are getting in the way of what he wants to accomplish. I can imagine this could get very ugly quickly.

The battle between Republicans and Democrats in the chambers of Congress and the potential battle between House and Senate Republicans may be just a precursor to a larger battle between the White House and the Fed.

Member SIPC & FINRA. Advisory services offered through SWBC Investment Company, a Registered Investment Advisor.

Not for redistribution—SWBC may from time to time publish content in this blog and/or on this site that has been created by affiliated or unaffiliated contributors. These contributors may include SWBC employees, other financial advisors, third-party authors who are paid a fee by SWBC, or other parties. The content of such posts does not necessarily represent the actual views or opinions of SWBC or any of its officers, directors, or employees. The opinions expressed by guest bloggers and/or blog interviewees are strictly their own and do not necessarily represent those of SWBC. The information provided on this site is for general information only, and SWBC cannot and does not guarantee the accuracy, validity, timeliness or completeness of any information contained on this site. None of the information on this site, nor any opinion contained in any blog post or other content on this site, constitutes a solicitation or offer by SWBC or its affiliates to buy or sell any securities, futures, options or other financial instruments. Nothing on this site constitutes any investment advice or service. Financial advisory services are provided only to investors who become SWBC clients.