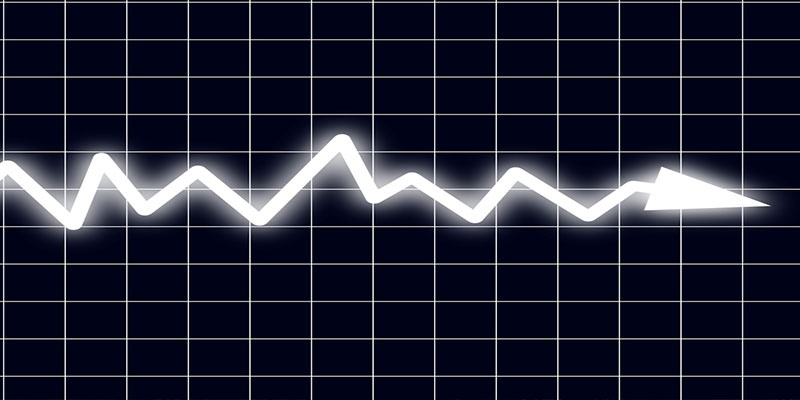 Every profession has its own version of a very bad time, a time where there really is no way to win, a time when the best result is not losing too badly. For bond traders, the flat yield curve is such a time. A wise man once said, "You never notice oxygen until it's not there." A normal, positively sloped yield curve delivers life-sustaining oxygen to a bond trader in the form of "carry." When the yield curve is positively sloped, a five- or ten-year bond funded by one-month money, interest earned on the bond position is greater than interest paid to fund the position. That is called "positive carry." Over the last ten years, the difference between a funding rate like one-month LIBOR (let's forget for an instant that LIBOR has been a made-up rate since the 1990s!) and a ten-year Treasury note has averaged 200 basis points. In 2010, this positive spread got as wide as 373 basis points. Today, it is approximately 100 basis points, the lowest it has been since the 2007-2008 banking crisis. Positive carry has been a fixture in the bond market for over a decade, especially when the Fed was running zero-interest-rate-policy (ZIRP) for seven years straight. There is an entire generation of bond traders and investors that literally have never traded in an environment where positive carry was not abundant.
When high amounts of positive carry are present, the business of bond trading is relatively easy. From a bond dealer desk's perspective, holding an inventory of bonds with durations longer than the duration of their funding is an income generator. Of course, many things can go wrong with the bonds they are holding. However, there is the beautiful cushion of positive carry. Conversations like these occur: "Wow, those bonds you bought lost a point last night. Luckily, we've got all that positive carry coming in. Be a bit more careful next time, mate." I'd like to say I am making a joke, but I've heard that conversation more than a few times in my career, and sometimes I was the one who lost the point! The main thing here is, when a dealer desk has a lot of carry, they are more comfortable making liquidity in the markets they serve, which in turn allows those markets to trade efficiently. When you enter periods like we are in now, where carry is sparse, the reverse happens. Trading mistakes are magnified, dealer inventories are cut significantly, and trading velocity grinds to a near halt.
Moreover, when the "credit risk-free" and non-callable Treasury yield curve flattens, other products' yield curves begin to steepen. Whether it's mortgage-backed securities, callable agencies, corporates, or munis, when the underlying risk-free rate curve flattens, the only way for longer-term securities to provide enough spread to compensate for the risk is for their spreads to increase. Meanwhile, for issuers of debt, a flat-yield curve pushes their decision the opposite way. Why, with rates still relatively very low, lock in funding for two years if you can issue for ten years or 30 years and only pay up an additional 50-60 basis points? This increases supply, and when combined with shrinking dealer liquidity, it creates a bad situation for bond duration.
Unfortunately for the bond market, a very large issuer called the United States government needs to raise a lot of money too. Currently, the Treasury has flooded the market in the short end of the curve. This is the main reason the yield curve is becoming so flat. Fiscal policy has more to do with the yield curve than monetary policy right now. In the first four months of 2018, Treasury has issued $487 billion T-bills, more than four times as many as they issued the same period in 2017. With deficits and borrowings only projected to go higher, Treasury issuance will begin playing havoc with the Fed's traditional tools for monetary policy. If we have a recession—and we will have one—the Fed is going to have a tough time. Eventually, Treasury issuance is going to push out further on the curve, crowding out other borrowers and beating the bond market up even further. I think it is a relatively easy call that when you combine what the Fed is trying to do with the economy in the latter stages of an economic expansion and surging government debt, bonds are in for some carnage for the rest of 2018. Normally, you could say that a recession could bring on some "relief" as the Fed would be loosening monetary policy. However, our fiscal situation is going to make that difficult. Buckle up.
Member SIPC & FINRA. Advisory services offered through SWBC Investment Company, a Registered Investment Advisor.
Not for redistribution—SWBC may from time to time publish content in this blog and/or on this site that has been created by affiliated or unaffiliated contributors. These contributors may include SWBC employees, other financial advisors, third-party authors who are paid a fee by SWBC, or other parties. The content of such posts does not necessarily represent the actual views or opinions of SWBC or any of its officers, directors, or employees. The opinions expressed by guest bloggers and/or blog interviewees are strictly their own and do not necessarily represent those of SWBC. The information provided on this site is for general information only, and SWBC cannot and does not guarantee the accuracy, validity, timeliness or completeness of any information contained on this site. None of the information on this site, nor any opinion contained in any blog post or other content on this site, constitutes a solicitation or offer by SWBC or its affiliates to buy or sell any securities, futures, options or other financial instruments. Nothing on this site constitutes any investment advice or service. Financial advisory services are provided only to investors who become SWBC clients.