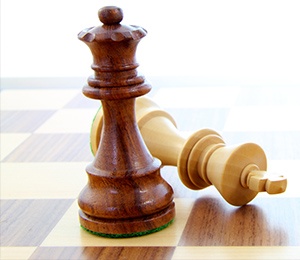 A weaker U.S. Dollar (USD) gave a spark to commodities (from last Thursday, the CRB rose 4.4% briefly breaching 200 for the first time since late August), which in turn gave global equities, emerging markets currencies, and corporate debt a big boost.
As I mentioned in one of my earlier posts, one of our key tenants on stability for risk assets has been that we need to see a solid rise in commodities, most notably crude oil. From last Thursday, crude has risen approximately 10%. The question going forward: is the rise in commodity prices and hence, risk assets, been primarily due to a weaker USD? And if so, is the rise sustainable should the USD firm up and strengthen back to its pre-BLS Employment Report levels?
I think the rise in commodities and recovery of risk assets has been overwhelmingly the result of a weaker USD, and I think the USD will be heading back up very soon. I find it hard to believe that the USD can, with all the fundamental problems of our trading partners, weaken much further simply because the Fed will delay one 25 basis point increase (from a starting point close to zero, no less) from December 2015 to March, or even June 2016.
Yesterday, the International Monetary Fund (IMF) downgraded its global economic outlook and cited their concerns, again, on the terrible impact this ONE Fed Funds rate hike will have on emerging market economies. I agree with the IMF that a Fed Funds hike in 2015 will blast emerging markets. However, the Fed postponing a meager 25 basis point hike for a few months is really just a band aid on the emerging market's gaping wound.
Unless there is a significant change in the supply and demand technical for commodities such as oil and industrial metals, a weaker USD just can't carry the ball much further for emerging markets and other risk assets. So, what's it going to take? As we said a couple of weeks ago, the Saudis are beginning to have to make some very uncomfortable budgetary decisions. Just Thursday morning, Bloomberg News posted the following article:
Saudi Arabia Said to Order Spending Curbs Amid Oil Price Slump
"Saudi Arabia is ordering a series of cost-cutting measures as the slide in oil prices weighs on the kingdom's budget, according to two people familiar with the matter.

The finance ministry told government departments not to contract any new projects and to freeze appointments and promotions in the fourth quarter, the people said, asking not to be identified because the information isn't public. It also banned buying vehicles or furniture, or agreeing any new property rentals and told officials to speed up the collection of revenue, they said."
Now, banning promotions for government employees and holding back spending for new office furniture can be something, I guess, but it's not exactly going to balance the billions of lost revenue that a sub-$60 barrel of oil is creating in The Kingdom. In fact, one might say that largely symbolic measures like this show how reticent the Saudi government is to inflict any real pain on their citizenry. The Saudis are going to have to "bite the bullet" and come up with some sort of production accord to staunch supply and get oil back up to level where both suppliers are more comfortable, economic growth for consumers is not seriously pinched, and new office furniture can be ordered for the Saudi Government.
Meanwhile in China, economic news continues to be pretty downbeat. However, for their own political and social wellbeing, I continue to have faith that the Chinese leadership will launch a fiscal stimulus plan that will keep their citizens busy working, as opposed to busy wondering about who's in charge and why. Let us not forget, the party in power in China is the same party that told peasants in the 1950s to build home "steel mills" in their backyards. The results were disastrous, but the point is, when it comes to mobilizing resources, the Chinese Government knows how to make it happen. There's a lot of financial problems in China, but when it comes to capital resources, the Chinese have them.
However, until the Chinese and the Saudis do something that improves the supply and demand technicals of oil and industrial commodities, emerging market currencies, global equities, and corporate debt are very susceptible to giving up the gains they have made this past week and posting fresh losses. Additionally, we continue to warn that the bond market, especially on the front end of the yield curve, is still exposed to a Fed Funds hike on December 16, 2015. The market is still only assigning a 37% chance of a hike at this meeting. If the market is wrong, the pain and volatility can be significant.
We believe that investors should put a significant premium on liquidity and structure. It is time to button up, ride the coming storm out, and keep powder dry for the opportunities to come in the aftermath.
Member SIPC & FINRA. Advisory services offered throughSWBC Investment Company, a Registered Investment Advisor.
- Not for redistribution -