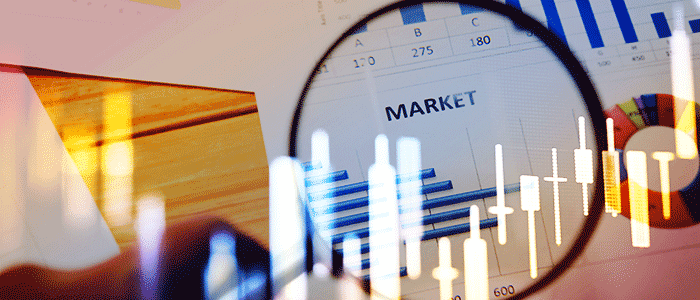 You almost had to expect that when the popular measure of implied equity volatility (VIX) and the most popular index of short-term bond volatility (MOVE index) hit their all-time and local lows, respectively, last week, we were due for some volatility. Why? Because that's just what markets do! Sure enough, the market gods did not disappoint this week. With revelations of a deepening political crisis in Washington, equity markets sold off violently, the U.S. dollar weakened substantially, and bonds rallied. If the turmoil in Washington continues or deepens further, we have to ask ourselves what the impact will be on the economy, monetary policy, and the financial markets.
It is very tricky to gauge this, because if we look at the last three big crises (Watergate [1973–1974], Iran Contra [1987], and President Clinton "gate" [1998]), the financial markets were definitely rocked during the time of these crises. In the case of Watergate, the economy was hit hard with both inflationary shocks and recession. However, one could definitely argue that the financial turmoil and economic shocks were not caused by the crises in D.C. and probably could not have been avoided even if the executive and legislative branches of government were not seized up by the respective crises. If the situation in D.C. with President Trump continues, as it appears to be, will this time be any different than the crises of the past 44 years?
Watergate
From 1973 to 1974, the nation was seized by the drama surrounding the investigation into President Nixon's involvement in the Watergate break-in and cover-up. During this time, years of very loose monetary policy by the Federal Reserve, coupled with the rise of OPEC and subsequent oil embargo, produced near-runaway inflation for the U.S. economy. Moreover, the "energy crisis" caused by the oil embargo propelled the economy into a deep recession. Financial markets were hit hard, and one could argue that markets such as equities were reacting more to the skyrocketing inflation and subsequent recession than they were to the events unfolding in Washington. I agree with this argument, because even without the Watergate scandal, President Nixon and Congress could have done very little to get ahead of inflation, especially the portion driven by the OPEC oil embargo. The embargo was a direct result of U.S. support of Israel in the 1973 war with Egypt, Syria, and Jordan. United States foreign policy dictated this support, regardless of what was happening with President Nixon. Additionally, the inflation component that came from loose monetary policy was already well-baked into the proverbial cake.
Iran-Contra
In 1987, President Reagan's administration spiraled into chaos over the accusation that the White House traded arms with the Iranians for the release of hostages and used the proceeds to illegally fund rebels in Nicaragua. A special prosecutor was named, and a subsequent criminal investigation ensued. During this time, it is safe to say the executive and legislative branches of government were focused primarily on the scandal, just as was the case with Watergate. Nevertheless, the economy continued to chug along. Let's not forget that later that year, the stock market crashed, sending shockwaves throughout the financial markets. However, this crash had more to do with excess leverage in the stock and burgeoning high-yield bond markets than it did with what was happening in Washington. If anything, the player in D.C. who had the most impact was the new Federal Reserve chairman, Alan Greenspan, who had begun tightening monetary policy earlier that spring.
Clintongate
In 1998, President Bill Clinton's White House was rocked by his affair with a White House intern and subsequent lie under oath about the impropriety. A long investigation followed throughout 1998, and the President was impeached by the House of Representatives but not convicted by the Senate. Again, we have a situation where the executive and legislative branches of our government were steeped in a constitutional crisis. However, the economy hummed along just fine. What eventually emerged was a tremendous global financial crisis. What began in Asia in 1997 spilled over to Russia and then to emerging markets in the Western Hemisphere. Ultimately, the crisis threatened to take down behemoth hedge fund Long Term Capital. Because Long Term had extensive derivative dealings with major Wall Street banks, as well as tremendous leverage funded by these banks, a failure of Long Term Capital could have set off a systemic failure of the global banking system. However, the Federal Reserve pulled together Long Term Capital's Wall Street counterparts, who in turn bailed them out. Again, while there was a significant political crisis in Washington, the simultaneous financial crisis that took place would not have been avoided even if President Clinton wasn't mired in controversy.
This leads us to the political crisis unfolding with President Trump, whose administration seems to be heading toward a criminal investigation. (A special prosecutor has been named and armed with broad investigative powers.) As this investigation unfolds, the same question arises: will this significantly affect the economy, the monetary policy of the Fed, or the financial markets? I honestly don't believe the economy will suffer, and I don't feel monetary policy moves off the course of a very gradual tightening.
I still sense that the Fed is going to tighten at their June meeting. Personally, I think the Fed should wait, because I do feel that the economy is going to cool off faster than they predict. However, it appears that the Fed is in general agreement that unless something traumatic happens to the actual economy, they will move forward in June. With regard to the financial markets, while the political crisis unfolds in Washington, I feel that much of the "Trump trade" has been discounted already. Stocks are now reacting to a very strong global corporate earnings season, and guidance from many global corporations suggests that the outlook is relatively bright. Therefore, while we will have days like this past Wednesday, when the S&P dropped about 1.5%, I don't think the political crisis will be the cause for a sharp and prolonged reversal for risk markets.
Member SIPC & FINRA. Advisory services offered through SWBC Investment Company, a Registered Investment Advisor.
Not for redistribution—SWBC may from time to time publish content in this blog and/or on this site that has been created by affiliated or unaffiliated contributors. These contributors may include SWBC employees, other financial advisors, third-party authors who are paid a fee by SWBC, or other parties. The content of such posts does not necessarily represent the actual views or opinions of SWBC or any of its officers, directors, or employees. The opinions expressed by guest bloggers and/or blog interviewees are strictly their own and do not necessarily represent those of SWBC. The information provided on this site is for general information only, and SWBC cannot and does not guarantee the accuracy, validity, timeliness or completeness of any information contained on this site. None of the information on this site, nor any opinion contained in any blog post or other content on this site, constitutes a solicitation or offer by SWBC or its affiliates to buy or sell any securities, futures, options or other financial instruments. Nothing on this site constitutes any investment advice or service. Financial advisory services are provided only to investors who become SWBC clients.