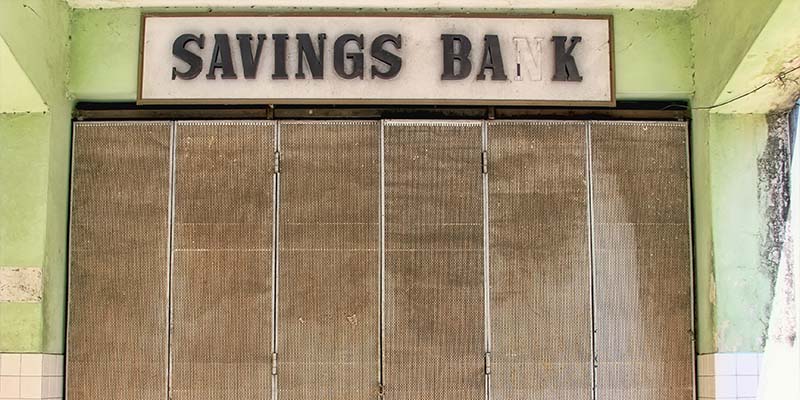 In 1999, I lived in Great Falls, Virginia, working for Freddie Mac. Many of my neighbors were part of the "dot-com" boom. One night, one of my neighbors (who was then a millionaire on paper from his company that built websites) and I went down to the local pub, where we met one of his "dot-com" friends. From what I could tell, neither of their companies was even close to making money, yet their companies' stock prices were soaring.
Meanwhile, at Freddie Mac, which had a net profit of billions, my stock had dropped quite a bit. Back then, everyone was using the terms "new economy" and "old economy." My friends at the pub were in the new economy, while I was in the old one. I listened to both men talk about cash burn rates, using their stock to purchase or fund other companies that also were bleeding red, and other things that just didn't compute. After a while, I said to them, "It is really amazing that neither of your companies is even close to making a profit and yet, your stock prices are up 60% while my company, Freddie Mac, makes lots of money and my stock is down 20%. How does a guy like me get out of the old economy into the new one?" I seriously meant it. My buddy's friend asked me what I did, and I told him that I was in finance, specializing in mortgages. The guy nodded his head with the confidence of a man who held the keys to the universe and said to me, "Don't worry, there will be a place for people like you in the new economy." I asked him to elaborate. He said, "We still need, you know, people who know stuff."
It has been nearly two decades since the "dot com" implosion, and tech companies now have what they really didn't have in 1999: a business model that generates profits. The leading companies actually have their own acronym, FAANG. That stands for Facebook, Amazon, Apple, Netflix, and Google. The technological infrastructure that these companies have built, along with many others, is both breathtaking and intimidating. Also breathtaking is the pile of cash they hold. These companies have moved from their traditional business lines to gobble up market share and disrupt entire industries. Now, they, particularly Amazon, want to become banks. Naturally, the banking and credit union industry is alarmed, especially after the acting head of The Comptroller of the Currency (OCC), Keith Noreika, said this week that it was time to look at allowing commercial companies to get bank charters:
"Such dogma props up bureaucracies that maintain the separation and serves the interest of the status quo without any regard to why the separation exists in the first place or whether the separation has any usefulness for today's economy."
There's a reason why John D. Rockefeller's Standard Oil wasn't allowed to be a bank (although they sort of got around this by sending John's brother William to run National City Bank, which is now Citigroup) at the dawn of the 20th century and why Walmart couldn't get a bank charter in 2005. Giving immensely powerful commercial enterprises a banking charter gives further rise to their power as commercial enterprises as well posing as a threat to the efficient flow of capital in our economy. Some might say that allowing Amazon to become a bank will make financial intermediation more efficient as competition is supposed to make things more efficient. However, "efficiency" would most probably be a short-term phenomenon.
The Bank of Amazon or Google could create a banking institution that has the potential to be highly capitalized, operate at a loss by reducing fees, slash borrowing rates, and essentially run the competition out of business. And by competition, I don't mean JPMorgan Chase. The victims would be local credit unions and community banks, along with mid-size regional banks, which are a vital part of what keeps our economy going. Just as small business is the backbone of the U.S. economy, so are the banks and credit unions that provide both short- and long-term financing to these businesses.
Just like Walmart wiped out thousands of small businesses, the Bank of Amazon will wipe out local and "small" financial institutions. Why? Because that is what Amazon does. They don't get into businesses to be part of the crowd. They get in to dominate. The "efficient" phase will be followed by a "monopoly" phase. Banks and credit unions, save the "too big to fail" banks, are essentially boring utilities. They operate on relatively thin margins and are highly regulated. Why would Amazon or the other "FAANGs" want to get into a business like that if the eventual plan isn't to generate big returns at a later date or to run competitors in its other business lines out of business? Moreover, existing credit unions and local banks would not go down without a fight. Competition isn't productive when entities compete too hard on price. That generally leads to mispricing of risk and eventually very large losses that weaken the financial system.
Here's one more thing to consider. I know there's a lot of excellent financial technology ("fintech") out there for underwriting credit. However, has this fintech really been tested in an economic downturn? I don't think so. The last severe economic shock we received was 2007-2009. In that event, some of the financial technology that was heavily relied upon, like consumer credit rating companies (such as Fair Isaac Corporation, or FICO), was scammed and gamed with aplomb. It is said that Amazon has already made over $1 billion in small- to medium-size business loans. It is also said that this financing is well collateralized. And we know this how? If these loans start going sour, does Amazon have the human capital to either get customers paying again or collect when they default? Imagine the specter of granting FAANG's banking charters, seeing them run real banks and credit unions out of the market, and then blowing themselves up with poor underwriting and risk management infrastructure.
I think the best thing is a combination of fintech and banks and credit unions. Electronic cash management solutions allow customers to pay bills from an account at one banking institution to another, perform person-to-person transfers, and manage accounts, to just to name a few services. The banking and credit union system is embracing technology at a rapid pace, which increases efficiencies and reduces costs. This technology is now available to institutions both big and small. The banking system still needs people who "know stuff," like banking combined with technology. The technology without the banker won't cut it.
Member SIPC & FINRA. Advisory services offered through SWBC Investment Company, a Registered Investment Advisor.
Not for redistribution—SWBC may from time to time publish content in this blog and/or on this site that has been created by affiliated or unaffiliated contributors. These contributors may include SWBC employees, other financial advisors, third-party authors who are paid a fee by SWBC, or other parties. The content of such posts does not necessarily represent the actual views or opinions of SWBC or any of its officers, directors, or employees. The opinions expressed by guest bloggers and/or blog interviewees are strictly their own and do not necessarily represent those of SWBC. The information provided on this site is for general information only, and SWBC cannot and does not guarantee the accuracy, validity, timeliness or completeness of any information contained on this site. None of the information on this site, nor any opinion contained in any blog post or other content on this site, constitutes a solicitation or offer by SWBC or its affiliates to buy or sell any securities, futures, options or other financial instruments. Nothing on this site constitutes any investment advice or service. Financial advisory services are provided only to investors who become SWBC clients.