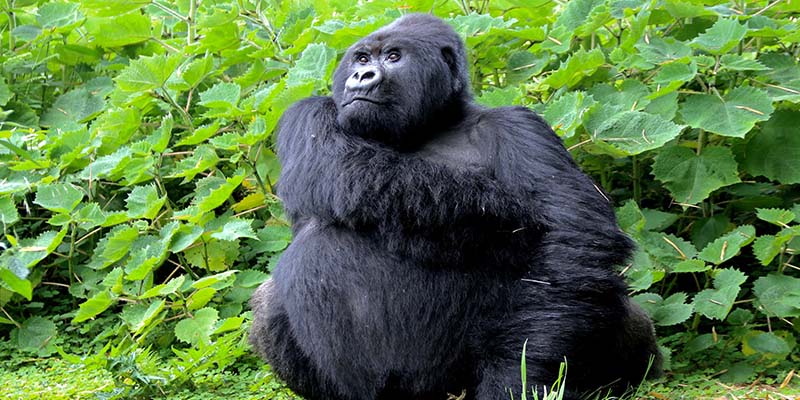 This past week was a bad one for the bond market, no question. The 10-year Treasury note broke through 2.40%, all three treasury note auctions (2-year, 5-year, and 7-year ) went pretty poorly, even at elevated yields, and big-name investors like Jeff Gundlach started talking about a 3% 10-year on the not-so-distant horizon. I think that in ordinary times, the improvement in the global economy would definitely warrant such concerns. In fact, I think we have gotten so accustomed to a 10-year Treasury note yield under 3% that 3% seems like a fabulous deal! Yet, when you step back and look at it, taking the duration risk of a 10-year treasury note for a yield of 3% is still a pretty lousy bargain in ordinary times. However, because of the proverbial 800-pound gorilla in the room—in the form of major central bank Quantitative Easing (QE) buying programs—these are not ordinary times.
This month, the Fed began to taper its reinvestment of runoff from a $4.2 trillion balance sheet by $10 billion a month. Furthermore, the European Central Bank (ECB) announced Thursday that starting in January 2018, they will reduce their QE purchases to approximately $35 billion (from approximately $70 billion) per month and continue to reinvest portfolio runoff. Meanwhile, the Bank of Japan (BOJ) continues to purchase approximately $70 billion a month for their QE program. Using the 800-pound gorilla imagery, perhaps the gorilla skipped lunch, hit the treadmill for an hour, and now weighs 795 pounds. However, he is still by far the biggest species in the room.
The major central bankers can tell us until they are blue in the face that QE has not created dangerous bubbles, but their actions to remove QE run counter to their claims. The German 5-year note "yields" a negative 33 basis points. The only reason anyone other than a central banker buys a negative-yielding note is that the buyer knows he can flip it to a central bank at a more negative yield. That trade goes on every day. This is just an example of why the Fed and the ECB are "removing" QE with the caution of a bomb disposal unit trying to defuse a nuclear warhead!
Central bankers have to know they have created dangerous bubbles all throughout the investment world. The interest rate duration risk alone is tremendously offside when it comes to the risk-reward relationship. When you take this terrible risk-reward relationship and combine it with the extremely cheap cost of rate insurance (implied volatility on instruments like out-of-the-money puts on 10-year Treasury note futures), you can only come to one conclusion: there is a bubble in the rate duration market. The implied volatility in the options market tells you all you need to know. The market really isn't afraid of a 3% 10-year occurring because they know that the QE gorilla needs to eat . . . a lot. Furthermore, the QE gorilla has lots of friends (long-term liability entities who need long-term assets) who need yield and will greedily buy up bonds right around the yields we are seeing now after this bad week in the bond market.
Moreover, the only thing interest rate duration has going for it is that maybe it is "less bubbly" than the credit spread duration bubble! In the U.S., both investment grade and high-yield bond and loan spreads are at their tightest levels in a decade. Unfortunately, since corporate debt also had a significant amount of interest rate duration to go along with the spread duration, you get double the fun should the bubble pop. I'm not sure what to tell you about stocks, but bubble-popping is usually viewed as a bad thing for stocks.
Over the next two months, the Fed, ECB, and BOJ will purchase about $340 billion of bonds for QE (actually the number is higher when you consider that the ECB and BOJ are also reinvesting pay-downs). In 2018, when the ECB pairs back its purchases by about $35 billion, the monthly QE buying will be about $135 billion per month. That is still a tremendous amount of buying. In my opinion, we can always get a spike in rates (like a 10-year at 2.65%), but if that happens, there are many hungry gorillas with knife and fork in hand, ready to eat!
Member SIPC & FINRA. Advisory services offered through SWBC Investment Company, a Registered Investment Advisor.
Not for redistribution—SWBC may from time to time publish content in this blog and/or on this site that has been created by affiliated or unaffiliated contributors. These contributors may include SWBC employees, other financial advisors, third-party authors who are paid a fee by SWBC, or other parties. The content of such posts does not necessarily represent the actual views or opinions of SWBC or any of its officers, directors, or employees. The opinions expressed by guest bloggers and/or blog interviewees are strictly their own and do not necessarily represent those of SWBC. The information provided on this site is for general information only, and SWBC cannot and does not guarantee the accuracy, validity, timeliness or completeness of any information contained on this site. None of the information on this site, nor any opinion contained in any blog post or other content on this site, constitutes a solicitation or offer by SWBC or its affiliates to buy or sell any securities, futures, options or other financial instruments. Nothing on this site constitutes any investment advice or service. Financial advisory services are provided only to investors who become SWBC clients.