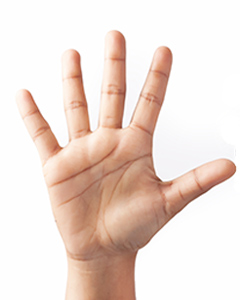 ​​​Remember your teeter totter from childhood? Economics are a lot like that. Examples are supply vs. demand, bonds vs. stocks, and interest rates vs. inflation. Another example is the rise and fall of deposits, which fortunately, is on the upswing, thus, leading to the need for more lending.
One of the most economical ways to increase lending is through an effective loan recapture program. Potential borrowers who have a checking or savings account with you are already aware of your financial institution—they know you offer loans and, most importantly, they know why they went elsewhere. It's your job to build an attractive program to discover and address their needs and bring their business back. To help you accomplish this feat, follow these five steps:
Step 1: Determine your potential
Weighing your indirect relationships and the impact a recapture program may have is unique to every financial institution, but consider it! Some institutions are quite sensitive to this factor, while others pay no attention to it. Also, look at your loan close ratios, current customers to potential customers, and borrowers to customers--all of which will give an accurate idea of the potential number of loans that are available to you.
Step 2: Communication strategy​
This is the phase where you figure out how you'll contact your customers to lure them into bringing their loans to your institution. It's important to have a well laid-out plan that will work for both your employees and your customers. You can create your overall communication strategy by answering the following questions:
How will your financial institution reach out to your customers?

Do you want to hire staff? Use existing staff? Utilize vendors?

Who produces the communication, and what channel will you use?

Will you use letters, post cards, flyers, print and/or digital ads, social media, make phone calls, coordinate a month-long special event with all of the above?

When will you do it? Is one time of the year better than the next?

Is your staff able and willing to stay evenings and work weekends to make calls during a time when customers are home?

Is your staff sales-oriented? Anyone can go through the motion, but effective selling produces success!

What's the cost of using internal employees vs. an external vendor that stops charging when the project is complete?

Do you have the capability to produce these communications or will you have to purchase and implement new technology to do it?
​Step 3: Make your offer attractive
Step 1 and 2​ are science. This is the art. Begin by determining WHY the loan went elsewhere. Was it convenience, a compelling offer, rate, preapproval, service, or the availability of additional products and insurance? You can use surveys to get this information, or just ask your customers when you contact them.
You must also figure out why anyone would go through the effort of moving a loan back to you once it had already been made somewhere else. The general answer most institutions come up with is that their offer provides more value, but the term "value" is an often misunderstood word in marketing. What does "value" mean to your potential borrower? It could be rate, service, ancillary products, ease of transacting business, longer lobby hours, friendliness, a caring workforce, or all of these things combined?
Find the real value you can provide to your customers, and then make that your unique and compelling offer.
Step 4: Close the sale
This step is all about executing the communication strategy and closing the sale.
Remember in Step 2 when we talked about going through the motion vs. selling? If the people you have working on recapture can't sell, your program can't succeed. You must continually monitor the staff you have designated for this undertaking to make sure you have chosen the right people for the job. Ensure they are prepared, can engage people into looking at your program, are confident with the products, and able to adjust their approach, based on the potential borrowers' needs and what is of value to them.
Ask yourself the question: do these employees instill the belief your lending program is strong and the additional product sales they can offer are valuable? If the answer is yes, you are ready to go. If the answer is no, determine if they need more training or if you need better products! Those who you task with selling need to feel comfortable asking for the sale and be motivated to do so.
Step 5: Follow through
It is less costly to keep an existing customer than it is to attract a new one. Do you have regularly scheduled communication with current customers—other than an online newsletter? If not, here are some simple ideas:
Send new customers a welcome letter with the name and contact information of a loan officer, and have that loan officer reach out to them to let them know how your financial institution differs from other lenders.
Have your executive team call, email, or send a letter to customers inviting them to the annual meeting, summer picnic, etc., and then have said team greet people when they arrive. Nothing makes someone want to do business with you more than instilling the feeling that they are welcome, appreciated, and are an important part of your organization!
Follow-through ensures your customers stay actively involved with you and increases the likelihood they will come to you for their next loan...and the next...and the next.