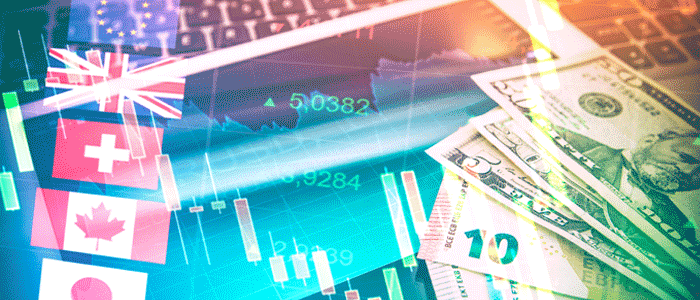 Back in 1998, when a few billion dollars was real money, the U.S. dollar (USD) had become uncomfortably high and was contributing to a growing global financial crisis as well as cheapening the Japanese yen (JPY) more than the U.S. liked. Secretary of Treasury Robert Rubin, once a currency trader at Goldman Sachs (a firm he would eventually run before joining President Clinton's administration), spent a few days carefully informing trading desks, through the press, that he was not going to take steps to weaken the USD against the JPY. Confident that the Treasury was not going to intervene in the markets, traders who were already very long on USD versus JPY got even bolder and longer. And then, after letting currency desks get long and downright lazy, Rubin struck. The Treasury intervened by selling billions of USD, sending it down 6% against the JPY in a single day.
It was a classic trap. Secretary Rubin knew that a few billion dollars in and of itself could not stem the global currency tide, with a size in the trillions. However, Rubin knew how traders, even good ones, get themselves into trouble. They start out with a trade that makes really good sense—in this case, buying USD against JPY. At first, traders are prudent, perhaps buying options on USD/JPY that make money should USD/JPY go down. Maybe they have relatively tight stop-loss orders in place to protect themselves. Then, after the trade goes their way, traders get more audacious, annoyed that they are spending money on insurance through options that "were not needed."
Additionally, stop-loss orders get "less tight," and any weakening of the position is viewed as a buying opportunity. Soon, the traders are all on the same side of the boat without life jackets. This is the set up for a violent trade in the other direction. As a result of Rubin's actions, traders all ran for the exit at the same time. The sale of a few billion USD/JPY by the Treasury Department led to the shedding of tens of billions by the market.
I tell this tale because I think a lot of what has happened this week to European Government Bonds (EGBs) and Treasuries (both selling off sharply after rallying for weeks) can be attributed to traders and their positions as opposed to a resurgence of global inflation or a sea-change in global monetary policy. It is no secret that trading desks have gotten very long on longer-dated Treasuries and EGBs without buying insurance. We know this because as the buying of bonds has been very strong, the Merrill Lynch Option Volatility Estimate Index (MOVE), which measures the cost of short-term protection on Treasury notes and bonds, fell to an all-time low at the end of last week. Traders' positions were set up in a very crowded trade and were susceptible to some contrarian central bank talk, which they got.
While I do not think that European Central Bank (ECB) President Mario Draghi pulled "a Rubin," Bank of England (BOE) Governor Mark Carney did, sort of. What Draghi said Monday was that he was beginning to see signs of improvement in the Eurozone and that deflation, at this time, was no longer an imminent threat. He simply stated that perhaps quantitative easing (QE) could be tapered sooner than the market anticipated. However, let us put that into perspective.
The ECB is committed to buying 60 billion euros of bonds a month until the end of 2017. That has not changed. They are also still running their main policy rate at negative 40 basis points. I have to think that if Draghi sat there and said that, despite running a massive QE program for over two years and negative interest rate policy for three years and could not accentuate some positive news, he might as well have run up a white flag and gone home. To prove my point, the ECB began to walk back Draghi's "hawkish" talk the very next morning. They said the markets "misinterpreted" his comments by selling off sharply.
In the case of BOE Governor Carney, his statements on Tuesday that the BOE may start cutting back on its QE program soon and perhaps begin to raise rates earlier than expected sent EGBs down further, led by the U.K. 10-year Gilt. I think Carney said what he did to defend the pound (GBP). With government leadership in shambles and Brexit approaching, the devaluation of his currency plus a weakening economy has raised the dreaded specter of inflation and recession or "Stagflation." In my opinion, Carney did the only thing he could do: put the markets on notice to lay off shorting his currency. Strategies like this, a "Rubin light" if you will, have limited long-term fire power. Unlike Rubin, who put money on the line, Carney just spent words. After the dust clears, the UK, its economy, and its currency are still in the same situation.
Nevertheless, talk out of the ECB and BOE did set off a sharp sell-off in EGBs that spilled over to U.S. Treasuries. The crowded trade in Treasuries is a bet that the yield curve would flatten. The yield spread between 5-year and 30-year Treasuries flattened to its lowest level in nine years. Traders were long 30-year bonds and short 5-year bonds. The trade was ripe for a correction and the talk from the ECB and BOE triggered it. The news wires, however, have to take what has happened in the markets and fit a narrative around it. Since most financial writers have never traded or risk managed, they assume that something other than, "Traders were lazy, long, and wrong" caused the smashup. It must be something like, "Reflation!" or "Global central banks move to normalize monetary policy."
In my opinion, while this week caused considerable pain to trading desks, the flattening of the yield curve will resume and longer-term rates will head back down as early as next week.
Member SIPC & FINRA. Advisory services offered through SWBC Investment Company, a Registered Investment Advisor.
Not for redistribution—SWBC may from time to time publish content in this blog and/or on this site that has been created by affiliated or unaffiliated contributors. These contributors may include SWBC employees, other financial advisors, third-party authors who are paid a fee by SWBC, or other parties. The content of such posts does not necessarily represent the actual views or opinions of SWBC or any of its officers, directors, or employees. The opinions expressed by guest bloggers and/or blog interviewees are strictly their own and do not necessarily represent those of SWBC. The information provided on this site is for general information only, and SWBC cannot and does not guarantee the accuracy, validity, timeliness or completeness of any information contained on this site. None of the information on this site, nor any opinion contained in any blog post or other content on this site, constitutes a solicitation or offer by SWBC or its affiliates to buy or sell any securities, futures, options or other financial instruments. Nothing on this site constitutes any investment advice or service. Financial advisory services are provided only to investors who become SWBC clients.