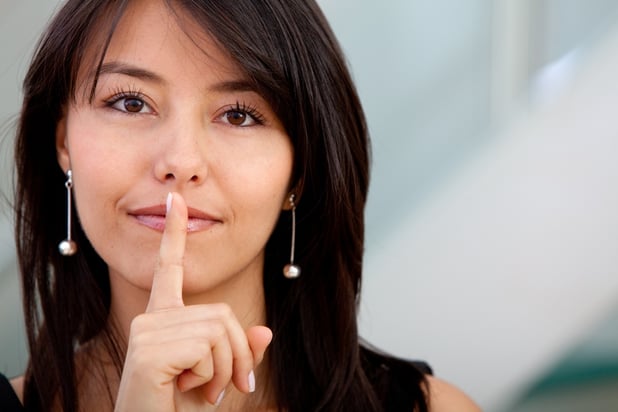 Well, now that I have your attention, there are a ton of opinions about what contributes to sales success. Some people recommend working with prospects by day and producing reports and traveling by night. Others recommend diving deep into client analytics, building relationships with a nine iron, and sending birthday cards for their dogs.
The best piece of advice I can offer is "listen." If you listen to your clients, they'll show you the best path to success, as well as the path to avoid.
In 1983, Dr. Marius Barnard created dread disease insurance, otherwise known as 'Critical Illness'. While this type of coverage has obvious benefits (it pays the insured a lump sum upon diagnosis of a covered critical illness), you'd be hard-pressed to find an insurance agent in the U.S. that is successful at selling it. It's a product that works in countries that have universal health care, but in America—where individuals have to pay for insurance to cover the cost ofhealth care—consumers see it as more of an unecessary, or redundant, expense.
Fastforward to just after year 2000, I was heading sales for an individual life reinsurer that offered critical illness reinsurance, and I was asked to move the product forward in the U.S. My response was simple: "we reinsure business after someone else writes it." Since no one was writing it to any great degree, it did not warrant us applying product development and sales resources into the area. Today, nearly 20 years later, the product is still hiding in the shadows.
What I had done, without asking, was to listen to my clients. Since no one was finding a vast market for the product, there was no reason to apply resources that would not yield a return. True, we were not successful in reinsuring the product, but we saved a ton of money by choosing NOT to reinsure it.
Success or Failure from Outside Influences
Customers are willing and ready to inform. They know why they have not moved into one direction and yet excel in another. Their success and failures might come from outside influences like competition, lack of capital, compliance and regulation, economic turns, changes in technology, new entrants in the market and merger and acquisition activity.
Take farming for example, one of the best examples of an industry affected by outside influences. In 1900, 42% of the US population lived on farms. By 1990 (nearly 30 years ago), that number had dwindled to less than 2%, largely the result of economic and technological changes. As farmers from the 1920s and 1930s who suffered through the depression were unwilling to change and take on risk, corporate farms grew and were able to drive commodity pricing forcing even more family farms out of existence.
In 1930, a Gleaner-Baldwin Harvester combine cost $1,675. Today, a John Deere combine costs $250,000 to $450,000 and more. That is just one piece of equipment. Try to cover that cost on a family farm!
Success or Failure from Internal Influences
Prospects' success and failures might also come from internal influences like poor leadership, loss of market share, poor financial management, failure to grow organically or by acquisition or too much growth that is uncontrolled.
A great example of internal failure is the DeLorean Motor Company. In 1980, the car captured the attention of the automotive world with its unique stainless steel body, sleek lines and doors that magically opened like gull wings. It was also featured in the "Back to the Future" movies. However, by 1983 a sting operation caught the owner with $24 million of cocaine. Though acquitted, DeLorean never again could attract investment dollars and the company failed.
So, rather than pitching, try listening. Ask questions. How is the company responding to new compliance and regulation? Are they innovative or looking for mergers? What competitors are they watching? Are they growing or shrinking market share? What does their financial performance show? How often do they put current products and services out for RFP to ensure they are competitive with the latest improvements?
By listening, you will not only discover the areas of opportunity, but also discover if your prospect will lead in their market by making informed decisions or waste your time because pure laziness to move forward is their course of direction.
Put your time, energy, valued products and services in front of prospects who are focused on the future. Who are they? Just listen, they will tell you who they are!