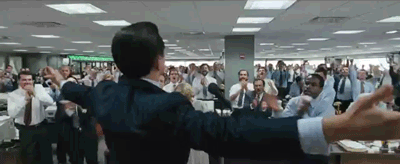 Let me start out by saying, "It's not all Janet Yellen's fault." It is not her fault that Saudi Arabia has engaged the rest of the oil-producing world in a supply-driven, market-share death match. It's not her fault that China's economy is far weaker than originally thought just six months ago. It is not her fault that Europe is, well…Europe. It's not even her fault that the recovery from the 2007–2009 financial explosion resulted in a gigantic commodity bubble that is now threatening to bring financial contagion on a multitude of fronts. However, not seeing what many of us see as clear signs of this brewing contagion, and raising rates directly into it, is her fault.
There were two things that Chairwoman Yellen said at her Federal Open Market Committee (FOMC) press conference that nearly knocked me off my chair. The first was, "The price of oil should eventually stabilize." To me, for oil to "stabilize" would mean getting to a price of about $55. Currently, it is at $34.75. Therefore, the commodity would have to rise 58% from its current level. Anybody see that happening in the next few weeks? I don't think so, or at least I wouldn't count on it. Furthermore, raising rates and sending the U.S. dollar higher pushes oil in the wrong direction. I believe that every day we stay at these sub-$40 levels (or even mid-$40 levels) compounds the growing U.S. High Yield problem, (as well as investment grade energy MLPs—that are trading like junk—and soon may be officially downgraded to junk) as well as the Emerging Markets problem.
Yesterday, as the USD soared and oil plunged, both Mexico and Chile's central banks raised rates. As two commodity-based economies, they really can't afford to be raising rates to defend their currencies against the USD. And, yet, they were compelled to. I am pretty confident we will see more of this from other emerging market central banks. We are only 18 years down the road from the last time emerging markets melted down, so the signs should be clear. Additionally, emerging market economies spiraling down in the face of the current geo-political stress could make 2016 worse than 1997-1998 on many fronts.
The other thing that Chairwoman Yellen said that bothered me was her response to the collapse of the open end mutual fund, Third Avenue Focused Credit. She said that the fund was "a rather unusual open end mutual fund." She also said, "The SEC is in touch with Third Avenue, and the SEC has proposed some reforms to address the structural problems of liquidity mismatch in open ended mutual funds." What is very frightening is that it seems the Chairwoman is approaching the problem the same way former Chairman Bernanke initially addressed the subprime problem. Chairman Bernanke completely underestimated the size of the problem (by a factor of about 100) and missed how the problem had tremendous contagion risk to the financial system. Even if there is just one Open End Mutual Fund structured the way Third Avenue was, the point is being missed by Chairwoman Yellen.
Years of Quantitative Easing and Zero Interest Rate Policy (ZIRP) have, in quest for yield, pushed much of the American public's savings into bond funds that have sizeable investments in both domestic and international bonds that have high degrees of exposure to the bubbles created by these monetary policies. As a sizeable portion of the bonds in these funds deteriorate, the "liquidity mismatch" that Chairwoman Yellen identified with Third Avenue Focused Credit will be repeated, potentially on a massive scale. A financial crisis can turn into an economic crisis (like in 2008) when the public sees a sizeable depreciation of its savings. I think this is a very real risk in 2016. This risk was set in motion long before Chairwoman Yellen took over the Fed. However, failing to see the risk and exacerbating it by raising rates into it is a very large policy mistake, in my opinion.
With all that in mind, I believe the long end of the yield curve will continue to rally and eventually the rally should spread further on down the curve. I think the Fed will be on hold in 2016. With regard to spread product, High Grade municipal bonds continue to be a segment of the market where a combination of both yield and credit make them superior to other spread products, especially investment grade corporates at this time.
SWBC may from time to time publish content in this blog and/or on this site that has been created by affiliated or unaffiliated contributors. These contributors may include SWBC employees, other financial advisors, third-party authors who are paid a fee by SWBC, or other parties. The content of such posts does not necessarily represent the actual views or opinions of SWBC or any of its officers, directors, or employees. The opinions expressed by guest bloggers and/or blog interviewees are strictly their own and do not necessarily represent those of SWBC. The information provided on this site is for general information only, and SWBC cannot and does not guarantee the accuracy, validity, timeliness or completeness of any information contained on this site. None of the information on this site, nor any opinion contained in any blog post or other content on this site, constitutes a solicitation or offer by SWBC or its affiliates to buy or sell any securities, futures, options or other financial instruments. Nothing on this site constitutes any investment advice or service. Financial advisory services are provided only to investors who become SWBC clients.