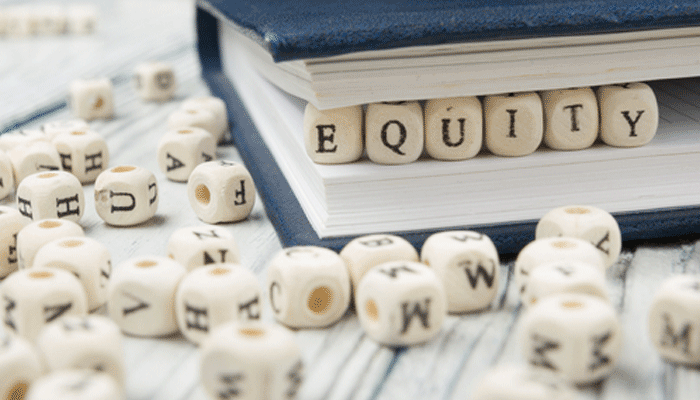 Yesterday, a young colleague of mine asked me who Michael Milken is. I answered him by saying, "Michael Milken is the father of modern corporate finance. High-yield bonds and loans, leveraged buyouts, and private equity all sprung from the brilliant mind of Michael Milken." Milken built an empire from the ground up, becoming the most dominant player in corporate finance since JPMorgan. Milken is one of those rare guys where you say, "He's playing chess while the rest of us are playing checkers." However, in 1990, Milken crossed the line between legal and illegal, was convicted of securities fraud, and was sent to prison. He served two years and, having been banned from the securities industry, became a very effective philanthropist. Additionally, though he's unable to directly participate in the industry, it is rumored that when big deals go down, the players often turn to Mr. Milken for advice.
Last week, Milken was interviewed on Bloomberg News. Here are some of the things he had to say, primarily about private equity:
"This is their golden age. You can leverage, you can borrow without covenants, and so for equity holders it affords you a very unusual rate of return.

They are playing an extremely important role in the market and will continue in that private equity firms control more businesses than companies that are listed. For bond investors, today the yields are extremely low, and so therefore you're not really getting paid much of a premium to invest, but even more important is that the covenants are gone."
Unfortunately, what might be considered one man's "golden age" could be another person's nightmare. After all, when Milken describes the rate of return for private equity investors as "unusual" and lenders and bond holders as not getting "much of a premium" for the risk they are taking, isn't he describing a very large bubble? Lenders are competing with each other to lend to private equity managers to the point where covenants are removed. Bond buyers are lining up behind these covenant-free loans, picking up notes at ridiculously low rates, and investors like private and public pension funds and endowments are climbing over one another to get these "unusual rates of return." This seems like a pretty scary environment to me. Moreover, history has repeatedly shown us that sharply levering up corporations that are responsible for such a large part of the global economy for a purpose other than capital investment usually ends badly. The private equity model doesn't just borrow to buy the target company. They also borrow to pay themselves "special" dividends and fees. That isn't exactly in the best interest for the long term health of the target company, but definitely in the interest of the private equity investor. I would venture to say that if Michael Milken was allowed to operate in this environment, there might be one corporation in the world and its name would be Milken!
The question to be asked is, "What created such an abnormal and perfect environment for private equity?" I don't think we have to look much further than the Federal Reserve's decade of extraordinary monetary stimulus. There are winners and losers from the policy of near-zero policy rates and over $4 trillion of quantitative easing. Perhaps the biggest winners are the folks who run private equity firms. While not the Fed's intention, they pushed the investment dollars into private equity firms and made it extremely cheap to operate the leveraged buyout model. The claim that Milken makes that "private equity firms control more businesses than companies that are listed" is pretty frightening considering that these businesses have been saddled with debt and have often seen a sharp drop in available cash flow as the private equity firms take their returns in the form of dividends and fees off the top. Haven't we seen this movie before? After all, the end of the Milken era in 1990 saw scores of defaults from companies that were taken over in the fashion private equity takes a firm over. This in turn hit banks and bond investors very hard and was responsible for throwing the economy into recession.
Unfortunately, this is another unintended consequence of extraordinary monetary stimulus that does not seem to be on anyone's radar. History shows us that "unusual rates of return" tend to reverse themselves at some point in a very painful fashion.
Member SIPC & FINRA. Advisory services offered through SWBC Investment Company, a Registered Investment Advisor.
Not for redistribution—SWBC may from time to time publish content in this blog and/or on this site that has been created by affiliated or unaffiliated contributors. These contributors may include SWBC employees, other financial advisors, third-party authors who are paid a fee by SWBC, or other parties. The content of such posts does not necessarily represent the actual views or opinions of SWBC or any of its officers, directors, or employees. The opinions expressed by guest bloggers and/or blog interviewees are strictly their own and do not necessarily represent those of SWBC. The information provided on this site is for general information only, and SWBC cannot and does not guarantee the accuracy, validity, timeliness or completeness of any information contained on this site. None of the information on this site, nor any opinion contained in any blog post or other content on this site, constitutes a solicitation or offer by SWBC or its affiliates to buy or sell any securities, futures, options or other financial instruments. Nothing on this site constitutes any investment advice or service. Financial advisory services are provided only to investors who become SWBC clients.
Eric Salzman joined SWBC in September 2015, focused on Institutional Sales with Investment Services Capital Markets. He brings 29 years of trading, risk management, marketing, and regulatory experience to SWBC. Prior to joining SWBC, Eric traded, managed risk, and marketed agency mortgage backed securities with The Bank of Nova Scotia, Advisors Asset Management, and Credit Suisse. Eric is a graduate of American University with a Bachelor of Arts in Economics and holds the Series 24, 7, and 63 licenses.