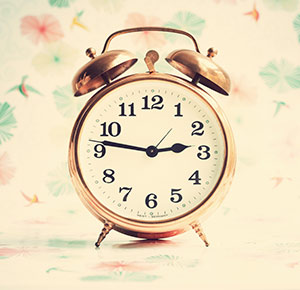 A little over a month has passed since we rang in the new year and set personal goals to make 2015 the best year yet. So, how are your resolutions going? Good? Bad? Did you even make any? While it's true that the new year invites new beginnings (and new resolutions), the reality is, you can make a resolution any time of the year. And, they don't have to be run-of-the-mill resolutions like getting in shape, saving more money, etc., which—let's face it—are all-too-easy to not accomplish.
Consider making some less typical resolutions for 2015 that affect your professional life. Have you ever thought of how you can apply your resolutions to your financial institution? Probably not. But, just like we set measureable performance-based goals, you could make professional resolutions that—while they may not be completely measureable—will positively impact your financial institution.
To get you started, here are three vendor-related resolutions you could fulfill this year to ensure you have brought more value to your institution and your customers.
1. Develop vendor relationships with industry leaders
First, identify your three largest outsourced products and/or services. Then ask yourself if you know the three largest, most reputable vendors for those products/services. Do you have an existing relationship with their sales staff, leadership, or other employees? If not, you and your customers are likely missing out.
During the course of any year, services get enhanced, new products are released, pricing changes for a variety of reasons, and regulations change—making older-generation products obsolete or non-compliant. Without your knowing, the entire industry could be using (or switching over to) a better product or service from your vendor's competitor, costing you new business because you're the one lagging behind.
Knowing what you have and what you don't have is key to your success, and the best way to find that out is by keeping in touch with your vendors. Invite each of the three leaders' salespeople in for a visit at least once every six months. Explain how your financial institution is performing, what needs you have, and ask for their recommendations. Also, ask what new and great things they are working on, what offerings seem to be the most popular and seem to be showing momentum in the market.
2. Leverage your size
Are you a big financial institution? Do you trust that each employee working with your vendors is a skilled negotiator? Are they only negotiating for the win, or are they negotiating for a strong partnership? Do they even negotiate at all? Sometimes, simply asking your vendor to provide pricing, products, services, or solutions that reflect your organization is enough to improve the offering.
Are you a smaller financial institution? Consider grouping products and services from one vendor together. I learned this lesson from a smaller credit union CEO who told me, "I want this group of services to go to one vendor because it ups the stakes and adds pressure to perform. It's all or nothing—I either get the quality service I expect in each area or the vendor risks losing our business entirely." This is how he ensures his credit union won't be treated as a small fish in a big sea!
3. Only use vendors that offer added value
A question I often ask prospective clients is: "What do you get by offering [X product] from [X vendor]?" The usual response is they get to provide customers with a product they need and collect the fee income that comes along with it. But, in today's market, that's not good enough.
Quality vendors will include training, software, interfaces to your operating systems, market intelligence, and other related products and services to ensure they are meeting and exceeding your need. Think of it this way: if you went in to buy a new car, and the salesperson tried to sell you one with air conditioning, hands-free phone capabilities, navigation, etc. You might think, "I only need a car to get me from A to B." But, once you buy the car, you realize how important the air conditioning, hands-free capabilities, and navigation are to the driving experience.
Another question I've asked recently: "Is the vendor you are working with an innovative leader in the market, or are they a follower?" I received two answers.
A. They respond with new products and services as requested, by regulation.
B. Our vendor built the service for us for free, and in turn, uses us as a reference to sell the service to other financial institutions.
You may not have the stomach to be a "beta tester" of new products or services, but it's important you ask yourself this question to ensure you're getting the most out of your vendor relationship. So, is your answer closer to A or B?
To make 2015 the best year yet, I encourage you make these resolutions your own. Find ways you could offer the most value to your customers, evaluate your vendors, and then decide if your current vendors and service providers are the best candidate to support your efforts. And don't forget, it doesn't matter if you make these resolutions today or a month from now—anytime is the right time to make a positive change.