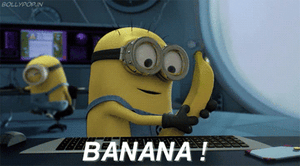 Everyone has at least one friend or colleague that has, for at least five years, affirmed his or her rock solid conviction that Apple Incorporated is a tremendously overvalued company. For at least five years, with every blowout earnings release and every new and exciting product launch, Apple stock has soared. We have all laughed at that friend or colleague and said something witty like, "Hey Bill, covered that AAPL short yet?"
Well, over the last couple of days, that poor friend or colleague has finally gotten their revenge. After their earnings release this past Tuesday, Apple CEO, Tim Cook, announced that the global demand for iPhones fell and sharply reduced their revenue outlook for the third quarter of 2016. This sparked a pretty decent sell off in equities, partially because Apple stock is just so widely held, and also because investors see Apple as a bellwether for the global consumer. Since the Tuesday earnings release, Apple's stock has dropped nearly 10%. Moreover, Carl Icahn felt compelled, as he often does, to take to the airwaves afterward to tell the public that he has dumped all his Apple stock after making a tremendous profit. Personally, I'm not too worried about Apple. At some point soon, they will probably come out with a watch that can teleport you to any destination of your choosing.
What I am worried about is the Japanese Yen. The Bank of Japan (BOJ) seems to have lost complete control of their currency. A commentator remarked yesterday that the Japanese Yen is beginning to take on the behavior of an emerging market currency in crisis. When this happens, it seems no matter what a country's central bank does, the currency goes down. What is happening in Japan is actually the complete opposite. When the BOJ embarked on negative interest rate policy (NIRP) in January, the Yen rallied hard. At this week's April meeting, the BOJ unexpectedly opted not to go further with NIRP, and the Yen rallied even harder! As inflation measures in Japan continue to post negative, and consumer spending continues to shrink, the powerful export sector is increasingly relied upon to keep the Japanese economy moving. In a world where global demand is sagging, a currency appreciating 3-4% in a week against its major trading partners is not good at all. Additionally, extreme volatility in one of the world's major currencies is a destabilizing force for the world economy and global financial markets alike.
Some say that the BOJ has done a really poor job in their attempt to spur economic growth since the global financial crisis. While that may be true, it's not like the BOJ is doing anything differently than the European Central Bank (ECB). Moreover, excluding NIRP, the BOJ is not doing many things differently than the Federal Reserve (Fed). The Fed was helped by simply a much better transmission mechanism and better tools to work with. The United States banking system was in relatively better shape than in Europe and Japan. Additionally, the Fed had more important markets to effect with Quantitative Easing (primarily the mortgage market, and as a big second order effect, the investment grade and high-yield bond markets).
I believe what we are seeing now in Japan is really what lies ahead for Europe and even the United States. Central banks are out of constructive policies and are now pushing the envelope into policies that seem to do much more harm than good. It is going to take a combination of fiscal policies and good old fashioned markets, free from central bank influence, to take the baton and move growth forward. The problem is I really do not see any sign of this in Japan, China, Europe, or even the United States. The world has relied on monetary policy to pull the economic engine since 2009. I do not think that many imagined the world would still be relying almost solely on central bank monetary policy seven years later.
I believe the second half of 2016 is going to be rough on risk assets, and the extreme volatility we saw at the end of 2015 and the beginning of 2016 will return. Unfortunately, it does not appear that many investors are set up for this. When it comes to risk assets, especially investment grade corporates, the last two months have seen a very high percentage of investors all move to the same side of the proverbial boat. Rough waters are coming. I continue to like Treasury and Municipal duration, and I would take profits in investment grade corporates.
Member SIPC & FINRA. Advisory services offered through SWBC Investment Company, a Registered Investment Advisor.
- Not for redistribution -
SWBC may from time to time publish content in this blog and/or on this site that has been created by affiliated or unaffiliated contributors. These contributors may include SWBC employees, other financial advisors, third-party authors who are paid a fee by SWBC, or other parties. The content of such posts does not necessarily represent the actual views or opinions of SWBC or any of its officers, directors, or employees. The opinions expressed by guest bloggers and/or blog interviewees are strictly their own and do not necessarily represent those of SWBC. The information provided on this site is for general information only, and SWBC cannot and does not guarantee the accuracy, validity, timeliness or completeness of any information contained on this site. None of the information on this site, nor any opinion contained in any blog post or other content on this site, constitutes a solicitation or offer by SWBC or its affiliates to buy or sell any securities, futures, options or other financial instruments. Nothing on this site constitutes any investment advice or service. Financial advisory services are provided only to investors who become SWBC clients.