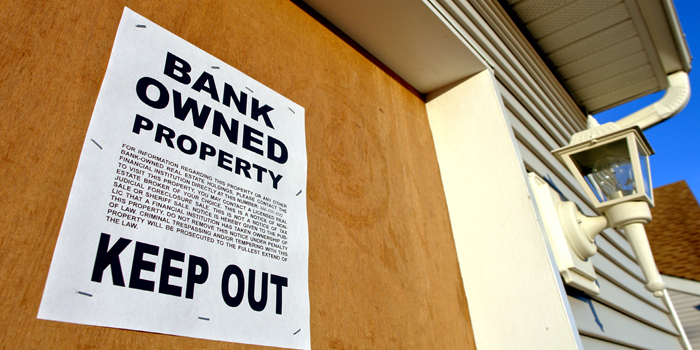 This August marks the 10-year anniversary of when the world realized that the "subprime mortgage crisis" was a lot more than just a $25 billion problem and was by no means "contained," as Federal Reserve Chairman Ben Bernanke said it was in May 2007.
Leading up to August, one event sent a loud and clear signal that the building crisis wasn't going to be your garden-variety crisis. In fact, considering what was looming on the horizon, the 1998 Long-Term Capital Crisis was just a stroll in the park. In June 2007, Bear Stearns was forced to pump over $3 billion into two failing credit hedge funds operated out of Bear Stearns Asset Management (BSAM). BSAM's strategy was to leverage already leveraged subprime bonds through the Bear Stearns High-Grade Structured Credit Fund and the Bear Stearns High-Grade Structured Credit Enhanced Leveraged Fund.
That latter fund was created in August 2006 at a time when it must have begun to become clear to experts like Bear Stearns that the time wasn't right to start a new fund that invested in subprime, especially one that was more leveraged than the first. For future reference, it is my opinion that investors should steer clear of a product that has "enhanced" in the title! The managers of the funds would eventually end up in hot water as emails among them surfaced, indicating that the assets backing the funds were essentially considered garbage.
The significance of the Bear Stearns problem really began to hit home as summer 2007 wore on. The reality was that nearly every major Wall Street firm had tremendous exposure to toxic mortgage products, most of which were not on their balance sheets…yet. In the banking sector, giants like UBS and Citi had their structured investment vehicles (SIVs), which were created to leverage up hundreds of billions of "high-grade" subprime bonds, funded by short-term investor money. In the case of SIVs, the banks got around pesky regulatory capital issues by funding the assets off-balance sheet, and as long as nothing went wrong, it was a heck of an idea.
Other banks, like Deutsche Bank, wrote "liquidity puts" on investment vehicles similar to SIVs. The liquidity puts, which Deutsche was paid to write, gave leveraged investment vehicles the right to "put" subprime bonds to Deutsche if they were not able to roll the short-term borrowings that they funded themselves with. However, when Canadian pension funds tried to get their money out of a few vehicles, the vehicles turned to Deutsche to exercise the puts and Deutsche essentially pretended they didn't speak English!
I remember one particular early morning in August, as the markets were convulsing, when my boss explained to me what an SIV was as well as what a liquidity put was. He told me many of the world's largest banks were running these large off-balance sheet vehicles. I asked him what would happen if billions of bonds suddenly ended up on the bank's balance sheets. I asked, "Wouldn't the banks have a serious capital deficiency?" He responded by saying, "Not billions, tens of billions." With regard to what the banks would do with a sudden capital deficiency, the boss looked down at his shoes and went back into his office.
Beginning in August 2007, things began to unravel at a rapid pace, ending up in a near-collapse of the global banking system that was saved only by very extraordinary monetary policies of the world's major central banks. However, 10 years removed from the crisis, we still feel the negative effects of the crisis. We have moved on as far as time passing, but have we moved on from this truly ever happening again?
The positives are that U.S. banks have increased capital substantially. Perhaps more importantly, the regulators and bond rating companies now have the experience to recognize a "worst-case scenario" crisis coming. However, the problem of "too big to fail" has not been addressed and instead was exacerbated as the major U.S. banks have gotten even bigger. Moreover, European banks still hold far too many troubled assets on their books from the crisis and have not adequately increased capital. Additionally, the world's major banks are still too attached to each other through the derivative markets.
So can it happen again? I certainly think we are better prepared than we were in 2007. Nevertheless, I believe it is entirely possible. Conditions are still ripe for it, and humans have short memories, especially when there is the chance to make outsized short-term profits at the expense of long-term risk. Perhaps the best thing keeping us from "the next time" is that we don't have a product like subprime mortgages to spread a contagion, at least not yet.
Member SIPC & FINRA. Advisory services offered through SWBC Investment Company, a Registered Investment Advisor.
Not for redistribution—SWBC may from time to time publish content in this blog and/or on this site that has been created by affiliated or unaffiliated contributors. These contributors may include SWBC employees, other financial advisors, third-party authors who are paid a fee by SWBC, or other parties. The content of such posts does not necessarily represent the actual views or opinions of SWBC or any of its officers, directors, or employees. The opinions expressed by guest bloggers and/or blog interviewees are strictly their own and do not necessarily represent those of SWBC. The information provided on this site is for general information only, and SWBC cannot and does not guarantee the accuracy, validity, timeliness or completeness of any information contained on this site. None of the information on this site, nor any opinion contained in any blog post or other content on this site, constitutes a solicitation or offer by SWBC or its affiliates to buy or sell any securities, futures, options or other financial instruments. Nothing on this site constitutes any investment advice or service. Financial advisory services are provided only to investors who become SWBC clients.