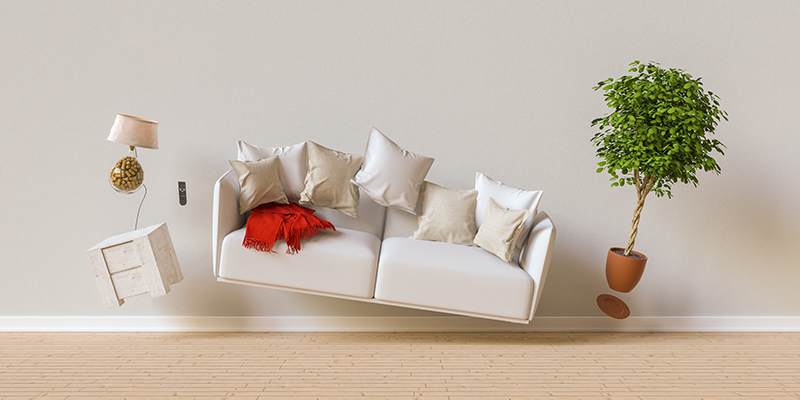 "So I'll meet you at the bottom if there really is one
They always told me when you hit it you'll know it
But I've been falling so long it's like gravity's gone and I'm just floating." –Drive By Truckers
When the Fed and its brother or sister—central banks such as the European Central Bank, the Bank of England, and the Bank of Japan—engage in zero or negative interest rate policy and multi-trillion-dollar balance sheet purchases of financial assets, multiple "moral hazard" market interventions for more than a decade, to quote another great song from T-Bone Burnett, "Sometimes falling feels like flying, even for a little while." However, every now and then, there are events that can jolt us—even if just for a moment—into reality. One such "event" is what is going on at the Silicon Valley darling, Robinhood.
In the late 1990s dot-com boom when young people who actually knew how to log on to the scary new thing, the internet, were opening accounts with online trading firms such as E-Trade and Ameritrade and becoming day traders, buying and selling "hot stocks" with dubious or just outright insane business models. As we know this ended complete disaster. Now that the on-line brokerage model has matured and dominates retail equity investing, we have a new iteration, Robinhood. According to a recent New York Times article,
Robinhood's average customer is young and lacks investing know-how. The average age is 31, the company said, and half of its customers had never invested before.
At the core of Robinhood's business is an incentive to encourage more trading. It does not charge fees for trading, but it is still paid more if its customers trade more.
Essentially, Robinhood has created a really cool app that makes investing "fun," with pop-up emojis and confetti and streamers exploding to congratulate the newly minted day-trader for doing his or her first stock or option trade. Normally, new traders cut their teeth on buying or selling a stock or ETFs (which is dangerous enough if you have little idea what you are doing).
Option trading? Unfortunately, last month a young college student in Illinois a put spread on Amazon (sold at near the money put, and bought at further out of the money put), had the stock settle inside his spread range (Amazon settled under his short put strike) and was shocked when Robinhood's technology showed him an account deficit of $730,000. The young man had only $16,000 in his account and correctly assumed that his put spread would have had a maximum loss a fair amount lower than $16,000. However, because Robinhood incorrectly showed that 300 shares of Amazon (then about $730,000) were going to be delivered to the young man's account, they printed the big deficit. The young man with little experience just assumed that Robinhood was correct, thought he bankrupted himself and his family, and committed suicide.
Robinhood also offers margin loans so it's mostly young and inexperienced investors can learn how much "fun" borrowing leverage is if they haven't had enough fun with the leverage option trading provides. Robinhood has not gone public yet, but the talk is that the company could fetch about $8 billion when it goes public. Robinhood has now surpassed retail brokers such as Charles Schwab and E-Trade with regard to customer accounts with 13 million (Schwab has 12.7 million and E-Trade 5.5 million), according to the research firm Alphacution Research Conservatory.
So, how does Robinhood make its money if it does not charge its customers a fee when they trade? It makes money by directing order flow to Wall Street High Frequency Trading (HFT) firms. Robinhood essentially brings together the least savvy investors with the savviest. The HFTs pay Robinhood for this flow. What we are going to say next should drop the jaw of anyone who has bought or sold any asset, ever. The HFTs buy order flow from all the on-line retail brokers—this is nothing new. However, Alphacution Research (quoted by the New York Times) concluded that,
In total, Robinhood got $18,955 from the trading firms for every dollar in the average customer account, while Schwab made $195.
TD Ameritrade came in second, being paid $1,881 per customer account. This means Robinhood is getting ten times more than its nearest rival in payment order flow! HFT firms, who aren't exactly Boy Scouts, are climbing over one another to get this flow at a price at least ten times higher than the next big retail brokerage firm. While some of this value mismatch is driven by the fact that Robinhood clients trade a lot more frequently than retail investors at competitor brokerages, it also tells you that HFT firms see Robinhood's customers as significantly more clueless than retail investors at other firms.
Robinhood took its name from the mythical figure who led his merry men around Sherwood Forrest "robbing the rich to give to the poor." Somehow, getting young novice traders excited to day trade on a "Candy Crush"-style game and introducing them to the sharpest professionals in the market does not portend a good outcome. One would almost have to wonder if the HFT firms dreamed something like this model up and then Robinhood just worked backwards!
There are two very troubling things coming out of this Robinhood phenomenon, besides its business model. The first is, it would seem that we have a sizeable portion of the equity market in, shall we say, weak hands. This could greatly exacerbate a move down in equities if or when stocks begin to reflect the economic realities coming towards us with COVID resurging across the nation. The other problem, from a long-term perspective is much worse. It is said that the average age of a Robinhood account holder is 31. This large segment of our society came to the job market, or lack thereof, during and shortly after the Great Recession of 2007-2010. It has been well documented how this generation of Americans had their income growth stunted due to the rather dismal post-Recession years. They were just starting to accumulate wealth in the two to three years leading up to what may very well become a depression. Further wealth and savings destruction from the Robinhood "experience" is just downright bad for the long-term well-being of our economy. Gravity can only be gone for so long.
Investing involves certain risks, including possible loss of principal. You should understand and carefully consider a strategy's objectives, risks, fees, expenses and other information before investing. The views expressed in this commentary are subject to change and are not intended to be a recommendation or investment advice. Such views do not take into account the individual financial circumstances or objectives of any investor that receives them. All indices are unmanaged and are not available for direct investment. Indices do not incur costs including the payment of transaction costs, fees and other expenses. This information should not be considered a solicitation or an offer to provide any service in any jurisdiction where it would be unlawful to do so under the laws of that jurisdiction. Past performance is no guarantee of future results.
© 2020 SWBC. All rights reserved. Securities offered through SWBC Investment Services, LLC, a registered broker/dealer. Member FINRA & SIPC. Advisory services offered through SWBC Investment Company, a Registered Investment Advisor, registered as such with the US Securities & Exchange Commission. SWBC Investment Services, LLC is under separate ownership from any other named entity. SWBC Investment Services, LLC a division of SWBC, is a nationwide partnership of advisor.