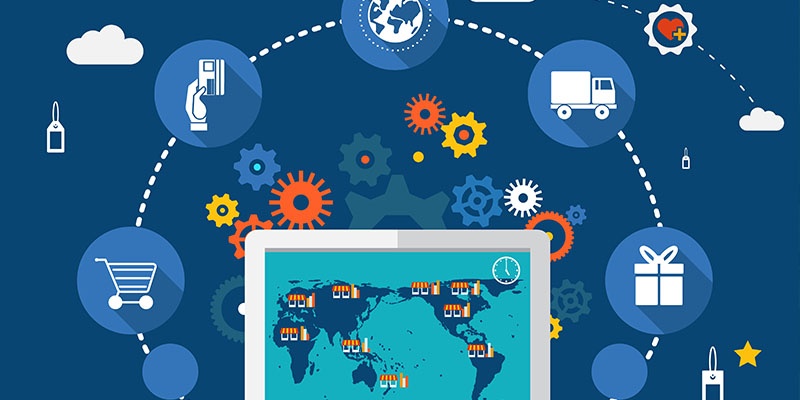 Last week, another move toward a global trade war was initiated, as President Trump spoke of slapping an additional $100 billion in unspecified tariffs on China. The Chinese responded that they will have a very specific list of tariffs on U.S. goods, totaling $100 billion in retaliation. There was a very interesting article in the Financial Times, highlighting just how much of a global economic disaster a real trade war between the U.S. and China would be. The article, entitled "German Manufactures Fear Fallout From U.S.-China Trade War," highlighted the fact that, "The fear is that the tariffs threatened by the U.S. and Chinese governments, if imposed, will have a massively disruptive effect on the entire complex web of global value chains, harming other nations not directly involved in the trade war."
From this article, one could say that the biggest casualty would be the economy that relies the most on free global trade, Germany. Harm Germany and you harm the largest economy in the world, the Eurozone. Tack that on with the U.S. and China and you might as well put a deep global recession down on your calendars for late 2018 or early 2019.
What seems to be missing from the president's calculus is that global infrastructure, labor, and supply chains have become incredibly integrated. For a variety of reasons, a country like Germany, Japan, or the United States will strategically place manufacturing sites around the globe. It could be the price of labor or simply the diversity of global labor. It could be the proximity to either the final destination of the manufactured goods to reduce delivery times and costs or the proximity to whatever raw or intermediate resources are needed, or it could be taxes and regulations. It is really all of the above. The point is, the president can fire a salvo at China and mistakenly hit Germany. In turn, Germany and the Eurozone can hit back, and pretty soon you have a "The Guns of August" situation on your hands, where a bunch of actions produce unintended consequences, and the next thing we know, we are in a World-War-One-equivalent in global trade.
The markets have taken some solace in the belief that this is just how the president has always operated in business. Make an audaciously high opening (like an unspecified $100 billion in tariffs), frame the negotiations around that audacious figure, and whittle it down to a victory. However, this isn't a battle over building a golf course in Scotland. This is the global economy, and global businesses have to be able to reasonably assess the future to make their decisions. In business, I am sure a Trump battle created uncertainty around the area where he was battling. However, instead of shaking up the local casino industry, he is shaking up a global powerhouse like Germany, along with every other international business on the planet. Creating uncertainty now through a negotiating tactic is, in my opinion, a forced error, and it will have a negative impact on the global economy even if cooler heads prevail and a reasonable round of trade deals come about.
Uncertainty is also seeping into the financial markets. While the president did make a campaign promise to do what he is doing now, not many of us actually believed he was going to do it. Now he has done it, and even if it is only a threat, it is out there, and I believe the longer it is out there, the more you need to shave down your future economic growth projections. Currently, the word out of the Fed is that they are taking a 'wait and see' attitude.
I am interested to see what they say following this recent threat and counter-threat between the U.S. and China. Additionally, remember that we are at historic highs in government and public debt-to-GDP ratios. If economic growth is adversely affected, the effect of growing budget deficits and government borrowing will further dampen growth. The Fed has warned repeatedly about this.
I believe that last week we crossed the Rubicon with regard to a global trade war. We can only hope that the latest threats can be walked back sharply—and quickly—to avoid doing further damage to future economic growth. With regard to positioning, I think the five-year and seven-year part of the curve is where I would want to be long.
Member SIPC & FINRA. Advisory services offered through SWBC Investment Company, a Registered Investment Advisor.
Not for redistribution—SWBC may from time to time publish content in this blog and/or on this site that has been created by affiliated or unaffiliated contributors. These contributors may include SWBC employees, other financial advisors, third-party authors who are paid a fee by SWBC, or other parties. The content of such posts does not necessarily represent the actual views or opinions of SWBC or any of its officers, directors, or employees. The opinions expressed by guest bloggers and/or blog interviewees are strictly their own and do not necessarily represent those of SWBC. The information provided on this site is for general information only, and SWBC cannot and does not guarantee the accuracy, validity, timeliness or completeness of any information contained on this site. None of the information on this site, nor any opinion contained in any blog post or other content on this site, constitutes a solicitation or offer by SWBC or its affiliates to buy or sell any securities, futures, options or other financial instruments. Nothing on this site constitutes any investment advice or service. Financial advisory services are provided only to investors who become SWBC clients.