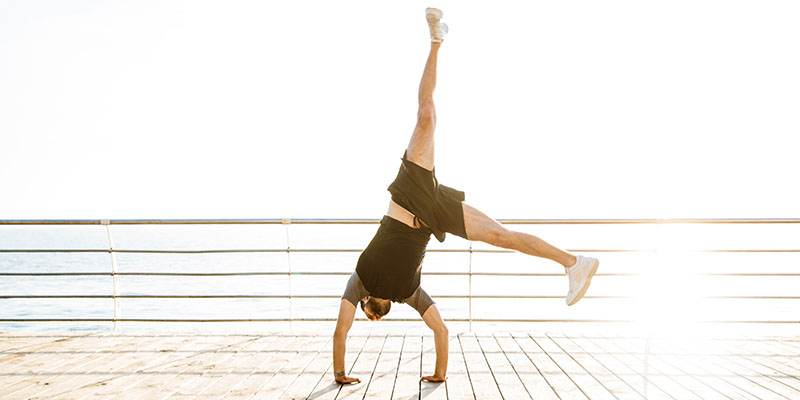 A little nonsense now and then is relished by the wisest men. – Willy Wonka
As our leaders in Washington DC bicker over a fiscal response to COVID-19, mostly coming up with ideas that look to win votes (payroll tax holidays, guaranteed sick leave for everyone, tax credits for affected companies) as opposed to actually saving the economy from a credit induced depression, it looks like it is on the Fed again to do the job. To that, the question is, just what does the Fed has left in its arsenal?
On Thursday the Fed announced an unprecedented liquidity facility, $1.5 trillion in 1-month and 3-month repo operations to flood banks with liquidity as the signs of potential cash hoarding were taking place within the banking system. On Wednesday, as the COVID-19 virus escalated at hyper-speed we had at least two large private equity firms (Blackstone and Carlyle) tell the companies (that they loaded up with debt to buy) to tap all available bank credit lines. By the way, Blackstone and Carlyle own a whole lot of companies. At the same time, Wynn Macau and Hilton were also reported to be hitting their lines. However, despite these troubling signs, of the $1.5 trillion of Fed term repo funding offered this morning, only $119.5 billion was taken.
Meanwhile, along a similar vein, the markets and The President are telling the Fed to cut their policy rate essentially to zero next Wednesday. We are really not sure what that is going to do, but I guess now that expectations are solidly in place, if the Fed does not cut the policy rate 100 basis points next week every market on the planet will explode.
Could the Fed go further and go to a negative rate policy? Our guess is that they could, as the ECB and Bank of Japan have set the precedent. The ECB brought their Deposit Rate into negative territory back in June 2014. I'm pretty sure they didn't expect it to still be negative six years later, but here it sits. The ECB also engaged in large scale Quantitative Easing, including the purchase of corporate bonds. Despite $3 trillion of buying, starting in the spring of 2015, and negative policy rates the Eurozone managed a whopping 1 quarter of 3% GDP growth (the latest reading, Q4 2019 0.1%). Negative rates do more harm than good, crushing banks' net interest margins and severely punishing savers. Additionally, in the United States, negative rates would distort major asset classes like the mortgage-backed securities market, which rely heavily on simulated rate models to assign relative value. We are pretty confident that no one has a model that allows for longer-term Treasury or swap rates to go negative. Since the mortgage-backed security market is such a vital market in the United States (as opposed to Europe or Japan), rendering that market as unanalyzable wouldn't be good.
So, with responsibility yet again heaped on the Fed's shoulders, it is time for Quantitative Easing 4!
In our last missive (see "Vulnerable"), we pointed out that the quantitative easing programs the Fed ran, starting in 2008, drove trillions of dollars out of "no-credit risk" markets, Treasuries and Agency MBS and into risky assets like equities, investment-grade corporate bonds, high-yield corporate bonds and loans, emerging market bonds, stocks, and currencies. Driving trillions of dollars into these markets was an incredible "success". Wall Street banks made billions selling and structuring the risk assets into the insatiable demand of yield-starved investors, private equity firms made a fortune by increasing their assets under management exponentially -also from yield-starved investors. Quantitative Easing put investors into instruments way above their normal risk tolerance, and into structures like mutual funds and Exchange Traded Funds (ETFs) backed by these risky assets that promise daily or inter-day liquidity but will not be able to provide it when credit markets seize up, like right now. Additionally, QE created "zombie companies," which cannot survive without the cheap funding that was afforded to them by QE. From Business Insider:
A downturn would be far more dangerous for so-called zombie companies that owe their existence to debt. Because such firms make only enough money to cover interest payments, they risk defaulting if the economy contracts.
The Bank of International Settlements estimates that 16% of US companies fall into this category.
Zombie companies exploded in number because of the near-zero interest rates that prevailed after the 2008 financial crisis. That era, which coincided with the longest economic expansion, allowed companies to cheaply fuel their growth with debt.
These "zombie companies" employ a lot of people in the United States. When we think about it, without these companies, allowed to live through cheap funding, a lot of jobs would not exist. The cheap funding is now gone. The next thing to go are the jobs.
Since we passed the "Moral Hazard" stop sign over a decade ago, the Fed may do what their counterparts at the ECB did, begin purchasing corporate debt and loans. Moreover, since municipal bonds have begun to seize up, a smattering of munis would be helpful too. The Emergency Economic Stabilization Act of 2008 allowed the Fed to pay interest on excess reserves; a similar measure could expand the assets the Fed could purchase. This could alleviate two major concerns, weak companies failing and putting Americans out of work, and stopping potential investor panic when Joe and Mary Doe realize that half their money is in mutual funds and ETFs that fund these zombie companies.
If you are saying to yourself after reading this, "Are they saying that QE 1-3 put all of us into these risky assets and now QE 4 is being done to take us out?" The answer is yes.
Sure it is another bailout, but hey, that's what we do.
© 2020 SWBC. All rights reserved. Securities offered through SWBC Investment Services, LLC, a registered broker/dealer. Member FINRA & SIPC. Advisory services offered through SWBC Investment Company, a Registered Investment Advisor. FORWARD-LOOKING STATEMENTS SHOULD NOT BE RELIED UPON, PAST PERFORMANCE IS NO INDICATION OF FUTURE PERFORMANCE. FOR INSTITUTIONAL & INTERNAL USE ONLY AND NOT FOR DISTRIBUTION. OPINIONS EXPRESSED ARE THOSE OF SWBC INVESTMENT SERVICES, LLC AND NOT TO BE CONSIDERED AS INVESTMENT RECOMMENDATIONS OR ADVICE.