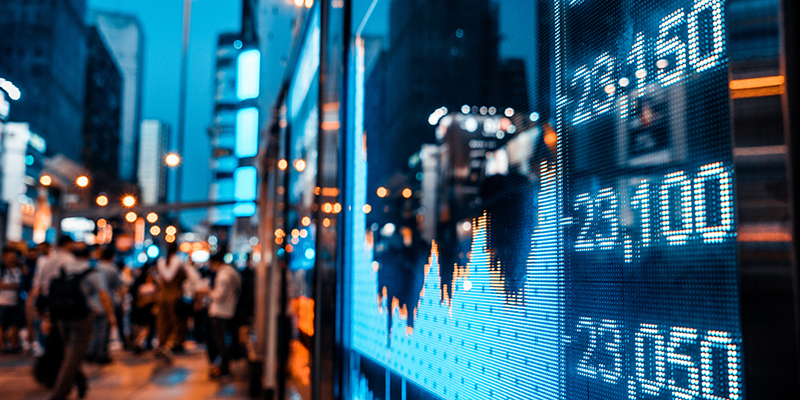 The Federal Reserve Open Market Committee (FOMC) April 29th meeting minutes, released this past Tuesday had one rather alarming comment.
"Several participants remarked that a program of ongoing Treasury securities purchases could be used in the future to keep longer-term yields low. A few participants also noted that the balance sheet could be used to reinforce the Committee's forward guidance regarding the path of the federal funds rate through Federal Reserve purchases of Treasury securities on a scale necessary to keep Treasury yields at short to medium-term maturities capped at specified levels for a period of time."
Regarding this comment, Stifel Fixed Rate strategist, Chris Ahrens noted,
"The Fed engaged in this type of policy during the war years starting in April 1942 and continuing until February of 1951. In exercising this option, the Fed could be seen as committing to an unlimited expansion of its portfolio and a loss of control of the money supply. It could be seen as a surrender of monetary prerogative in the service of fiscal imperative, i.e., they give up some degree of independence to those making fiscal policy. The main risks are inflation and an explosion of the fiscal deficit, which is no longer facing the discipline of market demand."
Essentially, when you put this rate "capping" comment together with Chairman Powell's comments last week, that much more fiscal stimulus is needed to protect against current and long-term damage to our economy the Fed is essentially announcing that "Modern Monetary Theory (MMT)" will become policy. Just a few months ago, MMT was right up there with Negative Policy Rates in the "that will never happen" category; now with COVID-19 ravaging the global economy, MMT seems to be a given.
MMT essentially marries fiscal policy with monetary policy. As long as a country, like the United States, has full control of its own currency and borrows in its own currency in times of need, Treasury borrowings can be monetized by the central bank, or more currency can be created. The risk, of course, is that inflation can rise to a corrosive level if the created additional currency is not drained by the central bank properly, and in time. The worst outcome from MMT is a return to 1960-1970's inflation, as well as deep recession. That is a condition known as "stagflation." That would be very bad, and the main reason why most central bankers have disdain for MMT, until now. It should be noted that the "draining" exercise from MMT has also never been tried, so there's that.
Currently, the Fed's Balance Sheet has ballooned to an all-time high of $6.5 trillion, with only about $500 billion of it being the new balance sheet initiatives (buying ETFs) and Foreign Currency (FX) liquidity swaps. However, that is the old Quantitative Easing (QE) game. Under QE, first launched in 2008, the Fed purchased trillions of US Treasury notes and Agency Mortgage Backed Securities (MBS). In buying from major banks and market makers in these products, the Fed expanded the money supply by creating money to purchase the assets. However, to keep a large chunk of assets at the Fed, as opposed to releasing trillions of new currency into the market, they enticed the banks to keep their cash at the Fed in the form of excess reserves by for the first time, paying interest on excess reserves. The rate was set to be the highest risk-free overnight rate in the marketplace. With this, excess reserves went from zero to a high of $2.7 trillion. Now, after a period of time where the Fed was trying to normalize policy approach from the 2007-2009 financial crisis, the COVID-19 crisis response made excess reserves balloon to an all-time high of $3.2 trillion in a matter of weeks.
So far, this sharp increase has been mostly from a repeat of the last crisis policy response, bond buying. However, the game seems like it is about to change as, no matter what anyone postures in the political arena, there's going to be trillions of dollars coming to aid citizens, state, and local governments, and that money is going to have to be borrowed in the form of Treasury bills, notes, and bonds –lots, and lots of them. Hence the FOMC April 29th meeting comments, "Federal Reserve purchases of Treasury securities on a scale necessary to keep Treasury yields at short to medium-term maturities capped at specified levels for a period of time." Now, to be clear, the meeting minutes said "some" participants which means we do not know how many or what side of the discussion Chairman Powell comes down on. However, put together with his consistent call for more fiscal aid and stimulus, our thoughts are that he is prepared to monetize the debt necessary to make this federal government aid and stimulus possible. MMT is here.
What this means is, unlike QE, where the Fed could use the policy rate lever to keep newly created currency from being released upon the world too quickly, a lot of the future federal aid is going to go into the economy directly, vastly increasing the money supply. Currently, as our economy as well as the global economy is suffering the greatest demand shock, maybe ever, this infusion of money supply won't cause Weimar Republic-style inflation because the velocity of money (the rate at which money is circulated through economy for purchasing goods and services) is abnormally low. However, at some point in the future, this excess currency will have to be carefully removed in a very high-wire act by the Fed. However, that is a problem for another day. For now, welcome to an MMT world.
---
Investing involves certain risks, including possible loss of principal. You should understand and carefully consider a strategy's objectives, risks, fees, expenses and other information before investing. The views expressed in this commentary are subject to change and are not intended to be a recommendation or investment advice. Such views do not take into account the individual financial circumstances or objectives of any investor that receives them. All indices are unmanaged and are not available for direct investment. Indices do not incur costs including the payment of transaction costs, fees and other expenses. This information should not be considered a solicitation or an offer to provide any service in any jurisdiction where it would be unlawful to do so under the laws of that jurisdiction. Past performance is no guarantee of future results.
© 2020 SWBC. All rights reserved. Securities offered through SWBC Investment Services, LLC, a registered broker/dealer. Member FINRA & SIPC. Advisory services offered through SWBC Investment Company, a Registered Investment Advisor, registered as such with the US Securities & Exchange Commission. SWBC Investment Services, LLC is under separate ownership from any other named entity. SWBC Investment Services, LLC a division of SWBC, is a nationwide partnership of advisor.