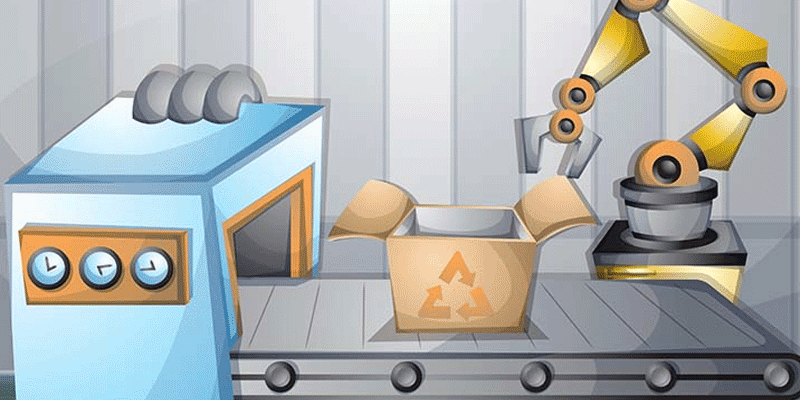 Last week, the Bureau of Labor Statistics released its employment report for August. The numbers showed that despite another relatively strong increase in job growth, wages once again showed to be relatively stagnant. Many economists continue to scratch their heads as the demand for labor remains strong, yet wage growth remains tepid. A degree of this phenomenon can be attributed to lopsided job growth in the lower paying service sector as opposed to the higher paying manufacturing sector. However, the trend for the last decade has been a pretty strong return of manufacturing from abroad. So what gives? Will there eventually be the wage inflation that the Fed is looking for to normalize monetary policy? I am going to say no or at least not for quite a while.
In 1985, I studied abroad for a semester in Brussels, Belgium. While a great degree of my studying centered on the fascination of being able to buy Stella Artois beer for about $9 a case, I did have a very interesting internship with Caterpillar Europe. In the mid-1980s, U.S. manufacturing was getting a ferocious beating from the Japanese. In Caterpillar's case, it was from the Japanese company Komatsu. Two days a week, I would take a bus from Brussels to the Caterpillar manufacturing plant in Gosselies. I worked for a very smart gentleman who ran the Cost Accounting department. This department was tasked with reducing the price of its construction vehicles to win back market share from Komatsu. What had happened at Caterpillar, along with many of America's manufacturing giants, was the Japanese figured out how to produce at dramatically lower costs. The Japanese studied how the Caterpillar factory floor was set up, how many moves and processes were needed to produce a vehicle, and how many meters had to be covered to complete the build. Then, the Japanese came up with a shop floor configured to cut the number of moves by more than half. This production efficiency made the cost of producing a competing vehicle at Komatsu dramatically lower, and with that, they beat Caterpillar on price and nearly knocked Caterpillar out of the game.
What this internship taught me was the drive for greater efficiency and reduced costs, including the cost of labor, was on the march as early as the 1980s. With regard to labor, the move that Henry Ford started at the dawn of the 20th century was to use human labor more efficiently. As we have advanced forward to the present day, the drive now is not only to use humans more efficiently, but also to use less humans.
In 2011, it started to become clear that the United States was on its way to becoming an energy powerhouse once again. With the increase in energy production capacity and a vast network to deliver products like natural gas to a growing number of hubs throughout the nation, it became apparent to many manufacturers overseas that even with higher labor costs, the energy infrastructure coupled with reduced transport costs and attractive local tax incentives made it smart to come back to the U.S. The move has been relatively steady and started well before the election of President Trump. However, the amount of well-paying manufacturing jobs have not kept pace with the return of the factories.
While I don't think that robots are taking over the world, they definitely are part of the neverending search by manufacturers to produce their wares at the lowest cost possible. Moreover, with global economic growth sluggish, I don't think manufacturers are necessarily looking to increase production. Therefore, adding more human capital is not part of the equation. Additionally, manufacturing robots are beginning to perform tasks that they previously could not. A friend pointed me to this article the other day from CNN Money: "This Robot Makes a T-Shirt from Start to Finish."
What drew me to this article is that it is the garment industry. Machines don't have the dexterity of human hands to move and manipulate soft fabrics. At least until now.
"Robots are good at handling materials that are rigid and easy to lift, cut and maneuver. It's why they're widely used in auto manufacturing.

But it's a different story with making clothes. There's some automation in garment manufacturing, but you still won't find robots sewing clothes from start to finish.

Why? Fabric is floppy. 'It has no corners and edges. It stretches and snags,' said entrepreneur Jonathan Zornow, whose startup Sewbo has found a way around that.

Zornow's solution was to temporarily stiffen fabric with a water-soluble polymer, making it rigid enough for a robot to handle.

'This polymer is already being used in automated textile manufacturing to stiffen yarn,' he said. The substance easily washes out in warm water and returns fabric to its original softness."
Using T-shirts as an example, the robots can make one shirt about every 26 seconds. I think the trend of sluggish wage growth stays with us for a very long time. I think the Fed will also be sluggish for a very long time as well.
Member SIPC & FINRA. Advisory services offered through SWBC Investment Company, a Registered Investment Advisor.
Not for redistribution—SWBC may from time to time publish content in this blog and/or on this site that has been created by affiliated or unaffiliated contributors. These contributors may include SWBC employees, other financial advisors, third-party authors who are paid a fee by SWBC, or other parties. The content of such posts does not necessarily represent the actual views or opinions of SWBC or any of its officers, directors, or employees. The opinions expressed by guest bloggers and/or blog interviewees are strictly their own and do not necessarily represent those of SWBC. The information provided on this site is for general information only, and SWBC cannot and does not guarantee the accuracy, validity, timeliness or completeness of any information contained on this site. None of the information on this site, nor any opinion contained in any blog post or other content on this site, constitutes a solicitation or offer by SWBC or its affiliates to buy or sell any securities, futures, options or other financial instruments. Nothing on this site constitutes any investment advice or service. Financial advisory services are provided only to investors who become SWBC clients.