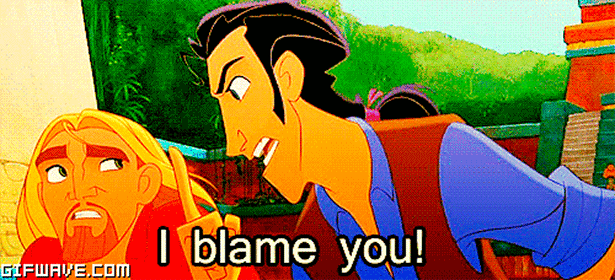 Do you remember those good old elementary school days where a kid would do something bad when the teacher's back was turned? The teacher would turn around, knowing that somebody just did something wrong, but she didn't know who. Usually the teacher would turn to whoever the "usual suspects" were and those kids would all simultaneously point at each other and scream, "He did it!"
We had a moment like that this week between Italian Prime Minister, Matteo Renzi; the EU; and German Chancellor, Angela Merkel. However, instead of arguing who pulled Sally's hair, the Italians and Germans were arguing about something deadly serious, the state of their banking systems. Italian banks are in dire condition. Share prices are evaporating as it has been estimated that the system has approximately 360 billion Euros (approximately $400 billion) of Non-Performing Loans (NPL). That figure represents approximately 20% of the entire country's GDP!
The Italian government knows that the banking system is in desperate need of a recapitalization, but there's a problem. The Italians want to do a good old fashion state-sponsored bailout. However, the European Union's relatively new rules on bailouts do not allow for a state-sponsored bailout. Rather, bondholders must "bail-in" the banking system.
Recapitalization must come from bond holders taking losses through principal reduction. In the case of junior bondholders, this essentially means they get wiped out. The problem for the Italian government that Prime Minister Renzi leads is that much of this junior debt is owned by ordinary Italian citizens. Many of the banks that need the bailout sold this debt to depositors in the not-so-distant past. Many of these bonds were probably close to worthless from the moment they were sold. In many cases, the bonds represent a significant portion of citizens' life savings. A bail-in is political suicide.
With this in mind, the Italians are asking the EU to allow them to perform a state-sponsored bailout. To this request, the EU led by Germany, has told Prime Minister Renzi, "NEIN!" In response, according to Reuters, Prime Minister Renzi said, "If this non-performing loan problem is worth one, the question of derivatives at other banks—at big banks—is worth one hundred." While the Prime Minister did not specifically name the bank, he was most likely referring to derivative giant Deutsche Bank. Essentially, Mr. Renzi said to Chancellor Merkel, "If you think my leaking nuclear reactor is bad, yours is one hundred times worse!"
While exchanges like these represent a pretty funny brand of dark comedy, the state of European banks is not funny at all. Europe's banking system came out of the 2007-2009 Financial Crisis in very poor condition, and not many tangible things were done to improve them. Hence, the banking system came into the latest round of stress under-capitalized.
A combination of poor asset quality, limited new lending income, a flat yield curve, and ECB Negative Interest Rate Policy (NIRP) threatens to create systemic risk for European banks and hence, the global financial system. Since BREXIT, Deutsche Bank has plummeted approximately 29%, while Italian banks, like their third largest, Banca Monte dei Paschi di Sienna, have dropped more than 50%. While BREXIT did not cause this collapse, it more or less put renewed focus on Europe's main financial problem—its hobbled banking system.
What BREXIT has also done, in my opinion, is given the Italians some leverage. The Italian government is asking the EU to allow them to recapitalize via a government bailout. The EU is telling them they can't do this and must make bondholders pay. You don't have to be a grandmaster in chess to figure out what comes next. Every nationalist party in Italy will play this as foreign powers, particularly Germany, ordering their government to wipe out the savings of thousands of its citizens. Prime Minister Renzi can now tell the EU that if they don't lay off the "bail-in" talk and give him what he wants, the next move is a new prime minister talking about leaving the EU, or "QUITALY!"
In the end, I think Italy is going to get its way, but there will be brinksmanship that could make last month's market reaction to BREXIT look like a picnic. I believe this summer will be all about a European banking crisis, which could morph into a global economic crisis. The global demand for positive yielding bonds gets stronger every day as the amount of negative yielding bonds keeps climbing (now approximately $12 trillion).
Despite today's surprisingly strong Non-Farm Payroll add, investors are using the knee-jerk sell off as a buying opportunity. I expect the 10-year Treasury to challenge the low set this Wednesday of 1.32% as early as next week. Risk assets such as investment grade corporates and dividend paying stocks should continue to benefit from the demand for positive yields for a bit longer. However, as the European bank situation gets worse these assets will suffer. I continue to recommend purchasing the long end of the Treasury curve and high-quality municipals on the same part of the yield curve.
Member SIPC & FINRA. Advisory services offered through SWBC Investment Company, a Registered Investment Advisor.
—Not for redistribution—
SWBC may from time to time publish content in this blog and/or on this site that has been created by affiliated or unaffiliated contributors. These contributors may include SWBC employees, other financial advisors, third-party authors who are paid a fee by SWBC, or other parties. The content of such posts does not necessarily represent the actual views or opinions of SWBC or any of its officers, directors, or employees. The opinions expressed by guest bloggers and/or blog interviewees are strictly their own and do not necessarily represent those of SWBC. The information provided on this site is for general information only, and SWBC cannot and does not guarantee the accuracy, validity, timeliness or completeness of any information contained on this site. None of the information on this site, nor any opinion contained in any blog post or other content on this site, constitutes a solicitation or offer by SWBC or its affiliates to buy or sell any securities, futures, options or other financial instruments. Nothing on this site constitutes any investment advice or service. Financial advisory services are provided only to investors who become SWBC clients.
Images from http://imgur.com/gallery/4zmFHPr