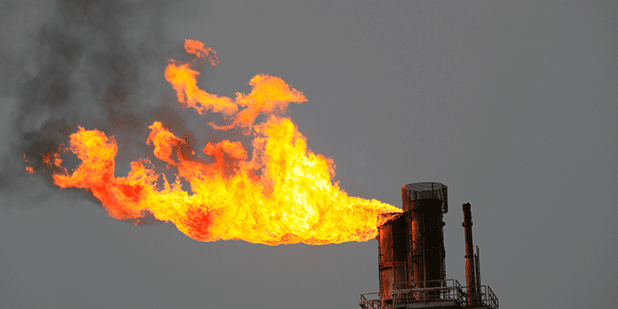 It seems fitting to note (shortly after the United States pulled out of the Paris Climate Accord) that perhaps the greatest force in the U.S. oil and gas industry since John D. Rockefeller is none other than former Federal Reserve Chairman Ben Bernanke. I seriously doubt that when Chairman Bernanke's Federal Reserve began their asset buying program in 2008, known as Quantitative Easing (QE), they knew they would drive the U.S. to a state of near-total energy independence.
However, by crowding investors out of the relative safety of Treasury- and Agency-backed mortgage bonds (Fannie Mae, Freddie Mac, and Ginnie Mae), capital flows poured into riskier assets at an abnormal rate. One of the greatest recipients of these capital flows was the U.S. oil and gas exploration and production sector. Very cheap funding made it possible for the industry to pour money into research and development and create new technologies that enabled U.S. producers to extract oil and gas faster, easier, and cheaper.
This activity continues to soldier on. In fact, recently, President of the Dallas Federal Reserve Bank, Robert Kaplan, cited in his latest Assessment of Market Conditions that even with WTI crude below $50,
"Survey reports a notable increase in plans for capital spending in 2017 by exploration and production firms. We observe that the bulk of these spending plans are focused on shale production and are likely to involve technologies that will create greater production efficiencies. Survey participants report that, in a number of locations, current market prices are sufficiently above breakeven levels to encourage further rig count growth, particularly in the Permian Basin.

Many of our recent discussions with industry contacts continue to be focused on the substantially supply upside of the Permian Basin in the years ahead. The Permian Basin has oil-bearing deposits that are layered, allowing multiple horizontal wells to run off a single well pad and much higher resource recovery per acre."
I don't know about you, but reading that got me chanting, "USA, USA!" Moreover, with regard to natural gas, Bloomberg reported last week that,
"America's natural gas is flowing out of the country at a record pace, helping ease the supply glut at home while tumbling prices for the fuel entice overseas buyers."
In the span of about a decade, the U.S. has returned to a state of energy independence and has gained the status of an international energy exporting powerhouse. This has huge implications for our domestic economy and the nature of some of our most important strategic relationships throughout the world.
The capital that flowed into exploration and production also flowed into the mid-stream channel of the energy sector—transportation infrastructure of oil and gas. With a greatly improved energy delivery infrastructure, industry has and will continue to return to the U.S. When global manufacturing companies look at the overall costs to produce, where energy price and delivery are perhaps as or more important than the price of labor, the U.S. looks very good. I'm really not sure we have to renegotiate major trade agreements to bring jobs back; energy is doing that for us.
Furthermore, from a strategic global perspective, being both energy independent and a major exporter gives the U.S. and our European allies a lever over our sometimes friend, most-of-the-time-foe, Russia. The United States' shale production has stymied both OPEC and Russia's efforts to push the price of oil back up to the mid $50s/low $60s. Russia needs oil to be at that level; the U.S. does not. Crude oil at $100 a barrel and natural gas at $10 per 10 million BTUs are what allowed the Russians to rebuild their military. Now, with crude in the mid- to high-$40s and natural gas at $3, things get tough for Russia as they really don't have much else to offer besides commodities and good hockey players. Additionally, as it relates to natural gas, while the U.S. cannot replace Russian gas delivery to Europe, it can lessen the near-absolute reliance the European nations, especially Eastern European nations, have had on Russian pipelines.
As far as OPEC and the Middle East are concerned, while the region will always have high strategic and some economic importance to the U.S., it is natural to believe that the U.S. can eventually shift some soft and hard diplomacy elsewhere. Certainly, the degree of leverage Saudi Arabia had over the U.S. has lessened, and it could be argued that the tables have turned to a degree. I can't see anything but good in this development.
The economic cycles of expansion and recession will remain, and I do believe that the U.S. economy is going to cool faster than the Federal Reserve seems to think. However, this development in our energy sector will give the U.S. economy a higher long-term economic baseline and a degree of insulation from potential inflationary shocks. I am not sure if the Paris Climate Accord would have affected this development or not. My guess is no. However, I strongly believe that one unintended consequence of the Federal Reserve's QE was the United States' achievement of energy independence and vastly improved energy infrastructure. So thank you, Ben Bernanke!
Member SIPC & FINRA. Advisory services offered through SWBC Investment Company, a Registered Investment Advisor.
Not for redistribution—SWBC may from time to time publish content in this blog and/or on this site that has been created by affiliated or unaffiliated contributors. These contributors may include SWBC employees, other financial advisors, third-party authors who are paid a fee by SWBC, or other parties. The content of such posts does not necessarily represent the actual views or opinions of SWBC or any of its officers, directors, or employees. The opinions expressed by guest bloggers and/or blog interviewees are strictly their own and do not necessarily represent those of SWBC. The information provided on this site is for general information only, and SWBC cannot and does not guarantee the accuracy, validity, timeliness or completeness of any information contained on this site. None of the information on this site, nor any opinion contained in any blog post or other content on this site, constitutes a solicitation or offer by SWBC or its affiliates to buy or sell any securities, futures, options or other financial instruments. Nothing on this site constitutes any investment advice or service. Financial advisory services are provided only to investors who become SWBC clients.