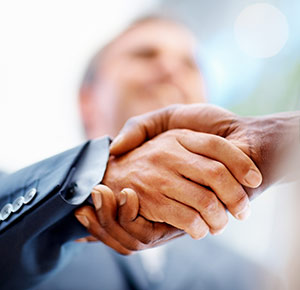 In our last post, we discussed the benefits of utilizing participation loans. A loan participation is an instrument that allows multiple lenders to participate or share in the funding of a loan. Today, we will dive into the importance of due diligence and some of the types of risk assessment that should be considered when participating in these programs.
Due Diligence: Two Critical Words When Considering A Loan Participation
Prior to starting a loan participation program or entering into a loan participation agreement with a third party, officials must evaluate whether the program is compat­ible with the board's risk tolerance, loan policies, and overall strategic plan. Purchasing financial institutions should consider the following factors:
Does the seller have demonstrated ability to repurchase the participation, if required under the terms of the participation agreement?

Is the product being sold time-tested? The seller should demonstrate experience in underwriting the product, and the product should have weathered a full economic and interest rate cycle.

Can you (purchasing financial institution) underwrite the loan to your own standards and not rely on the analysis performed by the seller or the broker? The National Credit Union Association (NCUA) suggests the purchasing institution consider an independent analysis of credit quality.

Does the participation agreement define how risk will be shared among the participants, including whether the transaction qualifies for true sale accounting or is a secured borrowing?
When evaluating acceptable credit risk, purchasing financial institutions should consider a broad range of issues:
Credit scores

Loan-to-Value (LTV) limits

Debt-to-Income limits

Concentrations in geographic locations and volatile or unstable markets

Pool characteristics and loan economics
Your institution's management team should determine in advance the types of loan participations to purchase, based on the depth of staff experience and expertise, as well as other necessary resources, including management information systems to track changing risks. The originating and purchasing financial institutions need to adopt a policy permitting loan participations, including the specific types of loans that they will participate in and any de­viations from existing underwriting standards. The purchasing institution should review the originating institution's policies, financial reports, and static pool portfolio results as part of its due diligence procedures.
Risk Assessment
Risk assessment is a crucial step in the due diligence process. Prior to implementing a participation program, some particular types of risk to consider are:
Interest Rate Risk
Examiners will confirm whether a purchasing financial institution has thoroughly evaluated the potential impact of interest rate risk on the fair value of their balance sheet.
Liquidity Risk
Purchasing financial institutions should evaluate the adequacy of:
Liquidity to meet their own borrowers' future loan demand before purchasing loan participations

Management reporting systems to measure and monitor cash flow, including disbursement and scheduled payments

Funding sources to meet all potential calls to fund loan disbursements
Transaction Risk
Purchasing institutions should determine how to properly account for and control cash flow streams between themselves and the seller.
Compliance Risk
A buyer of loan participations must conform to applicable rules, regulations, and compliance laws. These will include:
Strategic Risk
Financial institutions should document how the relationship will relate to their strategic plan, considering long-term goals, objectives, and resource allocation requirements.
Concentration Risk
Both the originating and purchasing institutions should consider their concentration risks when entering into a transaction. A purchasing financial institution should ensure that its Board of Directors and Senior Managers are aware of how the acquisition of the purchased loans may increase its concentration in an asset category. Additionally, an originating institution that sells its loans should be aware of how the sale of a particular category of loans could inadvertently increase the concentration of other categories of loans retained on its books.
Reputation Risk
Purchasing institutions should have adequate internal controls, staffing, business recovery plans, and other resources to meet their contractual commitments to the originating institution in a timely manner.
Continued Monitoring
Even after the initial due diligence and risk assessments, NCUA recommends that purchasing institutions complete a post-closing review of all loan documents to determine that all terms and conditions are in accordance with the original terms presented. Loan participation agreements should include language that requires a seller to buy back loans with missing documents—made outside of policy or, otherwise, not in conformance with representations and warranties.
Whether selling or buying, financial institutions have similar risks in monitoring and managing loan participations. Selling institutions' risks are centered around regulatory compliance, full disclosure, and credit administration. Buying institutions' risks are centered around risk assessments, strategic planning, due diligence, contracts and legal review, underwriting credit risk, and internal controls.
Selling and buying institutions need to control risk with initial risk assessments, strategic planning, and due diligence over loan participation partners, auditors, and other third parties. The due diligence process should be well-documented, ongoing, and focus on the other participant's business model, policies and practices, contract issues, and loan administration.
Examiners will evaluate the safety and soundness of a credit union's loan participation program based on the adequacy of documented risk analysis, strategic planning, and due diligence within the framework of the risk-focused examination process.
---
This post is brought to you by guest blogger, Mike Dorsett, President of Portfolio Performance LLC. Mike has assisted many buying credit unions in the participation loan process, to include: locating participation opportunities, development of participation policy and credit risk matrix, seller due diligence, analysis of pool characteristics and loan economics, loan file due diligence, and final evaluation.
Contact Mike:
Office: 614.868.5800
Mobile: 614.570.2312
Email: mike@portfolioperformancellc.com
Website: www.portfolioperformancellc.com
---