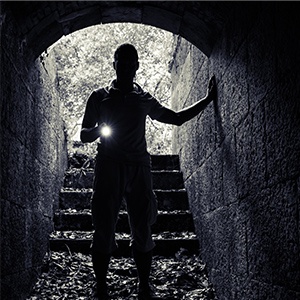 Our title this morning is the title of a great Johnny Cash song, which goes like this:
"Oh come all you young fellers so young and so fine
Seek not your fortune in a dark dreary mine
It'll form as a habit and seep in your soul
'Til the stream of your blood runs as black as the coal
Where it's dark as a dungeon damp as the dew danger is double pleasures are few"
I remember back in 2008 and 2009, I had a lot of Australian friends who lived here in the U.S. and worked at various Wall Street banks. As the industry blew up during that period, I can count at least 10 Australian friends who said, "See yah mate, we're heading back home!" They had mined the derivative markets for the last 10–15 years, and now they were heading off to mine real commodities in their home country and other commodity rich, but less developed, countries around the world.
The hardest decision, some told me later on, was picking up and moving. The easiest thing was investing and making money, and they made a lot of money. Making money doing anything that pulled, refined, or shipped metals, gas, and oil out of the ground was like shooting fish in a barrel. The reason, of course, was the dual effect of Federal Reserve Quantitative Easing (One, Two, and Three) pushing vast sums of money into emerging markets, commodity funds, bonds, and loans to energy and mining companies, and of course, the massive Chinese fiscal stimulus that sucked energy and industrial metals down faster than they could be pulled out of the ground.
What was supposed to happen, and for a while I thought it was going to happen, was that this massive dose of monetary and fiscal stimulus would crank up the global growth engine enough that when the Chinese slowed their unsustainable pace of consumption, and the Fed stopped printing trillions of dollars, the world would be up and running on its own. It didn't happen. Instead, what we have now is the rather rapid popping of the big bubble, which was created to replace the last big bubble, the wild consumption of credit and goods by the overleveraged American consumer.
It was reported this morning that iron ore is down for its 9th consecutive week and down 46% for the year. Other commodities like copper, nickel, zinc, and of course crude oil, are down by the same magnitude, year-to-date. Additionally, none of these commodities show any real signs of at least stabilizing. We have been saying here for a while now that until we see something like the Commodity Research Bureau's (CRB) Index getting back to its June 2015 level of 220, emerging markets can very well be doomed to a 1997–1998-style disaster. Unfortunately, the index is going the wrong way. At 176, the index hasn't been this low since 2002.
This week, we saw commodity giant Glencore announce that they were going to cut their debt load from its current $30 billion (thanks to quantitative easing, I am sure folks who would have normally invested their savings in a 3-year FDIC-insured CD, instead have their money in a global bond fund, and hence, invested in credits like Glencore and Anglo American) to $18 billion in 2016! That's a lot of wood to chop. Even if Glencore can pull this off, they certainly won't be the same company.
Now imagine that Glencore is an emerging market country, only a lot less flexible and with nothing valuable they can sell quickly. I've just described Colombia and 50 countries just like them! Unlike 1997–1998, this emerging markets "event" seems to be happening in slow motion. Nevertheless, I really don't see anything that is going to stop the eventual crash. Maybe the ECB's quantitative easing? I don't think so. I'm confident that they will increase that program in 2016.
The problem is they are late to the party. Where are all the Euros going that are being thrown out of 2-year German Bunds yielding negative 36 basis points? Emerging markets? Commodities? No way; that ship has sailed and sunk. I think the stimulus won't be nearly as stimulating as the Fed's QE program, and remember, the Fed had China riding shotgun with them. Nevertheless, despite some of the rhetoric from ECB members this week, the ECB will keep easing.
With all that in mind, I still am very confident continuing my lower long-term U.S. rates call and a Fed monetary policy that could very well be on hold through most of next year.
SWBC may from time to time publish content in this blog and/or on this site that has been created by affiliated or unaffiliated contributors. These contributors may include SWBC employees, other financial advisors, third-party authors who are paid a fee by SWBC, or other parties. The content of such posts does not necessarily represent the actual views or opinions of SWBC or any of its officers, directors, or employees. The opinions expressed by guest bloggers and/or blog interviewees are strictly their own and do not necessarily represent those of SWBC. The information provided on this site is for general information only, and SWBC cannot and does not guarantee the accuracy, validity, timeliness or completeness of any information contained on this site. None of the information on this site, nor any opinion contained in any blog post or other content on this site, constitutes a solicitation or offer by SWBC or its affiliates to buy or sell any securities, futures, options or other financial instruments. Nothing on this site constitutes any investment advice or service. Financial advisory services are provided only to investors who become SWBC clients.