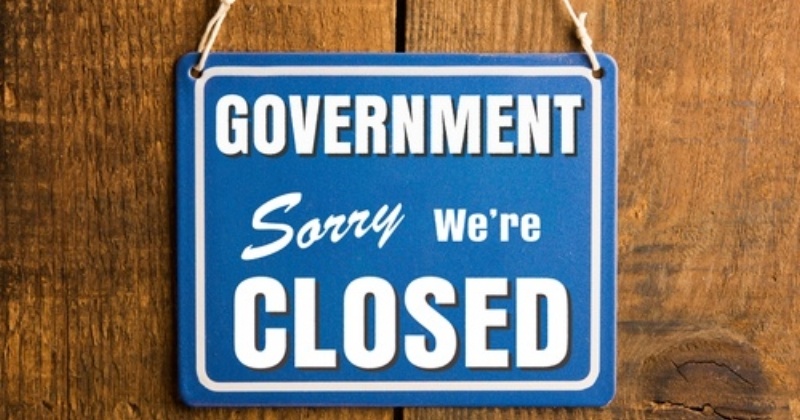 September 29, 2017, a day that will live in infamy? Probably not, but maybe. September 29 is the date when the U.S. federal government debt ceiling must be raised above $19.8 trillion or the government has to start prioritizing their expenditures and potentially begin to shut down. This nearly happened in 2011, and S&P actually downgraded its rating on our sovereign debt.
The government actually did shut down for two weeks in October 2013, but that was over a funds appropriation battle between the White House and Congress, where both sides failed to pass a funds authorization measure for 2014. However, that fight did not imperil our sovereign debt's pristine S&P rating. Personally, I get dizzy when I try to understand just how our legislative and executive branches make the proverbial sausage that funds our federal government, and like it has been said more than once, nobody likes to see how the sausage is made. The fear in the financial markets is that the failure to raise the debt ceiling for a prolonged period of time can raise short-term interest rates substantially, which in turn could hurt the economy. The Federal Reserve is watching the unfolding events closely.
Fear over the debt ceiling began when President Trump, in a speech this past Wednesday, threatened to shut down the government if funds are not appropriated for his planned wall on the U.S./Mexico border. In other words, he may not sign the bill to lift the debt ceiling if he doesn't get the funds. This put a bit of a shock to the markets, particularly the Treasury bill market, where bills maturing immediately after September 29 spiked between 4-5 basis points following the President's remarks.
That is a huge move for bills, and as they say in trader parlance, "Somebody lost an eye!" The President's comments created confusion within the Senate and House leadership, as both Senate Leader McConnell and House Speaker Ryan had just assured everyone that the debt ceiling would be raised the day before. Unfortunately, since the 2011 episode, factions in Congress have used the debt ceiling to play chicken in order to get what they want with regard to the federal budget. Sometimes it has worked, like in 2011, when House Republicans forced the Obama administration to cut nearly $2 trillion from the budget over a ten-year period. The ploy has not worked since 2011. However, the game has worked to magnify the divide in the Republican House and actually drove Speaker of the House John Boehner out of his job in 2015.
This latest round of debt ceiling drama may prove to be different, as it seems that the split in the Republican leadership has become a lot more volatile and unpredictable. The House is split between the Freedom Caucus (who wants significant spending cuts for their debt ceiling raise vote), more middle-of–the-road congressmen (who are fine with the budget as is), and probably on both sides of this divide, members who support the President's desire to build a border wall.
The main reason I think the House sends the Senate a bill that allows for a debt ceiling raise is because House representatives are up for election every two years. Shutting down the government may sound good to some as a "theory," but the results would be very painful for many House members' constituents, pain that would be felt just in time for the mid-term elections. The Senate, meanwhile, seems pretty united in raising the debt ceiling. That leaves the President, who has proven to be pretty unconventional, very determined to fulfill campaign promises and possessing a solid base of supporters who can make members of Congress' lives miserable in 2018 if they go against him. This makes this particular debt ceiling battle different than others in the past, so buckle up.
I do not believe the financial markets are ready for a debt ceiling lift failure. The reaction earlier this week in the Treasury bill market was significant. It only lasted for a day, but it showed how volatile things can get if this episode becomes more protracted, and this time I think it might. This could have a substantial impact on the stability of the financial markets and the economy as a whole. This could cause the Federal Reserve (Fed) to push their portfolio tapering further out than expected (currently the expectations are for the tapering to be announced at the Fed's September 20 meeting and to begin after the December 13 meeting) and move a hike in the Funds rate further out into 2018.
Member SIPC & FINRA. Advisory services offered through SWBC Investment Company, a Registered Investment Advisor.
Not for redistribution—SWBC may from time to time publish content in this blog and/or on this site that has been created by affiliated or unaffiliated contributors. These contributors may include SWBC employees, other financial advisors, third-party authors who are paid a fee by SWBC, or other parties. The content of such posts does not necessarily represent the actual views or opinions of SWBC or any of its officers, directors, or employees. The opinions expressed by guest bloggers and/or blog interviewees are strictly their own and do not necessarily represent those of SWBC. The information provided on this site is for general information only, and SWBC cannot and does not guarantee the accuracy, validity, timeliness or completeness of any information contained on this site. None of the information on this site, nor any opinion contained in any blog post or other content on this site, constitutes a solicitation or offer by SWBC or its affiliates to buy or sell any securities, futures, options or other financial instruments. Nothing on this site constitutes any investment advice or service. Financial advisory services are provided only to investors who become SWBC clients.