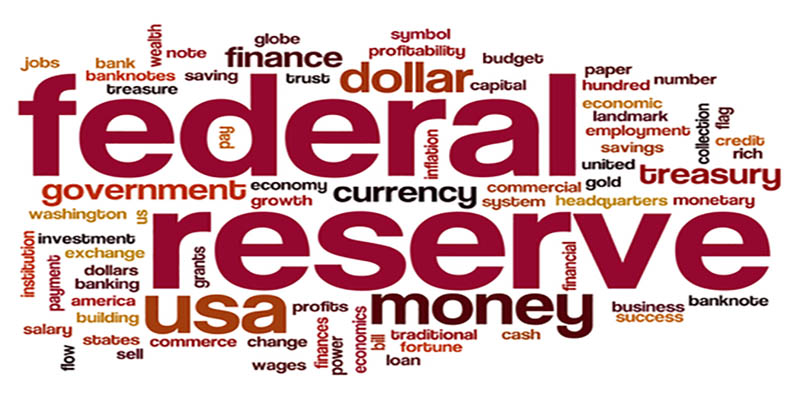 As speculation heats up over who President Trump will nominate as the next chairperson of the Federal Reserve (Fed), it is a good time to start thinking about a Fed that operates in a healthy economic environment and stable financial system. I think a historical analogy to use for the Fed converting back to a more conventional monetary policy is when the U.S.A. converted back to a "peacetime" economy following World War II.
When the war ended in 1945, the United States was completely on a war footing. Since practically no one knew about the atomic bomb, American industry believed that the war would last at least another year and therefore was not ready to convert from making tanks to making Chevrolets. Inflation during the war was kept down through the federal government's strict wage and price controls. Additionally, labor unions essentially had their collective bargaining powers stripped as the government prevented large-scale strikes that would endanger the war effort. Perhaps the biggest post-war concern was millions of men were on their way home from the European and Pacific theaters and did not have jobs waiting for them when they returned.
In the face of high inflation and huge labor strikes, the government did two major things. One was very good and the other, not so good. The government enacted what was to become known as the G.I. Bill. The bill gave every returning serviceman aid to buy a home, education (to finish high school or go to college), health benefits, and job training (or retraining). The other thing the government did in the late 1940s was to foster the creation of a military-industrial complex that essentially put the economy on a permanent "war-footing." This created many well-paying jobs and corporate profits. It also created a lot of things that added little productivity once they rolled off the assembly line and sucked a tremendous amount of federal revenue that might have gone into more productive areas.
Sticking with the analogy, converting industry, trying to keep a lid on inflation on goods and services, and figuring out what to do with a few million young men in 1945 is akin to the Fed figuring out how to wind down Quantitative Easing (QE), normalize their policy rate, and begin to wean the risk markets off of a highly transparent communication campaign that is seen as very protective and very predictable. It is time for the Fed to come off "war-footing" that began in 2007 and continues today, even though one could argue that the war had been won in 2012. Zero interest rate policy, QE, and unprecedented transparency saved the financial system and the economy. However, some will argue that these policies have gone on too long and have become counterproductive. By asserting that they will leave their balance sheet 300 times larger than pre-QE, it could be posited that this is akin to the U.S. creating a permanent military-industrial complex.
The two frontrunners for Fed Chairman are Kevin Warsh and Jerome Powell. Chairwoman Yellen is still in the race, but the odds of Ms. Yellen remaining the Chairwoman have gotten long. Mr. Powell is currently a governor of the Fed, while Mr. Warsh was a governor of the Fed from 2006 to 2011. Governor Powell is seen as somebody who will continue the very slow conversion at the Fed, taking the torch from Ms. Yellen. Mr. Warsh, on the other hand, has been a critic of the Fed's policy of QE and zero interest rate policy both now and when he was on the Fed Board. In 2010, when the Fed voted to start the second round of QE, Warsh said,
"I think we are removing much of the burden from those that could actually help reach these objectives, particularly the growth and employment objectives, and we are putting that onus strangely on ourselves rather than letting it rest where it should lie. We are too accepting of dangerous policies from others that have been long in the making, and we should put the burden on them."
From this statement, I think we can see that Warsh saw the serious imbalances extraordinary monetary stimulus would create. Just because the Fed had this newfound awesome power, it did not mean that they should let government policymakers abdicate their responsibilities and leave it all to the Fed. Moreover, it appears he was perturbed with his fellow board members that they seemed to be grabbing the sole responsibility eagerly with both hands.
I believe if Mr. Warsh is made Chairman, he will push to unwind the Fed's balance sheet faster or at least state unequivocally that QE is not part of the normal Fed toolkit, but rather only used in dire circumstances like 2007–2009. I also think that Warsh would seriously consider ratcheting down the Fed's increased level of transparency to force investors to better manage risk. Just like the federal government kept the lid down on inflation during the war, the Fed, through its policies and a desire to have their policy goals very well communicated to the markets, sharply brought down volatility. The plunge in volatility has encouraged a level risk taking to what I think is unhealthy. To me, I think many investors have been lulled into complacency because of the general certainty of Fed monetary policy. At a certain point, high volatility will re-emerge and the Fed will be limited in its ability to control it. Those who were lulled to sleep will be awakened abruptly.
I believe that if Kevin Warsh is nominated for the chairmanship, he will, all else being equal, accelerate the normalization of monetary policy. This will cause short-term pain, but in the long run, it will serve to get the Fed off a war-footing that is no longer necessary. The question is, will the president nominate someone who will cause him short-term pain? I'd like to see Warsh, but I think it will be Powell.
Member SIPC & FINRA. Advisory services offered through SWBC Investment Company, a Registered Investment Advisor.
Not for redistribution—SWBC may from time to time publish content in this blog and/or on this site that has been created by affiliated or unaffiliated contributors. These contributors may include SWBC employees, other financial advisors, third-party authors who are paid a fee by SWBC, or other parties. The content of such posts does not necessarily represent the actual views or opinions of SWBC or any of its officers, directors, or employees. The opinions expressed by guest bloggers and/or blog interviewees are strictly their own and do not necessarily represent those of SWBC. The information provided on this site is for general information only, and SWBC cannot and does not guarantee the accuracy, validity, timeliness or completeness of any information contained on this site. None of the information on this site, nor any opinion contained in any blog post or other content on this site, constitutes a solicitation or offer by SWBC or its affiliates to buy or sell any securities, futures, options or other financial instruments. Nothing on this site constitutes any investment advice or service. Financial advisory services are provided only to investors who become SWBC clients.