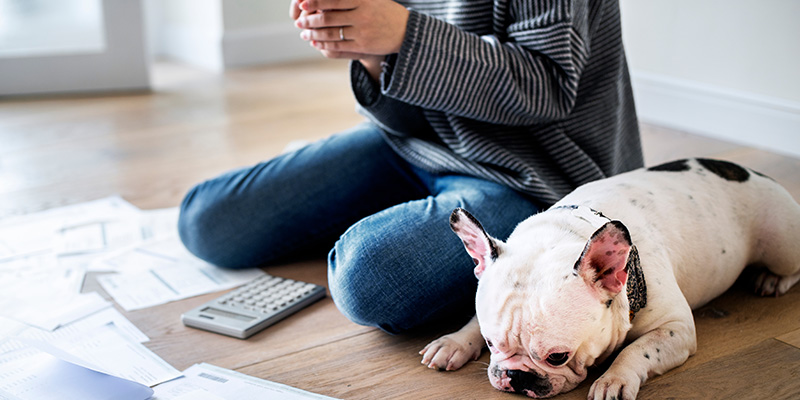 Financial institutions and borrowers alike have breathed a collective sigh of relief over the last decade as the U.S. economy has improved from the dark days of the Great Recession. Delinquencies are not what they once were thanks to an improved economy, job growth, and increased credit availability. However, the United States, and in turn, lenders, are not completely immune from delinquency issues.
According to CUData.com's 2Q 2019 CU Industry Statistics and KPI Trends Report, loan delinquencies and charge-offs remain low, with delinquent loans totaling 0.63% of credit unions' total loan portfolio as of June 30, 2019. However, preparing for default is a critical component of any lender's risk management strategy.
Although delinquencies are low and the economy is strong—the unemployment rate is sitting at 3.7% as of August 2019—the fact is, many families still struggle financially. In fact, 1/3 of Americans feel as though a $400 unexpected expense could cause financial hardship.
When your collections team encounters a financially burdened borrower who genuinely wants to make his or her loan payments, but is going through a tough time financially, there are specific tactics your collections team can use to help them.
Step One: Do Some Homework
Before a collector picks up the phone to speak to a borrower, they should do their homework. Having a complete picture of the borrower's payment history will help assess risk, and provide insight about what's going on and how to approach the situation.
Related reading: The Top 8 Characteristics of Successful Collection Agents
Start by going through the notes associated with your borrower's account. Hopefully, your collections software can help paint an accurate story of your borrower and his or her payment history. You can also take your research one step further and run a soft pull of the borrower's credit report. When analyzing your borrower's notes and credit report, look for these six things that may indicate that they are in a financial predicament:
An increase in NSF activity

A significant change in credit score—particularly if it is decreasing

An increase in the number of unsecured credit accounts being opened

Escalating debt

An increase in delinquent accounts—especially accounts such as mortgages and auto loans

Changes in repayment habits—for example, making only minimum payments when they previously paid more
This high-risk activity, especially from a borrower who does not typically have delinquency issue, is a pretty good indication that they may be in financial trouble. If they are financially burdened you want to do everything you can, as quickly as possible, to work with them to find a viable solution that is mutually beneficial. After all, if they continue down the path of delinquency you both lose. So what can you do to help if all signs point to trouble for your borrower?
Step Two: Build Rapport
Listen, truly listen, to your borrower's situation to build the trust and rapport that is so essential to any successful relationship. When you talk to your borrower utilize effective interviewing techniques. Ask questions to help validate an accurate reflection of their current situation. Ask open-ended questions and stay away from questions that can be answered with 'yes' or 'no.' The key is to keep your borrower talking and give yourself an opportunity to listen carefully and observe clues that will help you determine the root cause of delinquency.
Step Three: Negotiate
The best negotiators listen more than they talk, are respectful, and focus on finding common ground. You may ultimately want to be paid in full, however, use your best negotiation techniques to get some form of payment, even if it's just a partial. Some payment is better than no payment, and your flexibility will go a long way with building that all-too-important rapport with your borrower.
While you're negotiating with your borrower be sure to communicate the benefits of paying this debt over paying other financial obligations. What's in it for them? Be prepared to communicate this benefit. In addition, be prepared to overcome inevitable objections. Most collectors can anticipate common objections, so be prepared and have your responses ready to go.
Step Four: Find a Mutually Beneficial Solution
Communicate to your borrower that your goal is to find a mutually beneficial solution. You want to help them bring their account to a current status to avoid additional fees, charge-offs, or repossession. Look at each collection call as an opportunity to collaborate with your borrower to find a solution. This will help you build trust and strengthen the relationship the borrower has with your financial institution.
When encountering a financially burdened borrower, strive to work with them to create a win-win solution for both you and them.