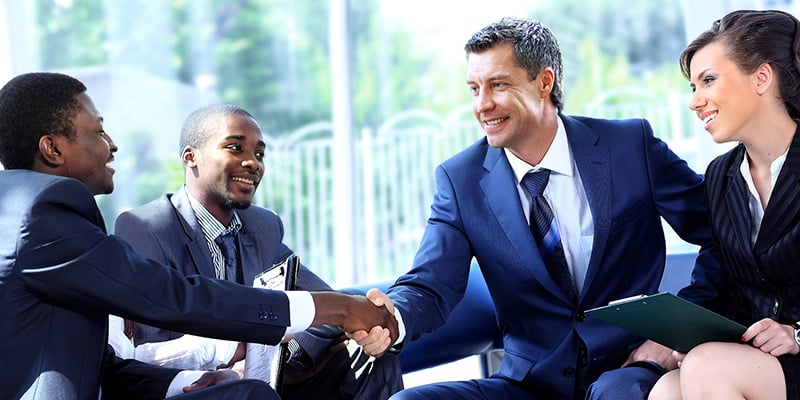 While interest margins have improved this year, up 7 basis points from 3Q 2019, according to creditunions.com1, financial institutions are still in a position that requires them to create revenue streams beyond lending. However, one of the challenges—particularly for service-focused organizations like credit unions—is converting to a product-driven sales culture.
In our organization, we hire salespeople and expect them to sell. We offer appropriate training, provide them with the tools they need to be successful, and expect them to go forth and conquer. They often do because that is how true salespeople are hard-wired. And, in the event that they don't, we are sometimes forced to make changes within the organization. For financial institutions that lack a sales culture, we are essentially talking about building a sales organization from the ground up. At a minimum, this is a very daunting task with many hurdles to overcome.
For today's lenders, many loan officers and other customer-facing personnel are not equipped for the transition from a 100% service focus to a culture that values the importance of product penetration and overall sales. This type of organizational shift requires top-down buy-in and a new perspective on how offering customers valuable products can truly be seen as a service. While your entire staff may not be ready for this type of paradigm shift, there are a few steps you can take to prepare:
1. Evaluate your current staff
Evaluating your current sales staff will give you a good idea of which people in your institution have the aptitude to thrive in a sales culture. People who typically thrive in a sales role are great at active listening, communicating, and problem solving. Some other key skills that salespeople tend to have are that they are persuasive, confident, and able to hear the word "no" without taking it personally or getting emotional. You could have qualified salespeople in other parts of your institution, making some type of reorganization necessary. This could be challenging, as change usually is, but if your changes are being implemented to help your organization achieve long-term goals, it'll benefit your employees and financial institution as a whole.
2. Determine motivators for staff that have the sales aptitude
A common misconception is that all salespeople are motivated by money. After over 40 years of sales management, I can categorically tell you that this is NOT always the case. Money is always a contributing factor, but some of my more successful salespeople are motivated by other factors such as competitiveness and recognition among their peers and within the company. This is where your management skills come into play, and it is okay to directly ask your sales staff what motivates them. Once you have an idea of your team's motivators and demotivators, you can more accurately develop incentive programs that will actually incentivize your team to sell.
3. Train your salespeople to be product experts
Whether a loan officer is a true salesperson or not, it's nearly impossible for them to close business if they don't understand what a product is or how your customers can benefit from it. Knowing your products inside out will not only build a loan officer's confidence but will also help increase the number of products they sell per customer. In a sales situation, knowledge truly is power. Being a product expert gives salespeople a sense of authority that they display through their body language, and customers pick up on it quickly. It's an age-old aspect of consumer behavior that will more than likely never change—we buy products (whether we need them or not) if someone we see as an authoritative expert tells us we need to. Plus, if your loan officers are knowledgeable about each of your products and their benefits, they will more than likely be able to see opportunities for cross-selling, thus, increasing the number of products sold per person.
Change is not always easy—for management teams or their staff, but it's critically important that traditional lenders continue to look for ways to remain competitive.
1. https://www.creditunions.com/blogs/industry-insights/3-takeaways-from-trendwatch-3q-2019/