To say that employers have had a difficult task in planning for employee health benefits is an understatement. Between the landmark passage of the Affordable Care Act, the increasing costs of benefits, and the residual effects of a recession, today's health care spectrum has become riddled with complexities and unprecedented challenges.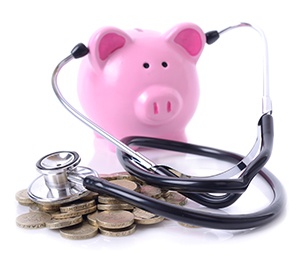 Like many other employers, credit unions aren't immune to these economic concerns, specifically the rising costs of benefits. According to a survey by the Kaiser Family Foundation and Health Research and Education Trust, the average annual premium for employer-provided family health care coverage in 2014 was $16,834, which is about 69% higher than the average of $9,950 from 2004. Not to mention, these increasing costs are being aggravated by another challenge: falling investment returns.

These trends would be unsettling to any credit union. But, could there be a viable solution? Yes, and it's called benefits pre-funding. In a nutshell, pre-funding allows credit unions to increase their investment returns to help offset the cost of employee benefits. How exactly is pre-funding an option?

According to NCUA regulation (§) 701.19 (c):
"A federal credit union investing to fund an employee benefit plan obligation is not subject to the investment limitations of the Act and part 703 or, as applicable, part 704, of this chapter and may purchase an investment that would otherwise be impermissible if the investment is directly related to the federal credit union's obligation or potential obligation under the employee benefit plan and the federal credit union hold the investment only for as long as it has an actual or potential obligation under the employee benefit plan."
Naturally, it took credit unions a while to warm up to the concept, due to their risk averse nature and impending clarification on what type of instruments would be allowed. Since then, the NCUA has addressed these concerns by providing additional guidance, and many credit unions have implemented pre-funding programs.
If your credit union is considering a pre-funding program, here are three important things you need to know:
1. Benefits pre-funding is available to federally and state-chartered credit unions.
In most cases, state-chartered credit unions can take advantage of the same opportunity with approval from state regulators. If you're interested in a pre-funding strategy, check with your state credit union regulator to see if it's allowed.
2. A variety of potential employee benefits obligations are eligible for pre-funding, such as:
Health insurance expenses

401(k) match contributions, pension contributions, and 457(f) plans

Disability insurance premiums

Dental and vision insurance premiums

Post-retiree health benefit plan funding
3. More investment options are available for use with pre-funding capital.
The NCUA and IRS have allowed for a broader range of investment solutions, and include, but are not limited to the following options:
Equities and bonds

Mutual funds

Exchange traded funds (ETFs)

Annuities: Fixed, variable, and indexed

Actively managed diversified accounts

Actively managed diversified accounts

Life insurance: Split-dollar, corporate-owned, and "key person"
It's important to know that pre-funding should be a long-term, sustainable strategy—it's not an overnight solution. But, with the right planning and guidance of a trusted partner, pre-funding could help fund employee benefits that can retain and attract top talent for years to come.
To learn more about our benefits pre-funding offering, click here!