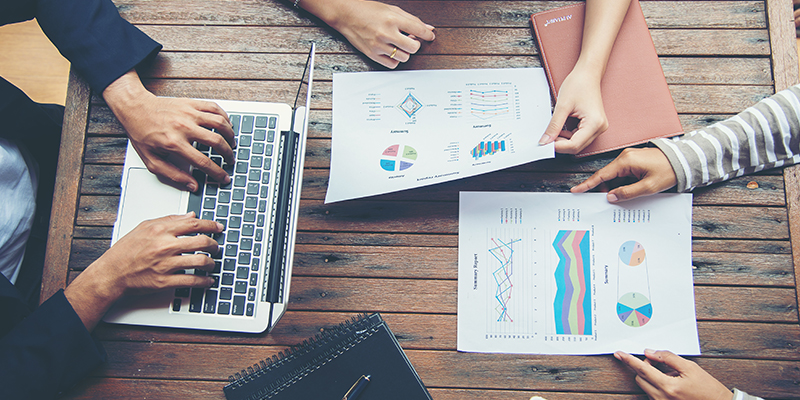 Through my work as a business advisor, I've seen firsthand that business owners have plenty to do. You're running your business, taking care of your home and family, and trying to attend to other responsibilities. Often, this existing to-do list is the reason business owners give for not pursuing exit planning. You may be unsure if it can help address important issues without taking up the little time you have remaining.
Whether you intend to exit your business soon or expect to run your business for decades, business exit planning can bring positive effects to you, your business, and your family. Exit planning focuses on you as the owner—your goals and desires. Specifically, exit planning works to position you to leave your company how and when you want, with the money you decide you need, and transferred to whomever you choose. Rather than changing your goals to fit a strategy, exit planning creates and adjusts strategies around your goals, giving you freedom and control over how you go about your business exit, regardless of which exit path you choose.
This flexible, owner-centric planning brings you three benefits:
1. You're in control
Most successful business owners are used to calling the shots. To succeed, they formulate a vision and take control to pursue it, rarely leaving things to fate or chance. Proper exit planning works to extend those efforts into the future of the business and beyond. When owners commit to business exit planning, they exercise control over when they leave their companies, how much money they collect upon leaving, and who succeeds them in the business. Exit planning strategies use information about your company as it stands to chart a path toward your ideal exit. Exit planning works to keep you in control and on course through growing your company's value, creating strong management teams, and identifying and capitalizing on competitive advantages. Exit planning also helps you increase control while minimizing the effects of fate or chance on your exit.
2. You'll find proven advisors
Since it focuses on a wide range of your goals, exit planning requires a team of advisors. Your main exit planning advisor will lead and coordinate your exit planning efforts based on your wants and needs, but you'll also need specific professionals to concentrate on particular parts of your exit plan. Your exit planning advisor can incorporate advisors you may already work with and can help you find other appropriate advisors. One of the most important criteria for advisors on your team is that they prioritize helping you achieve your goals. The advisors on your team must collaborate with you and each other to facilitate the pursuit of your ideal exit. They help you prepare yourself and your business for your exit, no matter when and in what manner you choose for that exit.
3. You're able to fulfill your wants and needs
Most business owners would list their business exits as defining events. Essentially, your exit is the culmination of your life's work, often affecting your family and even community. Given that, you want to do everything possible to make sure your life's work ends in the best outcome available. Exit planning makes it possible for you to meet your goals by delving into what you need to consider your business exit and post-exit life successful. A good exit plan adjusts along with your wants and needs. As time goes on and their businesses grow, owners often change their minds about key details, such as when they want to exit and to whom they want to leave the business. Exit planning is dynamic, not static, and adjusts to allow you to pursue what matters most to you.