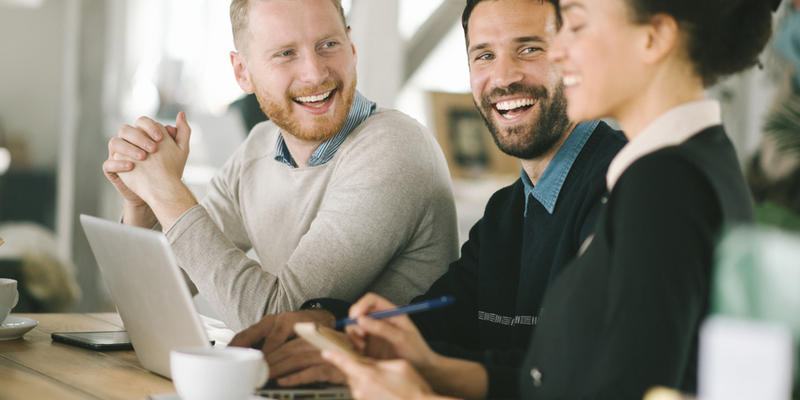 If you're planning on selling your business, you already know that there is no end to the important factors you need to consider before the sale. One of the strategic planning issues that often goes overlooked by business owners is the importance of securing key employees before the company is sold to ensure a smooth transition and command maximum value for your company.
As you plan to exit your businesses, you must meet the challenge of incentivizing employees—specifically, management—to stay with the company after you leave. Having a strong, stable, and committed management team to lead the company once you've exited is a prerequisite for success when it comes to selling or transferring the business to a third party.
The Role of Key Employees in Exit Planning
There are several reasons why a strong management team is essential to a successful business exit for owners, and why you should consider the importance of securing their future with the company before you get too far along in the exit planning process. Each of these observations highlights your need for motivated employees to grow business value and stay with your company after you leave.
As a business owner, before you can sell or exit your businesses with financial security, it's a good idea to grow your company's cash flow and transferable value significantly. Without management leading the charge, this can be an enormously difficult task.

Few savvy buyers will seriously consider acquiring a company without a capable management team that remains with the company after the owner exits.

Of business owners looking to make a transition from their businesses, 85% do not have someone who can replace their skills and/or responsibilities.1

More than 1/3 of business owners plan to sell or transfer their businesses to management.1

Transferring a business to children is especially risky without key employees who will remain with the new ownership.
Key Employee Incentive Planning
Building a team of trusted and knowledgeable individuals to lead a business takes time, and once you have those employees, you don't want to lose them. Talented employees know the value they bring to a company, and it's important to them to receive a compensation benefits package that meets their needs.
The beauty of developing a well-designed key employee incentive program is that as your employees are motivated to meet their goals, you attain your exit planning goal of making your company more valuable and marketable. It also allows you to exit both on your own terms and on your own timeline. Key-employee incentive planning, when executed properly, truly is a win-win for both the owner and his or her employees.
The first task in key-employee incentive planning is to identify exactly who your key employees are. Fortunately, most employees are motivated by the usual perks of working in a well-run company: a pleasant work environment, a stimulating job, good wages and benefits, and job security.
On the other hand, key employees—the ones who tend to be in management—act and think more like you do and have more critical roles to play in the company. They want more challenges and opportunities. They want to prosper and grow as the company does. In short, they behave like owners. You likely have key positions in your organizational chart, so you must make sure that the people filling those slots are key employees.
Conclusion and Next Steps
If you have not yet installed a key-employee incentive plan designed to motivate your employees to increase the value of your company, now is a great time to meet with your advisors. They can talk to you about the IRS regulations that apply to these plans. Sit down with your Advisor Team, adjust your plans where necessary, and prepare to see the value of your company take off.
Reach out to SWBC's executive benefits advisors today to discuss compensation strategies that support your business goals.
1 https://info.swbc.com/hubfs/Documents/Investment-Services/SWBC_BusOwnerSurvey2019.pdf