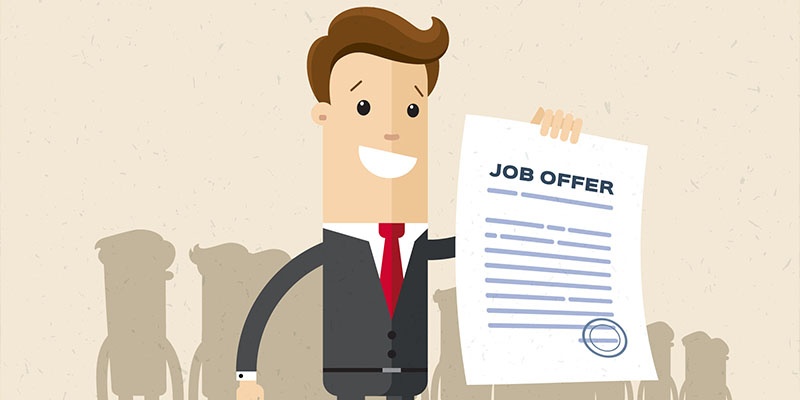 As a business owner, you likely already spend a significant amount of time searching for and hiring employee leaders. Once you have the right people in your employ, you want to guard against others tracking them down and poaching them. When employees leave, you not only lose the knowledge and experience you've spent time instilling in them, but you also may lose customers who prefer to continue working with that one employee rather than with the employees remaining at your company.
Here's how you can protect your company from losing key leaders when recruiters call.
Make Your Company a Place People Don't Want to Leave
Experts agree that the best way to prevent talented employees from leaving is to be proactive. Stay on the lookout for what employees want and make your company somewhere people want to stay.
Offer top employees new projects and new challenges regularly. Leadership employees, in particular, often look for the next big thing to accomplish or learn. If you can provide new learning opportunities to these employees, they'll have less reason to look elsewhere for their next challenge. Cross-training and rotating management tasks among your leadership are great ways to provide opportunities for growth and development.

Be flexible. Allowing employees the freedom to choose their own hours and schedules will enable them to schedule their time as they see fit and more easily meet family and household obligations. Providing the option to work at home will save employees significant commute time. These reductions in daily stress can provide a powerful incentive to stay put.

Honor employees' time off. Offer employees generous vacation and personal time, and be sure they're able to use it. Employees need to know they can take their much-deserved time off without penalty or the expectation that they'll work while on vacation or company holidays.

Ask for input. Instead of finding out areas of improvement in an exit interview, when it's too late to retain that individual, check in with key employees regularly to ask their preferences and desires. You may find there are additional benefits and options you could add easily to increase employees' satisfaction.

Set up career paths. To avoid employees leaving because they feel there is no room for advancement in your organization, establish clear career paths that show employees they don't have to leave to advance.

Make sure employees know they're valued. Sometimes just knowing you recognize their contributions and consider them important to your business is enough to make employees proud to stay and unwilling to entertain other offers. Make sure this isn't a one-time discussion; you want employees to know you notice their work on an ongoing basis.
Related reading: 7 Ways to Create a Culture of Engaged Employees
Minimize Impact After an Important Employee Resigns
No matter how many actions you take to make your workplace top notch, it's inevitable that you'll still lose employees from time to time. Here are some ways to handle painful departures gracefully and minimize disruptions to your business.
Remain gracious. The more it stings when a valued employee leaves, the more important it is that you stay professional and warm. Opportunities are always changing, and the employee may wish to return at some point. If you'd welcome a return of that employee's knowledge, you want it to be clear that the door is open in the future.

Pay particular attention to remaining employees. Often departures come in waves, and you don't want one exiting employee to give others ideas. After a key resignation, ensure your remaining important employees know they are valued and have a promising future at your organization.

Offer bonuses for employees who are instrumental in retaining clients. If all employees are eligible for the bonus, you'll encourage multiple employees to become involved in client accounts, lessening the chance that one departing employee will take your clients.
While zero turnover is not a realistic goal, actions you take in your business can drastically reduce the number of resignations you receive. Put these tips into practice to keep your turnover and related business disruptions to a minimum. For guidance customized to your business, call 866.454.8582 to connect with an SWBC financial advisor.
Member SIPC & FINRA. Advisory services offered through SWBC Investment Company, a Registered Investment Advisor.
Not for redistribution—SWBC may from time to time publish content in this blog and/or on this site that has been created by affiliated or unaffiliated contributors. These contributors may include SWBC employees, other financial advisors, third-party authors who are paid a fee by SWBC, or other parties. The content of such posts does not necessarily represent the actual views or opinions of SWBC or any of its officers, directors, or employees. The opinions expressed by guest bloggers and/or blog interviewees are strictly their own and do not necessarily represent those of SWBC. The information provided on this site is for general information only, and SWBC cannot and does not guarantee the accuracy, validity, timeliness or completeness of any information contained on this site. None of the information on this site, nor any opinion contained in any blog post or other content on this site, constitutes a solicitation or offer by SWBC or its affiliates to buy or sell any securities, futures, options or other financial instruments. Nothing on this site constitutes any investment advice or service. Financial advisory services are provided only to investors who become SWBC clients.