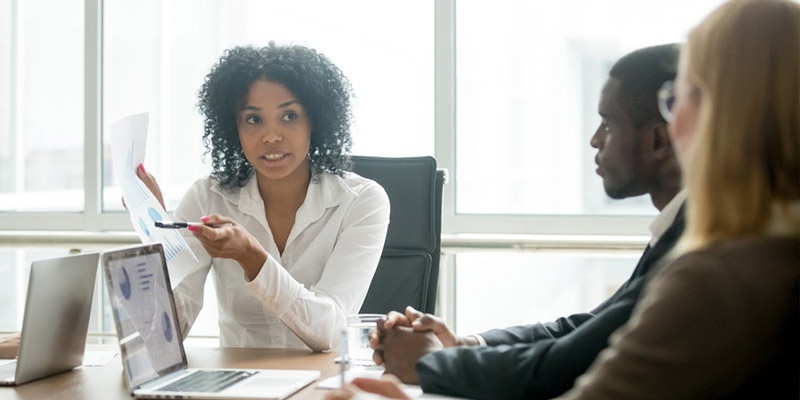 Your business relies on its leaders to drive performance and achieve company goals. With the unemployment rate low and job opportunities plentiful, right now your key executives are especially at risk of getting poached by another company. To ensure you retain the employees most responsible for your company's success, you need a top-notch mix of rewards and benefits. One smart and valuable benefit to offer your company's executives is executive financial planning that addresses the unique financial needs and requirements of highly compensated executives.
A seasoned wealth advisor is able to assess your executives' financial situation, maximize the impact of compensation and benefits programs, and develop a plan focused on achieving the executive's long-term goals. Offering executive financial planning as a company benefit delivers advantages to the executive and to your company:
Receiving expert help with family finances, investment decisions, and financial goals frees your executive to concentrate on achieving work objectives.

A financially knowledgeable and educated executive gains expertise in the avoidance of costly financial mistakes at work as well as home.

Paying for the assistance of a wealth advisor shows your company's generosity and care toward valued employees.

Your company can use the executive financial planning benefit as a powerful tool in recruiting talent, retaining top executives, and fostering employee loyalty.

Offering the services of an independent advisor alleviates any worry that your company has a stake in the executive's investments and financial decisions.
The executive financial planning process
When offering executive financial planning as a benefit at your business, expect your advisor expert to guide your executive through six main financial planning steps:
1. Assess the current situation
Your executive's advisor must begin by finding out where the executive stands currently. Specifically:
Determine family dynamics, who is dependent upon the executive financially, and who will benefit from the financial plan

Assess insurance coverage

Determine current net worth

Compare income to expenses and create a cash flow statement
2. Agree on an asset allocation
Your executive's advisor should weigh the executive's preferences when making investment allocation recommendations.
Assess risk tolerance, adjusting the investment portfolio to be more or less aggressive in response

Ensure that the executive's current investment portfolio is properly allocated
3. Plan and invest for retirement
One crucial part of an executive benefits package involves making sure your executive is financially prepared for a retirement free of money troubles.
Assess progress toward goals to date, evaluate investment options, and formulate plans to meet goals and address any possible shortfall

Compare projected cash flow in retirement to expected expenses for the executive's desired lifestyle

Develop a distribution strategy that dictates which assets to use first
4. Establish division of the estate
Proper financial planning includes directions for division of the estate upon the executive's death or inability to make decisions.
Establish trusts to minimize taxes in retirement and at death

Divide estate among chosen heirs and beneficiaries
5. Implement the chosen financial strategies
6. Review progress and modify the plan as needed, at least annually
Using your executive benefits to their full advantage gives your business its best shot at attracting and retaining the talent it needs to grow and thrive. To ensure your executives maximize the benefit from your company's executive financial planning offering, your chosen wealth advisor should take an all-encompassing view of your executive's finances to discover his or her goals, execute a personalized financial plan, and monitor and maintain progress. For help establishing retention programs and wealth advising services for your executives, contact one of our advisors.
Member SIPC & FINRA. Advisory services offered through SWBC Investment Company, a Registered Investment Advisor.
Not for redistribution—SWBC may from time to time publish content in this blog and/or on this site that has been created by affiliated or unaffiliated contributors. These contributors may include SWBC employees, other financial advisors, third-party authors who are paid a fee by SWBC, or other parties. The content of such posts does not necessarily represent the actual views or opinions of SWBC or any of its officers, directors, or employees. The opinions expressed by guest bloggers and/or blog interviewees are strictly their own and do not necessarily represent those of SWBC. The information provided on this site is for general information only, and SWBC cannot and does not guarantee the accuracy, validity, timeliness or completeness of any information contained on this site. None of the information on this site, nor any opinion contained in any blog post or other content on this site, constitutes a solicitation or offer by SWBC or its affiliates to buy or sell any securities, futures, options or other financial instruments. Nothing on this site constitutes any investment advice or service. Financial advisory services are provided only to investors who become SWBC clients.