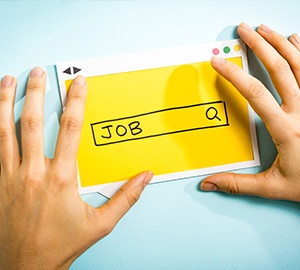 In the coming years, Baby Boomers will be approaching retirement, inevitably leaving gaps in the workforce that will need to be filled. Lucky for business owners across the U.S., Millennials are here and ready to work. In fact, studies show Millennials have now become the majority in the U.S. workforce.
As a Millennial who will be entering the workforce full-time in a year from now, there are certain things that I am looking for in a future employer, and after a number of lengthy conversations with my cohorts, many of my Millennial counterparts seem to agree.
Recruiting Millennials can be challenging if you're not aware of our general interests and goals. We have very different views on business and leadership, want more from the companies we choose to work for, and possess a different skill set than previous generations. To attract Millennials to your organization, you will have to adapt to satisfy these different attributes.
Millennials Are Looking for a Strong Sense of Purpose in An Involved Organization
Millennials expect more from businesses than employees did just 10 years ago. We question our organization's ethics and agendas, and we search for employment with businesses that share our values and ideals. We want to work for organizations that have a positive impact on their community and society at large, make employee development a priority, and have a record for creating innovative products and/or services. In research for the Deloitte Millennial Survey, one U.S. Millennial was asked which businesses he believed show the strongest leadership; his response: "businesses that people look up to and who do what is right to serve the community they are involved in."
Many Millennials are also looking to feel like they have a sense of purpose in the organization. We want a sense of inclusion and look to an organization that is both creating wealth and making a positive impact on society. Surprising to some, many Millennials will choose their potential employer pool based on that requirement alone. When employees feel like they have a sense of purpose, a correlated positive performance often follows.
According to the Deloitte Survey, 57% of organizations where employees have a strong sense of purpose have experienced high levels of employee satisfaction, while organizations where employees do not have a sense of purpose only reported 23% employee satisfaction.
As a Millennial, myself, I want to work for a company that I can be proud of and feel that my work matters. When I tell my friends what I do, I want to be able to speak enthusiastically about my organization and my work there. Focusing on these positive goals, rather than simply touting financial growth can help organizations recruit Millennials and work to implement opportunities that help increase their employee satisfaction. If my projects are actually benefiting someone or something in a noticeable way, I am much more likely to continue doing the best work I can.
Businesses may more successfully attract younger talent if they more heavily get involved with the community. Consider supporting a charity or organization that aligns with your company culture and values, encourage your employees to do the same, and make sure that you make your contribution public knowledge by promoting it on your website, with local media outlets, and on social media.
Leadership Should Focus on People, as a Priority, Not Profit
When it comes to leadership, Millennials have very different ideas on what makes a great leader. We believe leaders should place a greater importance on employee well-being and employee growth, rather than financial goals. The current Millennial leadership style involves strategic thinking, being inspirational, carrying out a vision, and doing so with passion and enthusiasm. We recognize that businesses are meeting expectations on wealth and profit creation, but are under-performing on social advancement and employee satisfaction.
While 37% of Millennials focus on the well-being of an organization's employees, only 17% of leaders actually make this their focus, according to the Deloitte Survey. Sometimes, things matter more than money, and we typically want our employers to feel the same. Switching your organization's focus primarily from financial goals to goals involving employee satisfaction, while including passion and inspiration in your leadership skills will help your business recruit and retain my fellow Millennials. Including employee growth and development into your business plan can help your organization compete in the war for young talent in this ever-changing market. It's not so far off to assume that a company's next financial gain may be dependent on the recruitment of a new generation of employees.
Related reading: Recruit, Retain, Retire: The Employee Lifecycle
Adapt to a Different Set of Personal and Technical Skills
Admittedly, many of the Millennials surveyed in the Deloitte study agreed that after graduating from college, they did not possess a full range of skills or experience that are being sought by today's organizations. Most believed they posses many "soft" skills such as professionalism, flexibility, and the ability to work in a team environment, but knew that they were lacking more technical skills such as sales and marketing, financial and economic knowledge, and general business skills. More than half of all hiring managers (53%) report difficulty finding and retaining Millennial talent, and 39% of Millennials have had difficulty finding a traditional job, according to Red Brick Research.
These stats demonstrate that traditional hiring—which is based mainly on skills—may not always benefit both parties—the recruiter and the recruited—of the hiring process. On the bright side, Red Brick's study also shows that 60% of the hiring managers surveyed agree that Millennials can learn new things quickly, and 57% agree that Millennials are more likely to come up with fresh ideas, when compared to their Baby Boomer counterparts.
While Millennials may not come fresh out of college with a complete understanding of the business world, companies can feel confident that they may be equipped with other important skills that may benefit your organization. As eager learners, we're ever-appreciative of employers who will provide constructive criticism and are willing to work with us to gain and refine skills needed to succeed in an organization or company. This spirit of mentorship can help create meaningful and mutually beneficial relationships between your company and its Millennial employees.
What is your organization doing to help recruit and retain millennials?