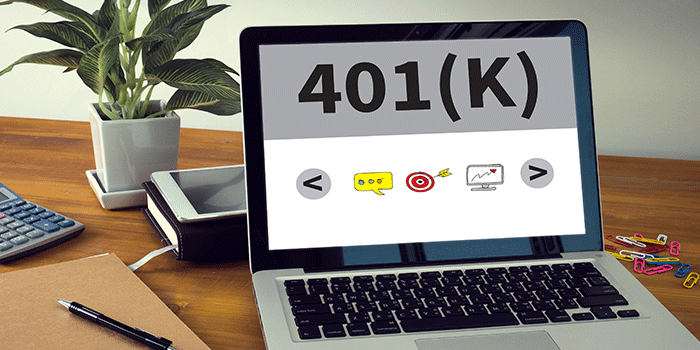 Do you offer a 401(k) or other retirement plan to your employees? If yes, it's wonderful that you assist your employees in planning and saving for their future! Like many other financial areas in your business, though, your 401(k) plan requires some oversight to avoid trouble and Internal Revenue Service (IRS) penalties. Make sure you familiarize yourself with these rules regarding contributions and the possible need for corrective distributions from your plan.
Keep 401(k) contributions fair and equal
When it comes to 401(k) contributions, the IRS wants employees to be treated fairly and equally; you must be able to show that all employees in your plan were given equal ability to save. Essentially, this means the IRS penalizes plans that contain a disproportionate amount of savings from highly compensated employees, which the IRS currently defines as employees earning more than $120,000 this year.
To ensure that all employees in a single plan are given equal opportunity to save, the IRS conducts two tests of 401(k) plans:
The actual deferral percentage (ADP) test compares 401(k) deferral amounts of highly compensated and regular employees.

The actual contribution percentage (ACP) test compares company matching contribution amounts between highly compensated and regular employees.
If your plan fails either test, your business must correct the errors within one year of the plan year's end.
Why ADP and ACP tests are important
The IRS views failure of the ADP or ACP test as an indication of a problem with your 401(k) plan design; test failure likely means your plan favors highly compensated employees. Aside from business owners' obvious wish to remain off the IRS' radar, maintaining a 401(k) plan that provides fair treatment to employees at all levels is in your company's best interest since an attractive 401(k) plan is a powerful tool in recruiting and retaining valuable and high-quality employees.
Making corrective distributions
In the unfortunate event that your company fails an ADP or ACP test, you'll be tasked with correcting the problem. Depending on what caused the failed test for your plan, there are a couple possible corrections:
You may choose to return a portion of tax-deferred plan funds to highly compensated employees. The affected employees then must pay regular income tax on the earnings.

You may recategorize the tax-deferred contributions of highly compensated employees as after-tax contributions, which lowers the pre-tax contribution amounts for highly compensated employees. Of course, those employees will have to adjust their tax payments accordingly.

You may increase employer plan contributions for all non-highly compensated employees until your company's numbers pass the tests. Additional employer contributions would be considered qualified non-elective contributions, and they're fully vested for the affected employees.
Related reading: Learn the Ins and Outs of Retirement Plan Agreements, Practice Standards, and Minutes
Going forward
We all make mistakes, and a failed ADP or ACP test happens to many businesses. After you correct the problem, you want to adjust your company's 401(k) plan set up so that you will not experience more failed tests in the future. Here are some good ways to make sure your plan is structured properly and you'll pass your tests from now on:
Check that you have classified employees correctly. If standard-income employees are mistakenly classified as highly compensated, your numbers will be skewed and you're more likely to fail a test.

Implement automatic plan enrollment at a specific contribution percentage. Unless employees actively opt out, an automatic contribution from all employees usually means standard-income employees will contribute more dollars, making it less likely you'll fail a test on contribution comparisons.

Convert your company's 401(k) plan to a safe harbor plan. In a safe harbor plan, ADP and ACP tests aren't even conducted because the plan guarantees fairness through specific company matching contributions to each employee. There are three types of safe harbor plans:
In a safe harbor non-elective contribution plan, your company contributes at least 3% of every employee's pay, regardless of employee participation. Contributions are fully vested for all employees.

In a safe harbor basic match plan, your company matches 100% of the first 3% of every employee's contributions, plus 50% of contributions between 3-5% of pay, for a maximum total of 4% of pay per employee. Contributions are fully vested for all employees.

In a safe harbor enhanced match plan, your company matches 100% of employees' contributions, up to 4%, 5%, or 6% of pay. Contributions are fully vested for all employees.
When you encourage employees to save for their future and contribute to their retirement funds, you know you're doing right by them. With the information above, you can do right by the IRS also, saving yourself headaches in the future.
If you need assistance with your 401(k) plan, we can help! Click here to contact one of our advisors!