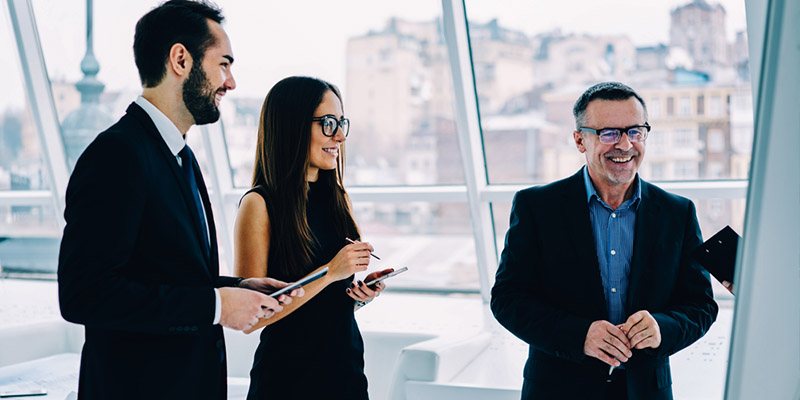 As you probably know, one of the most valuable and popular benefits you can offer employees is a company-sponsored retirement plan. Assuming you provide your employees with the opportunity to save for their future through a corporate retirement plan, there's just one problem: according to the Pension Rights Center, only about half of American workers are participating in an employer-sponsored retirement plan. Unfortunately, many U.S. workers feel so overwhelmed by existing debt, bills, and household financial obligations that they are unable to find funds to save in their company's retirement plan.
Last year, PWC issued a report on financial stress. Almost half of surveyed U.S. workers said that financial issues cause the most stress in their lives. This employee stress is costing your company:
Almost 30% of respondents said their health has been impacted by financial stress.

22% of respondents have experienced decreased productivity at work due to money worries.

12% have missed work due to financial stress.

Of employees who are stressed about finances, half spend at least three work hours per week dealing with financial issues.
Encourage financial wellness
To help your employees reduce their financial stress and position themselves to start saving for their future retirement, consider adding a financial wellness program to your employee benefits package. Similar to other wellness programs, a financial wellness program aims to improve financial health, reduce stress, and improve employees' overall well-being. Since many employees don't have the means or knowledge to request the services of a wealth advisor, your financial wellness program can supply the tools, information, and support they need to improve their finances and create a better future for their families.
Related reading: Why Companies Should Help Employees Retire on Schedule
Begin with the basics
To reach the employees who need financial help the most, start small. Begin with financial basics, then build toward saving for retirement and other larger goals. Consider offering seminars from financial advisors and other guest speakers, online tutorials, smartphone tools, and information on topics such as:
Managing and eliminating debt

Establishing and abiding by a monthly budget

Building an emergency fund

Saving for retirement

Saving for children's college expenses
In 2017, I took on a new 401(k) business client. Though company owners lamented that employees were not contributing to the 401(k) as they should be, I knew efforts to increase the plan's participation and contribution rates had to wait until we addressed some underlying problems.
Employees were so preoccupied with how to pay their rent or mortgage, car payments, and household expenses every month that they saw no way to save for retirement. The most pressing need was to alleviate immediate financial worry for employees. To accomplish that, we created a financial wellness educational curriculum that began with bi-monthly meetings to explain financial topics such as basic budgeting, paying off debt, and establishing an emergency fund.
Our plan worked! About eight months after we began our educational program, company owners reported that they noticed a definite positive change in employee morale and productivity. The positive changes extended to the 401(k) plan, where participation increased after the financial education curriculum had been in place for one year!
Help employees help themselves
Sometimes a financial problem requires a solution that solves for more than the initial issue. In the case of financial wellness programs, financial education can help your employees move to a stable financial position that allows them to begin saving for retirement and establish the financial future they deserve. Financial wellness programs reward employees with stability and a better future, and your business is rewarded with more focused and productive employees. I can tell you from my experience that your advisor will feel rewarded also, through the positive impact on you and your employees!
Member SIPC & FINRA. Advisory services offered through SWBC Investment Company, a Registered Investment Advisor.
Not for redistribution—SWBC may from time to time publish content in this blog and/or on this site that has been created by affiliated or unaffiliated contributors. These contributors may include SWBC employees, other financial advisors, third-party authors who are paid a fee by SWBC, or other parties. The content of such posts does not necessarily represent the actual views or opinions of SWBC or any of its officers, directors, or employees. The opinions expressed by guest bloggers and/or blog interviewees are strictly their own and do not necessarily represent those of SWBC. The information provided on this site is for general information only, and SWBC cannot and does not guarantee the accuracy, validity, timeliness or completeness of any information contained on this site. None of the information on this site, nor any opinion contained in any blog post or other content on this site, constitutes a solicitation or offer by SWBC or its affiliates to buy or sell any securities, futures, options or other financial instruments. Nothing on this site constitutes any investment advice or service. Financial advisory services are provided only to investors who become SWBC clients.