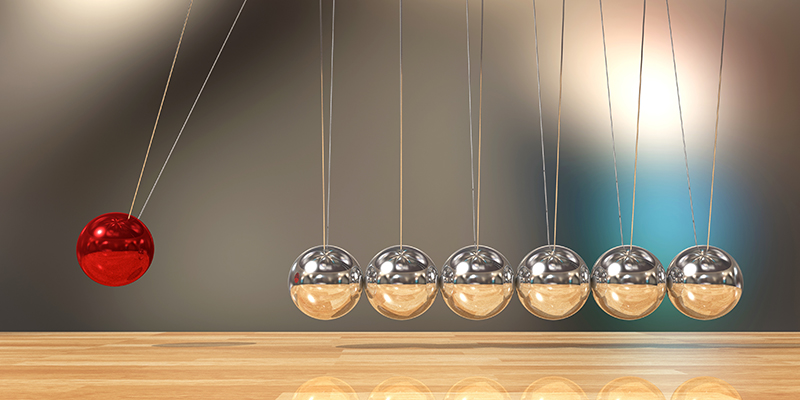 Planning for major events often falls victim to procrastination. Whether it's planning your next career move, a long vacation, or your business exit, it's easy to put off progress, thinking you'll wait until you have more free time. While planning a business exit should never take over your entire life, once you've decided on your exit goals, you'll see greater success when you keep your momentum going instead of stopping and starting your activities.
Create Momentum by Readying Your Business for Sale
At first glance, sometimes business owners assume they should wait until they're ready to exit to start planning that exit. However, take some time to consider how indispensable you truly are to the success of your business. An owner leaving a business can significantly decrease the company's value. For example, a business that relies on its owner and her industry network for new clients might be worth $8 million with the owner present but only $4 million after her departure, due to key sales opportunities no longer materializing. There are two big benefits to making your business less reliant on you:
You'll make your business more valuable in buyers' eyes if the business is stable even without your leadership.
You'll protect the company's value (plus protect your family and employees) in case you're unable to work before you exit.
In my experience, once business owners are ready to exit, they tend to be less motivated to accomplish the tasks that prepare the business for their exits
(e.g., establishing dependable management, installing labor-saving systems, and improving company cash flow). Therefore, creating planning momentum early and maintaining it throughout the process can mean the difference between exiting on your terms and compromising your wishes.
Speed Up the Process
Typically, it takes five to ten years to properly plan for, take steps toward, and see the results of planning for a business exit. That assumes you and your advisor team are working consistently to establish, implement, and update your plans. Failing to keep your momentum will stretch that timeline and may mean that your planning and exit are never truly undertaken.
Think about the last big project you worked on. No doubt when you had time to focus on the task at hand, you managed to get the project done much more quickly than at times when you were interrupted while working. Distractions take time away from your intended actions, and after an interruption, once you return to what you're doing, you must take time to remind yourself of where you were in the process.
While consistent planning won't eliminate all distractions, consistency can speed up the planning process. Because your exit planning advisor and the rest of your advisor team do most of the planning work (based on your goals, needs, and wants), keeping your planning momentum going will move your team through the process more quickly. Since one objective of planning is to position the business to thrive without you, proper planning usually results in fewer responsibilities and fewer distractions for you.
Eliminate Inertia
It will be much more difficult for you to create and implement a successful exit plan if you repeatedly start and stop every month. Without consistent planning flow, you and your advisor team are likely to become frustrated and indifferent, which will ruin team efforts and progress.
Consistently chipping away at your planning process is necessary to produce the results you want, because consistent work produces fresh ideas and solutions. Progress tends to build on itself, which can make it easier to solve bigger problems or achieve bigger goals. For instance, if your business needs a new management team to increase its value, you're more likely to find and hire the right talent if you're constantly on the lookout for help rather than only searching when it's convenient. If you only plan when the need has become urgent, you'll miss out on years of opportunities to increase your company's value, add a competitive advantage, or find a suitable buyer for your business.
Planning Momentum Lowers Costs
Though they're worth the money, good exit planning advisors and other advisors will cost you, of course. The best advisors typically work with a number of clients, and they'll be as efficient as you reasonably demand. By maintaining your plan's momentum, you can minimize the amount you pay your advisors while maximizing the return on those expenditures. Advisors need to refresh their memories, revisit issues, and make updates for changes in laws, regulations, and markets as they move from client file to client file. These stops and starts can mean additional fees for you, so keeping your plans top of mind for them will help reduce your fees.
It can be challenging to maintain planning momentum while also taking care of your daily obligations, but it's a challenge you can tackle—especially with the right team of experts on your side.
Download our whitepaper to learn about the best process for planning your inevitable business exit.
Information from Business Enterprise Institute.