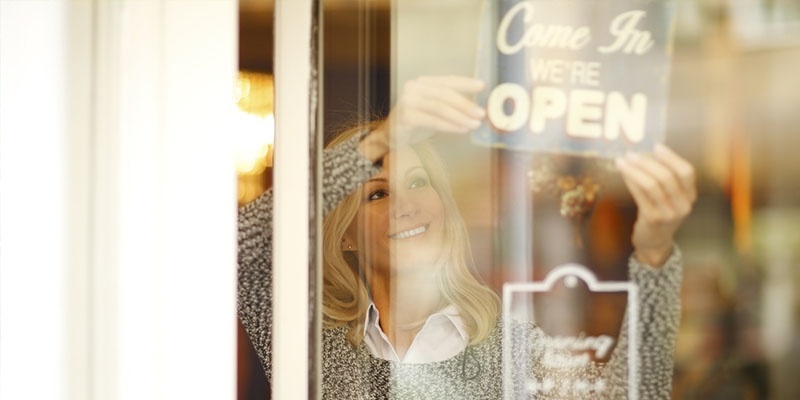 Opening and growing a new business takes work, dedication, and money—sometimes lots of money. Giving your business its best chance at success requires funds to purchase equipment and supplies, pay for assistance and labor, and establish a storefront or office location. Hopefully, the payoff will be worth it, since owning a successful business offers outstanding potential returns for your invested dollars.
For the first several years your business is in existence, you should run lean, both in terms of approving business expenses and trimming personal spending, so you maximize funds available to invest in the business. Check out the attached infographic for specific tips on investing in the future of your business.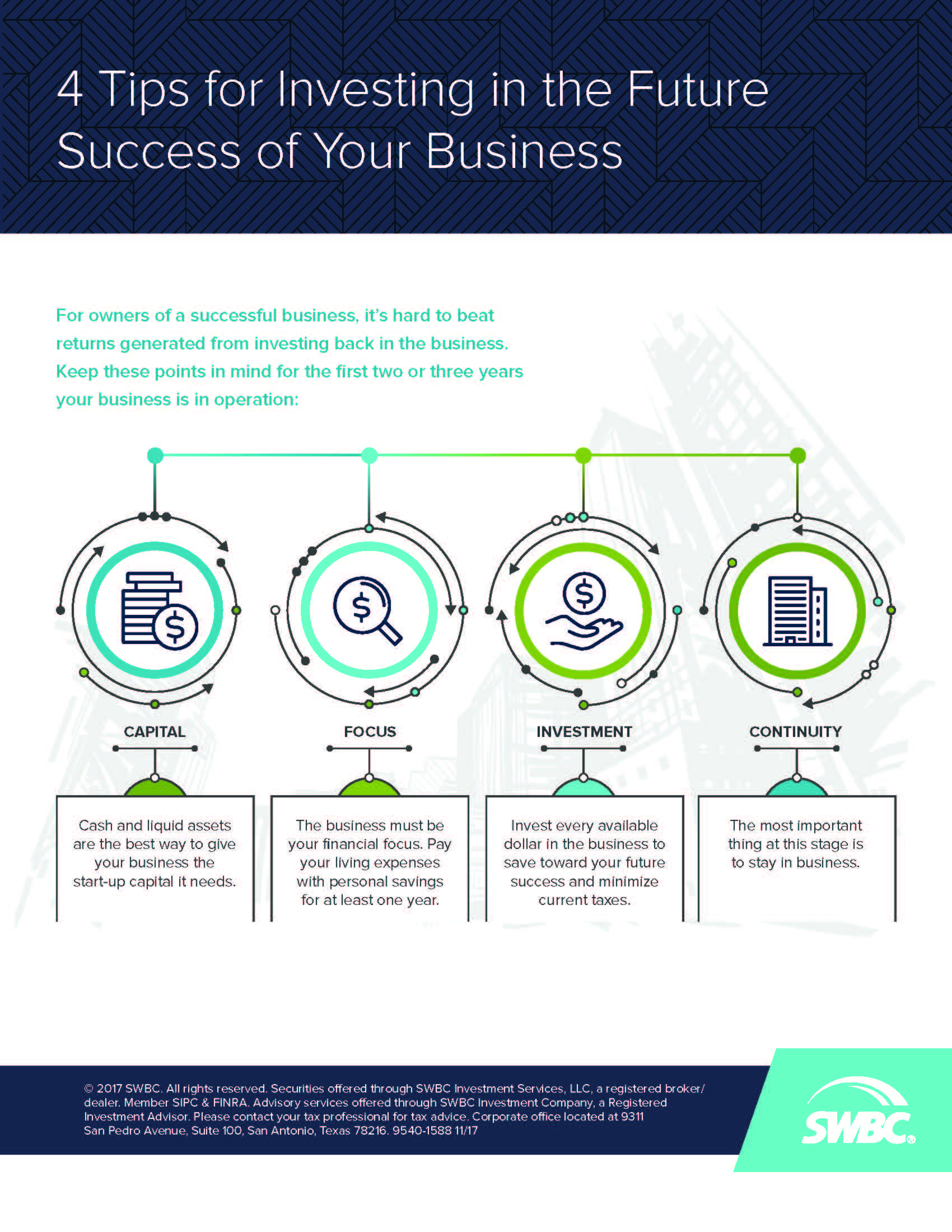 For more information on how to strike a balance between business and personal finances, download our free ebook.
Member SIPC & FINRA. Advisory services offered through SWBC Investment Company, a Registered Investment Advisor.
Not for redistribution—SWBC may from time to time publish content in this blog and/or on this site that has been created by affiliated or unaffiliated contributors. These contributors may include SWBC employees, other financial advisors, third-party authors who are paid a fee by SWBC, or other parties. The content of such posts does not necessarily represent the actual views or opinions of SWBC or any of its officers, directors, or employees. The opinions expressed by guest bloggers and/or blog interviewees are strictly their own and do not necessarily represent those of SWBC. The information provided on this site is for general information only, and SWBC cannot and does not guarantee the accuracy, validity, timeliness or completeness of any information contained on this site. None of the information on this site, nor any opinion contained in any blog post or other content on this site, constitutes a solicitation or offer by SWBC or its affiliates to buy or sell any securities, futures, options or other financial instruments. Nothing on this site constitutes any investment advice or service. Financial advisory services are provided only to investors who become SWBC clients.