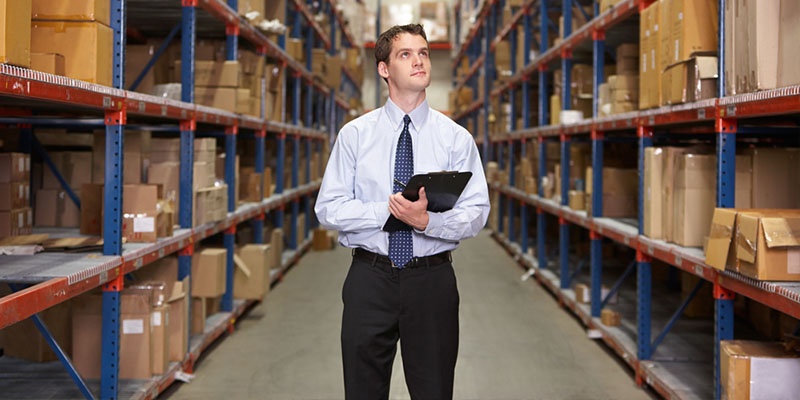 If you're a business owner, it's wise to educate yourself on the ins and outs of buy-sell agreements. A buy-sell agreement:
Establishes a plan for fair transfer of business ownership to the business' remaining owner(s)
Sets a clear path forward for the business
Assists the remaining owners with funds needed for the purchase by using life insurance
When we discuss buy-sell agreements, we often talk about what those agreements consist of, what transfer events they cover, why agreements need updating as your shareholders and company grow and change, and how decisions about whether buyouts are mandatory or optional may change. Here, let's talk about a critical component of buy-sell agreements, business valuation, and the three most common valuation methods.
Always remember that your chosen valuation method must be consistent with IRS rulings and guidelines. If the IRS disputes your stated value, you or your co-owner may end up paying more taxes.
Also, remember that as difficult as it may be to agree upon a valuation method for transfer, it's way more difficult to agree after the transfer. Naturally, the buyer wants the lowest value, while the seller wants the highest value. This conflict can easily result in anger, legal expenses, and additional valuation expenses.
For buy-sell agreements, there are generally three common valuation methods:
1. An arbitrarily agreed-upon value
2. A formula
3. A fair market valuation at the time of the transfer
Related reading: 6 Steps to Building Your Company's Succession Plan
Arbitrarily Agreed-Upon Value
Especially early on, when the prospect of hiring a business appraiser is unattractive, owners may decide to estimate a value for the company. For example, two shareholders may estimate the company value at $1,000,000 in the event of a transfer of ownership. This method is simple and inexpensive, and it works when the estimated value is an amount the remaining shareholder(s) could raise, if necessary, to buy out a departing owner. This method is seldom fair to all parties when the business is valuable, and it's also not a method the IRS appreciates. Arbitrarily agreed-upon value is typically used when:
1. Business value is minimal.
2. The triggering event is small enough that the payout can be funded through future business cash flow (for example, an owner of a 10% share sells out) or funded by life insurance. This valuation approach is often "better than nothing" in the early years of a business, but a successful business will outgrow it.
Formula
Another valuation method involves using a formula to determine the company's value in the event of a transfer. Formulas vary widely, but they generally fall into three categories:
1. Book value at the time of transfer
2. Multiplier of cash flow
3. Combination of two methods above
The formula approach is straightforward and inexpensive, unlike methods that require a business appraisal. However, the IRS may not accept the value, even if it's stated in the buy-sell agreement. Also, formulas are not built to address changing circumstances that affect value; therefore, the buyer or seller may pay too much or receive too little in the event of a sale.
Fair Market Value
Another valuation method requires the use of a certified business appraiser to establish a current, fair value for the company using valuation standards and procedures stated in the buy-sell agreement. Many business owners prefer this method because it is fair to both the seller and the buyer. By capturing the company's value at the time of the transfer, buyers don't overpay and sellers get the price they deserve.
Terms
Regardless of which valuation method you choose for your company, you also must decide on terms of payment. All these terms must be clearly stated on a promissory note and attached to the buy-sell agreement:
You and your co-owners should decide how much time the buyer has to purchase stock and pay the required down payment.
You may decide that buyers must personally guarantee unpaid amounts.
Will unpaid amounts carry a minimal interest rate, the prime rate, or the rate your company is charged by its bank?
What penalties will you impose for late or non-payment?
At the start of a business, things are simple, and your buy-sell agreement will reflect that simplicity and the owners' disinterest in leaving. As your business gains value, shareholders broaden their interests beyond the business (working less or even leaving it), and ownership becomes complex. Your buy-sell agreement must reflect these changing realities. Please don't ignore your buy-sell agreement until the day you need it! Doing so will bring avoidable headaches, heartaches, and legal fees.
For assistance crafting a buy-sell agreement for your business, contact SWBC's business advisors.
Information from Business Enterprise Institute.
Member SIPC & FINRA. Advisory services offered through SWBC Investment Company, a Registered Investment Advisor.
Not for redistribution—SWBC may from time to time publish content in this blog and/or on this site that has been created by affiliated or unaffiliated contributors. These contributors may include SWBC employees, other financial advisors, third-party authors who are paid a fee by SWBC, or other parties. The content of such posts does not necessarily represent the actual views or opinions of SWBC or any of its officers, directors, or employees. The opinions expressed by guest bloggers and/or blog interviewees are strictly their own and do not necessarily represent those of SWBC. The information provided on this site is for general information only, and SWBC cannot and does not guarantee the accuracy, validity, timeliness or completeness of any information contained on this site. None of the information on this site, nor any opinion contained in any blog post or other content on this site, constitutes a solicitation or offer by SWBC or its affiliates to buy or sell any securities, futures, options or other financial instruments. Nothing on this site constitutes any investment advice or service. Financial advisory services are provided only to investors who become SWBC clients.