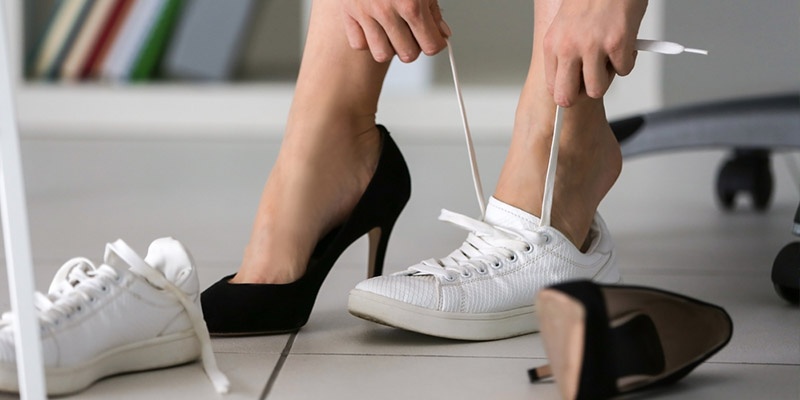 Planning your business exit can be a daunting task. Between building business value, developing capable successors, and figuring out exactly what you want to do with your life after you sell or leave, business exit planning is an easy task to put off. In my experience, business owners usually need help with exit planning if they wish to exit on their own terms.
The best way to start your exit plan is with documentation. Writing down your exit plan properly provides three helpful benefits:
1.

Increase Your Clarity, Accountability, and Chance of Success
The act of writing information down prompts you to think more carefully, which decreases chances for misinterpretation and encourages clearer, more specific results than you'd experience from just laying out your plans verbally. This enhanced clarity and consistency can cut the amount of time it takes to implement your plan by months or even years!
Written exit plans also encourage accountability, since all participating advisors have clearly assigned responsibilities and deadlines. This makes your exit plan an executable roadmap and helps you avoid procrastination. Consulting a document that tracks deadlines and responsibilities helps keep you accountable and helps you avoid the "rolling five-year plan," where you perpetually consider your exit is five years down the line.
Finally, simply writing goals down increases the likelihood that you'll execute and achieve them, according to a goal-setting study. Dr. Gail Matthews, a psychology professor at Dominican University in California, found that individuals are 42% more likely to achieve goals when those goals were written down.
2. Maintain Control
In business exit planning, we often encounter a catch-22: business owners don't want to relinquish control of their companies before they're ready, but they also don't want to spend time on exit planning. A written exit plan gives owners the opportunity to maintain control of the process while also controlling when and how they transition out of ownership.
Owners who document their plans with the help of an advisor team may choose to hand their plans over to their advisors, who can take the lead on the process and execute the plans. This means that once you've confirmed your goals and written them down, your advisor will work to carry out your plan and fulfill your requests. That way, you can concentrate your efforts on your business as long as you wish, without making exit planning your primary focus. This can increase your planning efficiency and free up time you can use to build your company's value.
Related Reading: Invest in the Success of Your Business
3. Minimize Costs and Time
Creating an exit plan can take several months, but executing the plan may take many years. Creating and executing your exit plan usually requires input from owners, advisors, and your family or management team. With so many involved parties and details to iron out, you may find yourself taking more time and paying more money than is really necessary to exit.
A written exit plan helps you minimize your time and money spent since it allows you to see where everyone stands in regard to your plan and wishes. For example, rather than wasting time calling advisors to ask what they're doing, you can consult your written exit plan to see assignments and status. You then can redirect that wasted time into activities that generate revenue for your company. Your exit planning advisor is responsible for keeping the written document up to date and ensuring it reflects your relevant resources, goals, and assets. When your advisors are all on the same page, knowing what they must do and when, you minimize time and money spent on the process itself.
It's important to remember that "written" does not mean "chiseled in stone." You should expect that your written exit plan may change over time and as your business evolves. As your business and goals change, your exit plan must change to reflect those adjustments.
To begin the process of creating and documenting a customized exit plan for your business, contact SWBC's team of executive benefits consultants.
Information from Business Enterprise Institute.
Member SIPC & FINRA. Advisory services offered through SWBC Investment Company, a Registered Investment Advisor.
Not for redistribution—SWBC may from time to time publish content in this blog and/or on this site that has been created by affiliated or unaffiliated contributors. These contributors may include SWBC employees, other financial advisors, third-party authors who are paid a fee by SWBC, or other parties. The content of such posts does not necessarily represent the actual views or opinions of SWBC or any of its officers, directors, or employees. The opinions expressed by guest bloggers and/or blog interviewees are strictly their own and do not necessarily represent those of SWBC. The information provided on this site is for general information only, and SWBC cannot and does not guarantee the accuracy, validity, timeliness or completeness of any information contained on this site. None of the information on this site, nor any opinion contained in any blog post or other content on this site, constitutes a solicitation or offer by SWBC or its affiliates to buy or sell any securities, futures, options or other financial instruments. Nothing on this site constitutes any investment advice or service. Financial advisory services are provided only to investors who become SWBC clients.