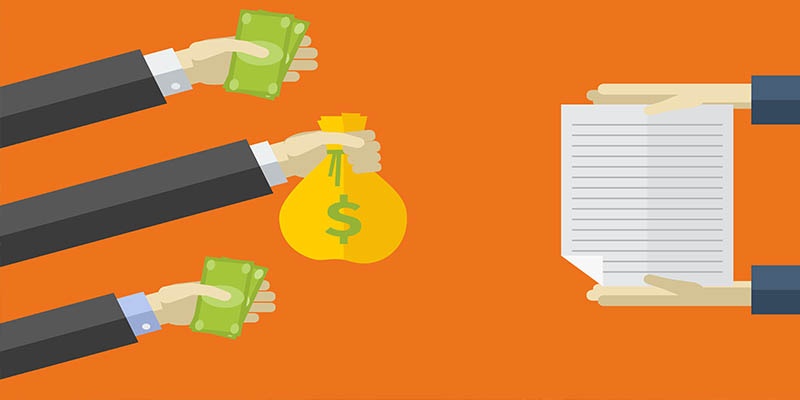 As a small business owner, many tasks crucial to the running of your business fall on you. But someday you'll wish to retire, and then what happens to your business? You need a plan for the future ownership and running of your business. A proper succession plan lays out what will happen to your business in the event you unexpectedly must turn over ownership or in the event of your hopefully well-planned retirement.
What is a succession plan?
A business succession plan is a formal document that details how ownership will be transferred, whether that transfer is due to sale of the business, retirement of the owner, or circumstances that force a change in leadership. A succession plan contains information on and instructions for three important topics:
Name(s) and position(s) of individual(s) who will take over ownership of the business

Details of how the ownership interest will transfer, including prices, timing, and collateral involved

Plans for training the new owner(s) and staff in necessary tasks and activities
How a succession plan figures in retirement plans
Most business owners list their business as the largest segment of their wealth and savings. As such, future ownership plans are key to retirement plans. After all, if you don't have a concrete plan for and numbers on the largest portion of your wealth, how can you know what you're looking at for retirement savings and when it's safe to retire?
Consider your options for succession
Before you can accurately assess your retirement options and begin a succession plan, you must consider your choices to transfer business ownership. Think about whether your business model lends itself to certain options more than others, in addition to your wishes for leaving the business behind entirely or staying involved. Your financial advisor can help you work through the possibilities and arrive at the best decision.
Here are some of your possibilities when considering a transfer of ownership:
Take on a partner who will work with you and learn the business until your retirement, at which time you would sell your half of the business to the partner

Find a buyer who will purchase your ownership and continue the business

Will the business to an interested family member

Create a plan where you gradually transfer ownership to another individual and retain some shareholder interest along the way

Close the business and liquidate assets instead of selling or transferring any ownership
Depending on which option you feel is right for your business, your retirement plans and projections would change, given that every option would structure your sales price or payout differently.
Tips when preparing to move on
Given the importance of a succession plan and all that relies upon it, figuring out your plan when you move on must be a top priority. Here are some tips for preparing a good plan for your exit from the business world:
Start planning now! Ideally, a succession plan should be in place from the first day your business is in operation. Of course, that's not always practical or possible. But now that it's in your mind, be sure to focus on these decisions and documenting a plan.

Find out what your business is worth. Your financial advisor can connect you with a valuation expert, who will research comparable companies and determine a value and fair selling price for your business. Remember that values change, so keep this information up to date as you structure or adjust your plans.

Keep an eye on the economy and your industry. Though it's not always possible to anticipate and time sales, of course you want to sell at the best possible price. Educating yourself on upcoming industry moves and possible changes will give you the best chance to time your sale in a lucrative way.
Part of the excitement of running your own business is the control you have over decisions like its future. With proper planning, you can use your business' income to fund your working years and your retirement. Your financial advisor can lead your financial team and provide assistance throughout the life of your business and into your retirement. To learn more about balancing business investments and personal finances, download our free ebook.
Member SIPC & FINRA. Advisory services offered through SWBC Investment Company, a Registered Investment Advisor.
Not for redistribution—SWBC may from time to time publish content in this blog and/or on this site that has been created by affiliated or unaffiliated contributors. These contributors may include SWBC employees, other financial advisors, third-party authors who are paid a fee by SWBC, or other parties. The content of such posts does not necessarily represent the actual views or opinions of SWBC or any of its officers, directors, or employees. The opinions expressed by guest bloggers and/or blog interviewees are strictly their own and do not necessarily represent those of SWBC. The information provided on this site is for general information only, and SWBC cannot and does not guarantee the accuracy, validity, timeliness or completeness of any information contained on this site. None of the information on this site, nor any opinion contained in any blog post or other content on this site, constitutes a solicitation or offer by SWBC or its affiliates to buy or sell any securities, futures, options or other financial instruments. Nothing on this site constitutes any investment advice or service. Financial advisory services are provided only to investors who become SWBC clients.