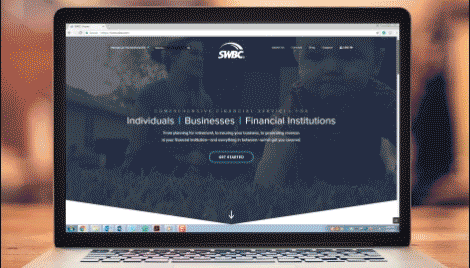 SWBC is thrilled to announce the launch of our newly redesigned website! After more than a year of strategic development, an upgraded infrastructure, hard work, teamwork, and commitment, our much improved website went live on April 1, 2018.
Our goal with the new website was to create a product that was modern, functional and met the needs of our audience. As a company who provides services that successfully utilize technology, it was important that our website also reflected that mission.
The new website features improved navigation, simplified menus, and a responsive layout to provide you with better access to resources and information on our products and services, as well as relevant industry data.
The development of the new website required the collaboration of multiple departments and division leaders. Without the teamwork that took place across the company to bring the website to life, it wouldn't have been possible. So a big shout out and thanks to everyone involved!
Users may also notice a few changes to our blog. From design elements, color schemes, and functionality, the blog is now a reflection of our new website. Our blog continues to serve as an additional information resource for our readers, so we strove to create a unified experience between the website and blog.
With that being said, we encourage you to visit and explore the new site; after all, it was made with you in mind!
Let us know your thoughts on the new website and blog below!
*Note: We recommend using the following browsers to ensure you have the best experience on our site:
Desktop: Chrome 65, Firefox 58, IE 9 & Above, MS Edge 16, Safari 11
Mobile/Tablet: Chrome 65, Safari 11