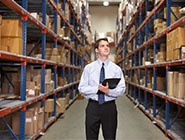 If you're a business owner, it's wise to educate yourself on the ins and outs of buy-sell agreements. A buy-sell agreement:
Establishes a plan for fair transfer of business ownership to the business' remaining owner(s)
Sets a clear path forward for the business
Assists the remaining owners with funds needed for the purchase by using life insurance
When we discuss buy-sell agreements, we often talk about what those agreements consist of, what transfer events they cover, why agreements need updating as your shareholders and company grow and change, and how decisions about whether buyouts are mandatory or optional may change. Here, let's talk about a critical component of buy-sell agreements, business valuation, and the three most common valuation methods.
Read More