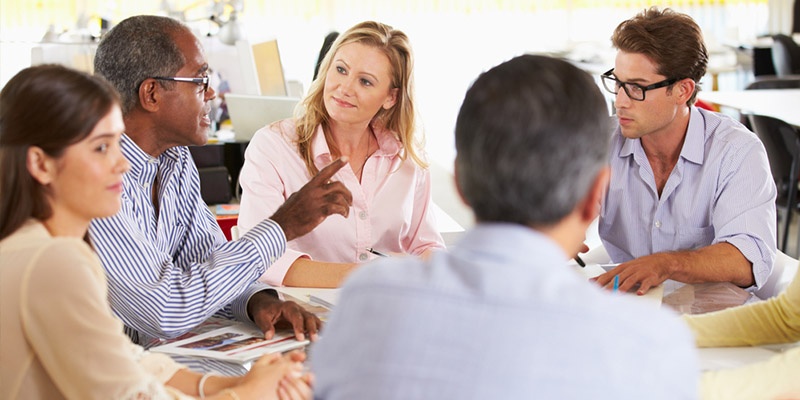 When it comes to exiting your business, there's no need to take on the challenge of planning your exit alone. However, you may find that some of your existing advisors don't have all the skills, tools, and strategies necessary to help you set up an exit on your terms. While planning for your future is the key, results are the only way to judge your business exit. Since a business exit has personal, financial, and professional considerations, you'll want to address all aspects at once.
When I work with business clients, I recommend following a comprehensive exit planning process that responds to the unique qualities you and your business possess.
1. Establish goals for yourself, your family, your business, and your employees.
2. Evaluate what you've done so far, progress you've made, and areas that need work.
3. Identify and compare necessary actions to move you closer to your goals. You will likely need more than one advisor to help you identify opportunities and strategies that move you forward and address specific aspects of your business exit.
4. Schedule and assign tasks.
Let's look at how these activities can affect your business exit.
1. Establish goals
You can't exit plan properly unless you have established goals for your exit. Some likely example goals include accumulating enough money to retire without working again unless you choose and finding a successor who will protect your company's purpose and reputation. As you determine which goals are important to you, you'll probably also discover roadblocks to pursuing those goals.
Many business owners wish to transfer their business to family members or employees they trust. Unfortunately, I often find that those chosen family members or key employees either cannot run the business due to lack of skill or interest or will not run the business the way the owners anticipated, such as when a new owner lays off long-time employees just to see a change. Addressing the roadblocks standing in the way of your goals will be easier if you establish and follow a process.
Related reading: Why It's Crucial to Have a Business Transition Plan
2. Reflect
Planning for the future is more effective when you understand your past. What steps have you already taken toward a successful exit? What were the results? What went well and moved you toward a more successful future? What did not? An honest assessment of your past steps and progress will give you great insight into which next action is likely to move you toward your goals.
3. Listen to experts
Exit planning requires coordinated input from multiple advisors to work through the many complicated steps. Gathering all the advisors you need to implement your exit plan can certainly be difficult on your own. If you already work with a few advisors you trust, you'll likely need them on the team, but you also may need to add other experts as you identify holes in the team's knowledge and expertise. Luckily, your advisor should offer suggestions of trusted partners who can serve as experts on different steps of your plan.
As you evaluate your advisors, ask how their expertise supports a comprehensive exit strategy. Request examples showing how they've worked with other professionals to create well-rounded results for clients in the past.
Your lead advisor should gather the other advisors necessary to help you create an exit plan that addresses your wants, needs, and goals and is responsible for ensuring all advisors meet their deadlines and fulfill their assignments.
4. Get moving
Now it's time to take action. Your action plan for implementing your advisor team's solutions is the roadmap for your exit process. To succeed, you must make sure your plan and the associated steps are followed correctly.
Establishing your goals, deciding on steps to take, forming a team of experts, and following your plan can be time-consuming and expensive without proper assistance. Our team can help you determine the priority of your goals, create a process to reach those goals, and put the right team of experts in place. Contact us for help with your own exit plan and business transfer strategy.
Information from Business Enterprise Institute.
Member SIPC & FINRA. Advisory services offered through SWBC Investment Company, a Registered Investment Advisor.
Not for redistribution—SWBC may from time to time publish content in this blog and/or on this site that has been created by affiliated or unaffiliated contributors. These contributors may include SWBC employees, other financial advisors, third-party authors who are paid a fee by SWBC, or other parties. The content of such posts does not necessarily represent the actual views or opinions of SWBC or any of its officers, directors, or employees. The opinions expressed by guest bloggers and/or blog interviewees are strictly their own and do not necessarily represent those of SWBC. The information provided on this site is for general information only, and SWBC cannot and does not guarantee the accuracy, validity, timeliness or completeness of any information contained on this site. None of the information on this site, nor any opinion contained in any blog post or other content on this site, constitutes a solicitation or offer by SWBC or its affiliates to buy or sell any securities, futures, options or other financial instruments. Nothing on this site constitutes any investment advice or service. Financial advisory services are provided only to investors who become SWBC clients.